Every country has its own strange habits when it comes to food. In France, these always go in pair with a specific wine pairing. Find out our selection of our favourite unusual food & wine pairings that can be enjoyed at any time of the day !
Oyster with dry white wine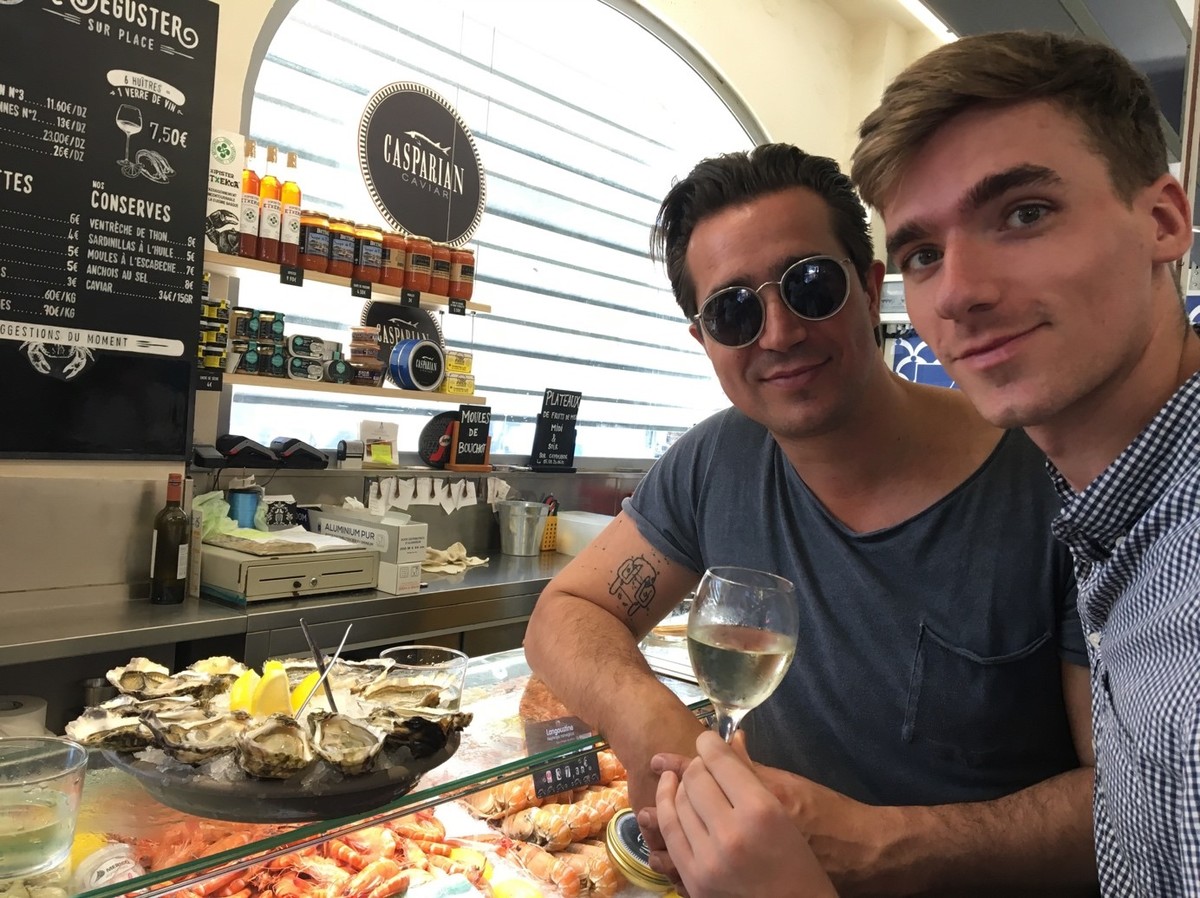 Hedonia founder Matthieu Ventelon (right) and his brother at Biarritz food market
This is a classic pairing happening at the end of the morning after making groceries at the local market (le « marché » in French). Vendors and customers like to eat one or two dozens of fresh oysters directly on the counter, accompanied by a cold and dry white wine, such as Sauvignon Blanc. This opens up the appetite for the lunch to come !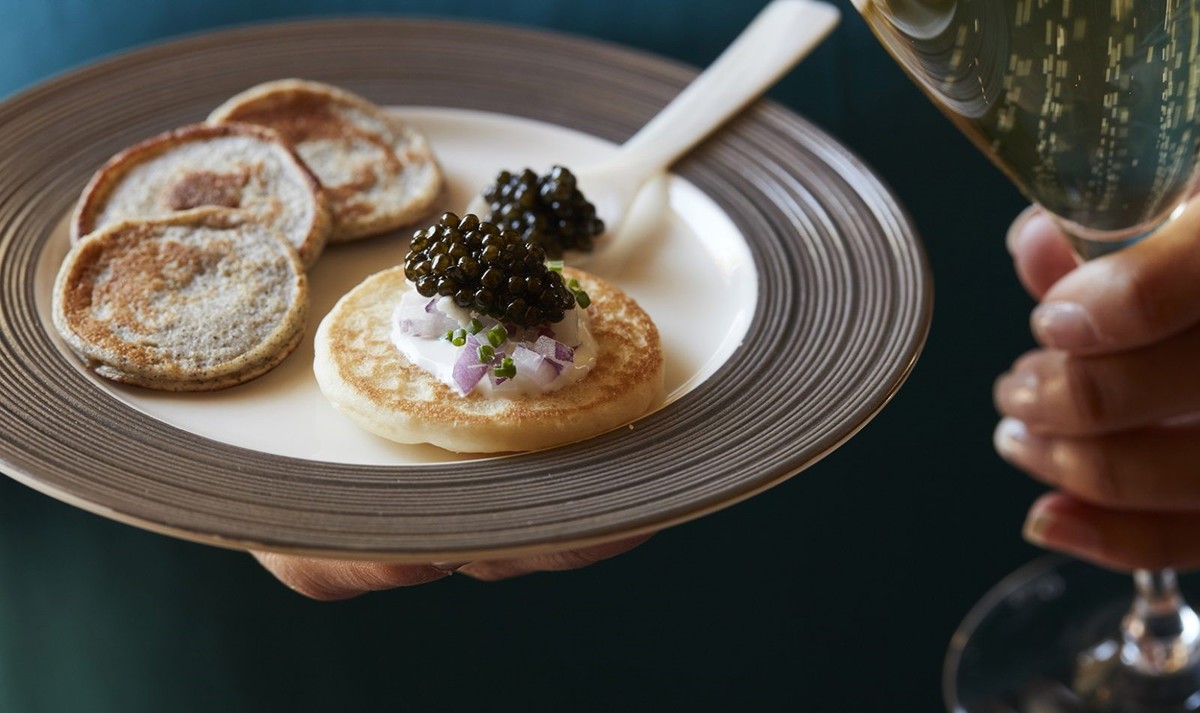 For a perfect « appéritif », serve caviar on thin slices of bread or blinis
While the Russians will tell you the only pairing possible with caviar is strong and cold vodka, the French will offer its own alternative : with Champagne ! This classic combination is best with a Champagne with a light amount of sugar and high acidity, such as Champagne Brut.
Foie gras with sweet white wine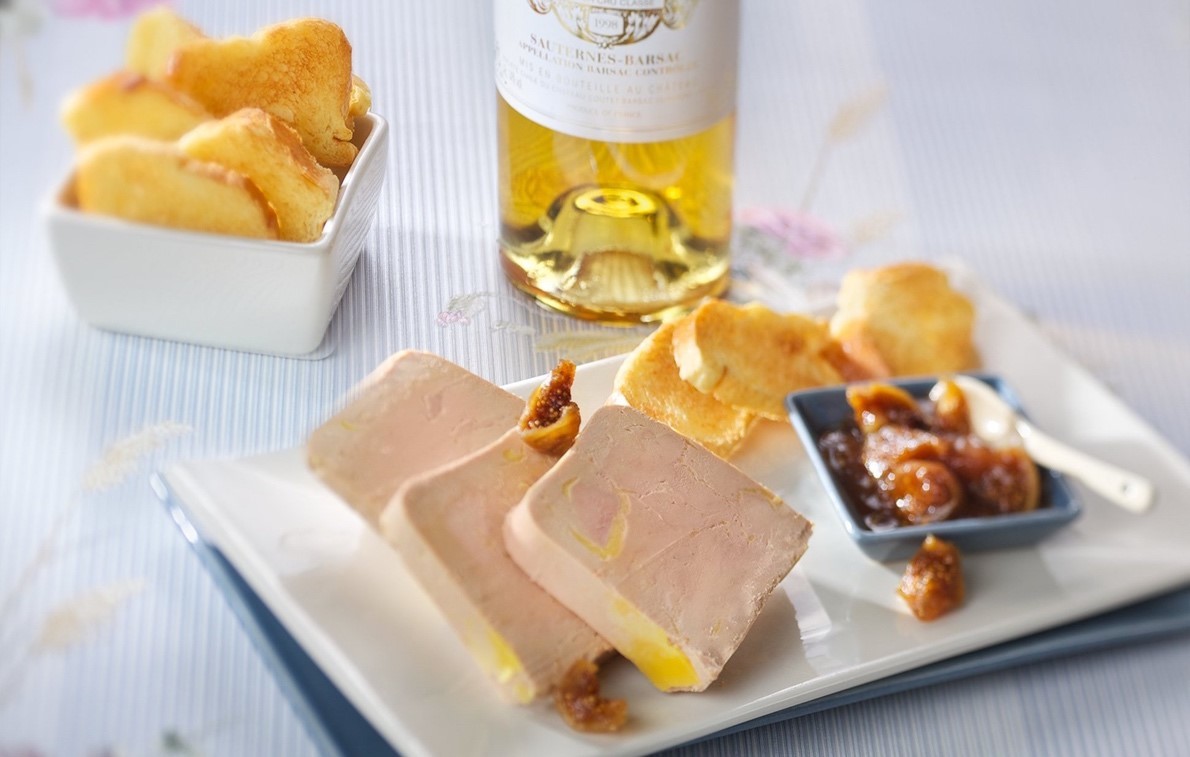 Although many people like Sauternes with foie gras, we recommend a less sweet wine
At Christmas, the French will always offer « foie gras » as an « appéritif » or a starter. The traditional wine that will go with it is a sweet white wine, which will balance the fat of « foie gras ». And because it is served at the beginning of the meal, the wine should not be too sweet. A good choice would be a late harvest wine, from Jurançon or Gaillac.
Blue cheese with liquorous white wine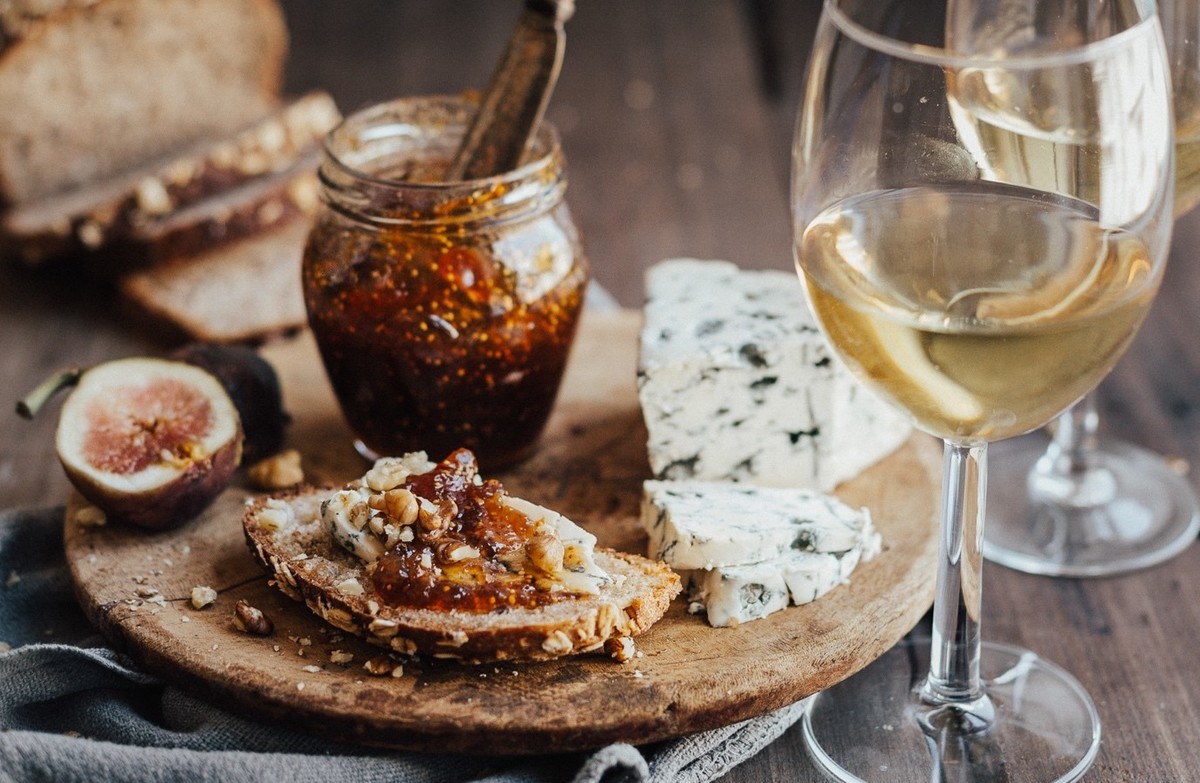 Famous French blue cheeses include « Roquefort » or « Bleu d'Auvergne »
As you probably know, France and cheese are good old friends. The French are very proud of their hundreds varieties of cheese, one of them being blue cheese. Its strong taste is perfectly balanced with very sweet and powerful wines such as Sauternes. This has to be enjoyed right before the dessert !
Merlot, Gamay and Pinot noir are black grape varieties which all go well with chocolate
One of the main reason why chocolate and red wine goes very well together, is because of the tannins, contained in both. For dark chocolate, chose a smooth and round red wine from Saint-Emilion. For a sweet chocolate dessert, you can chose a sweet fortified red wine from Banyuls or Porto.

We hope this selection has opened up your appetite ! In a future episode, we will recommend the best Chinese food and wine pairing tips. Bon appétit !

Founded in 2018 by Matthieu Ventelon, Hedonia is the first institution in China combining professional Wine and Etiquette expertise in the same training offer.
Find more information on our website : http://en.hedonia.cn