Qixi Festival, Chinese Valentine's Day, is always a good excuse to write about love - although we should definitely do it more often ! Tonight, we grab this chance to tell you about our 5 favourite movie scenes involving love and… wine.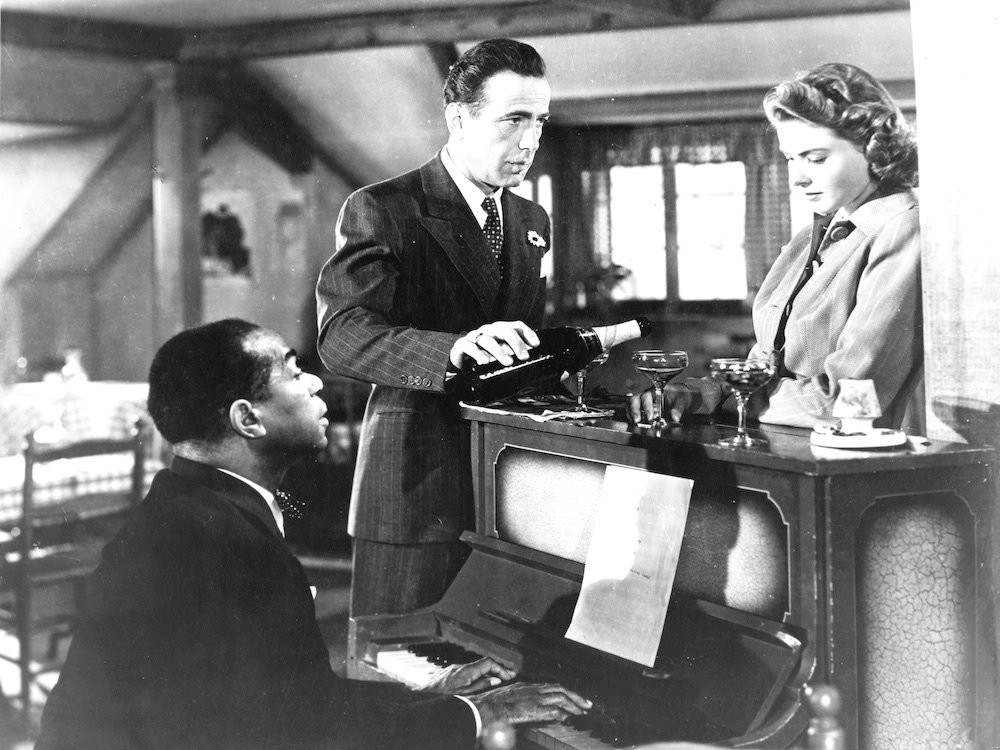 Perhaps this is one of the most famous romantic scenes of all times, happening in the American classic movie Casablanca, where the two main characters, Rick (Humphrey Bogart) and Ilsa (Ingrid Bergman), fall in love in Paris. Rick serves Champagne on top of a piano and toasts to Ilsa, « Here's looking at you, kid »Magical !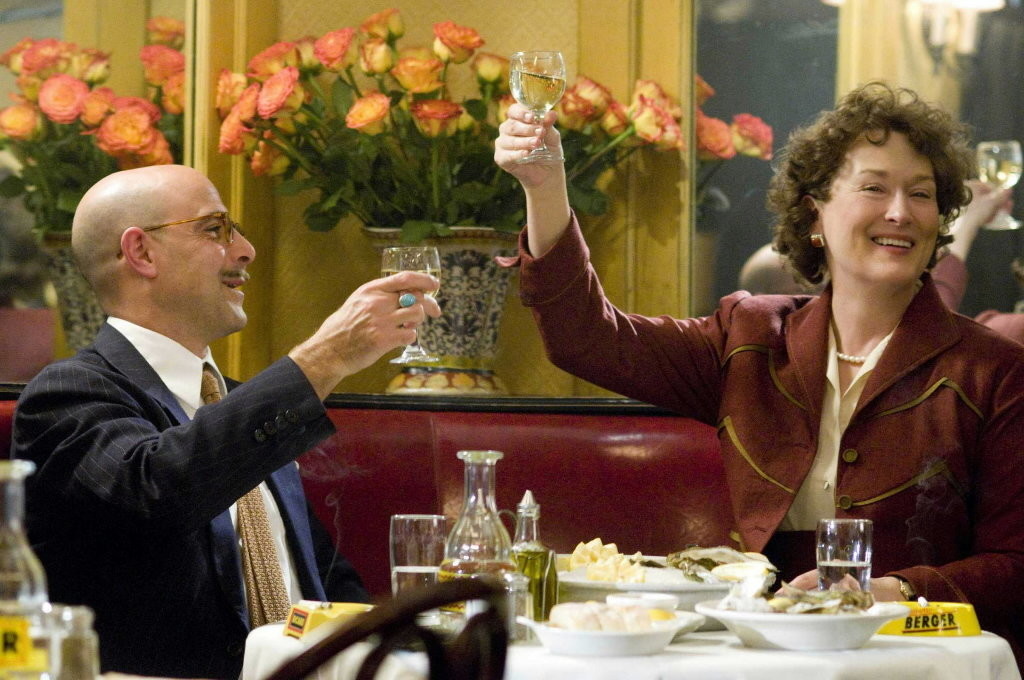 Julia Child was an American chef who brought French cuisine to the American public in the 1960s. After World War II, Julia and her husband moved to France, where she deeply fell in love with local food. The above scene shows Julia (Meryl Streep) and her husband Paul (Stanley Tucci) who shared a love of wine in the wonderful movie named Julie & Julia.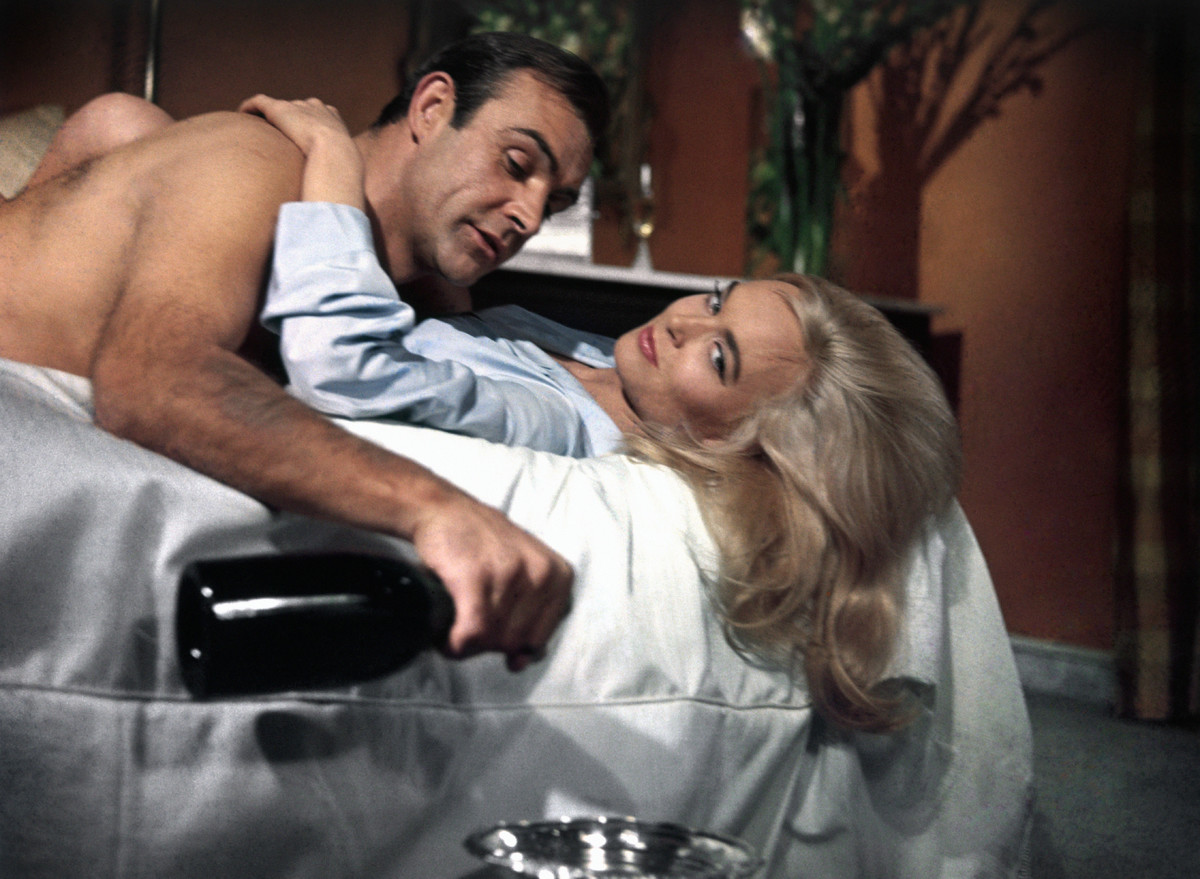 Other than with the James Bond girls, 007 shares a deep love with Champagne, especially the brand Dom Perignon. It is well known that the French sparkling wine is the perfect drink for a lovely private moment. And it is no exception in Goldfinger, where James Bond (Sean Connery) pulls out a bottle to pour a drink to Jill Masterson (Shirley Eaton), in the middle of their affair.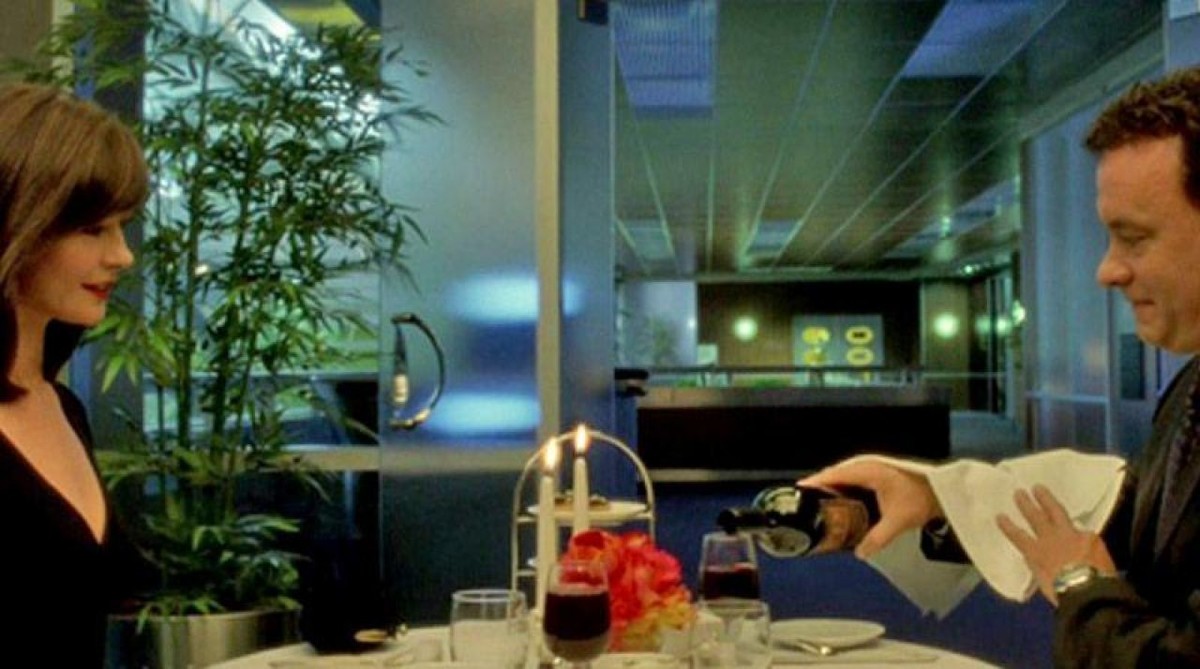 The Terminal is one of these fantastic movies that can cheer you up after having the worst kind of day. In this movie from Steven Spielberg, an Eastern European tourist (Tom Hanks) finds himself blocked in JFK airport and has to take up temporary residence there. Eventually he falls in love with a beautiful flight attendant (Catherine Zeta-Jones) and shares with her a delicious meal right by the tarmac, accompanied, of course, by a good glass of red wine.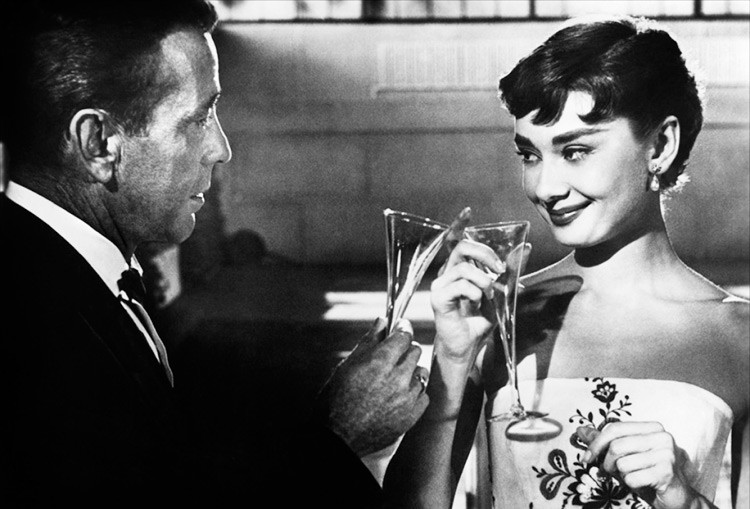 We end this romantic selection with one the most beloved actresses of all times, Audrey Hepburn. In Sabrina, she plays the role of Sabrina Fairchild, a shy, awkward, young lady who leaves to Paris for two years and returns an elegant, sophisticated, beautiful woman. She falls in love with Linus (Humphrey Bogart) and shares a glass of Champagne with him in a memorable scene.

To celebrate Qixi Festival, share this article in your Moments, receive 20 likes, send us a screenshot of your post and receive a FREE bottle of this rosé wine from Provence !

Founded in 2018 by Matthieu Ventelon, Hedonia is the first institution in China combining professional Wine and Etiquette expertise in the same training offer.
Find more information on our website : http://en.hedonia.cn