Who said men couldn't stay classy in the summer heat? A wide variety of options is available for wearing suits in hot temperatures.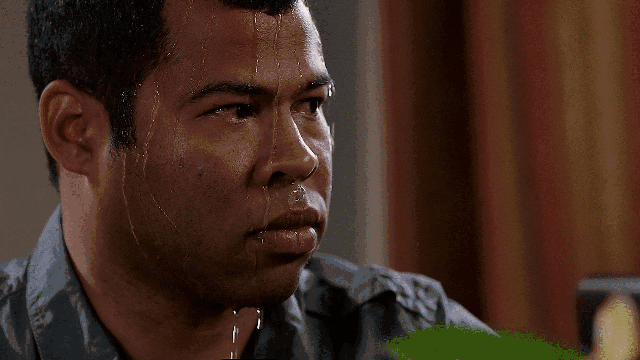 Today, we give recommendations for you to choose the right color, fabric, style and accessories!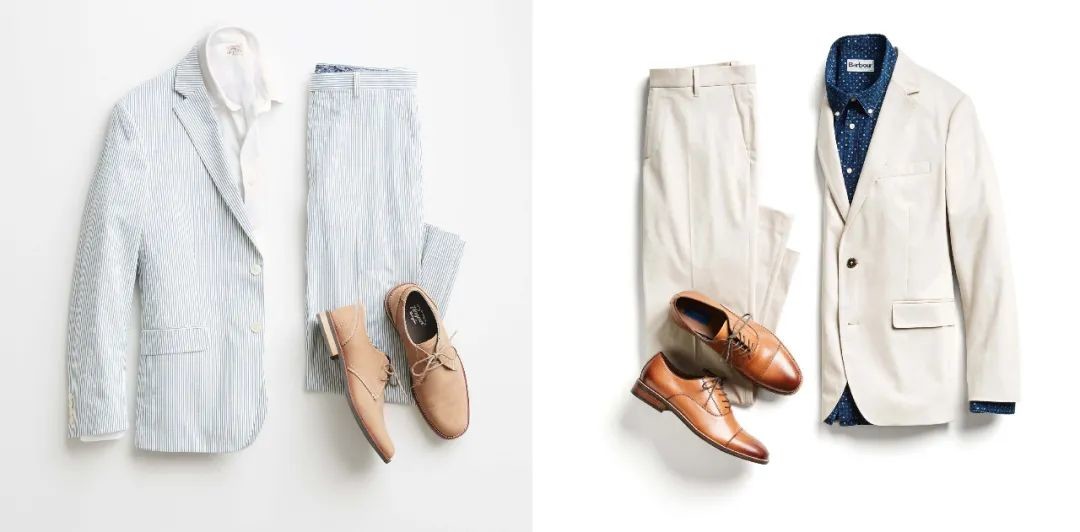 Even though you could still go for a classic navy blue summer suit, this season is the right time to wear suits in lighter or brighter colors, such as beige, white, or light grey. They give men a brighter look and do not attract the heat compared to dark colors.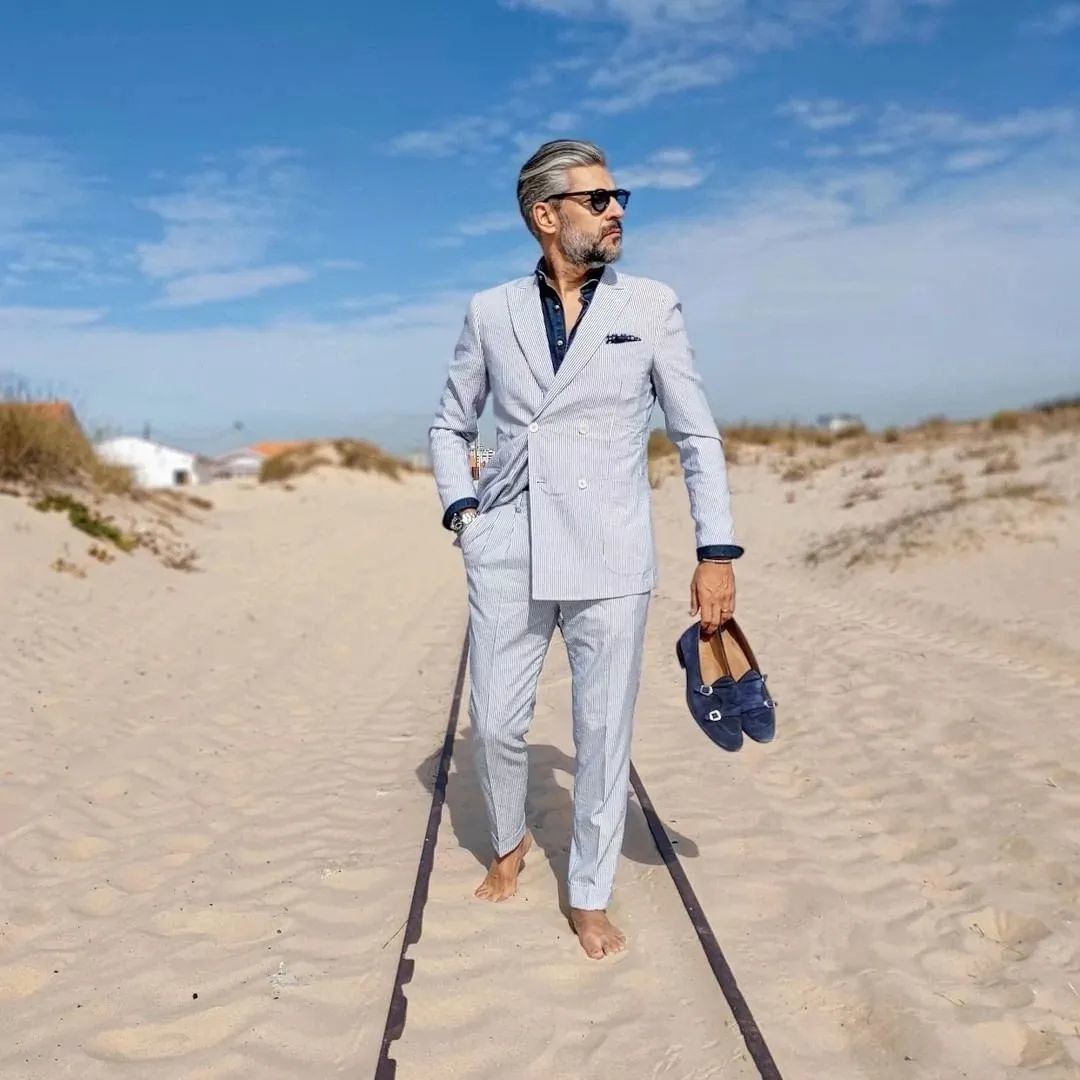 That being said, you should be careful not to become a melting pot of colors and limit yourself to no more than 3 colors, accessories included.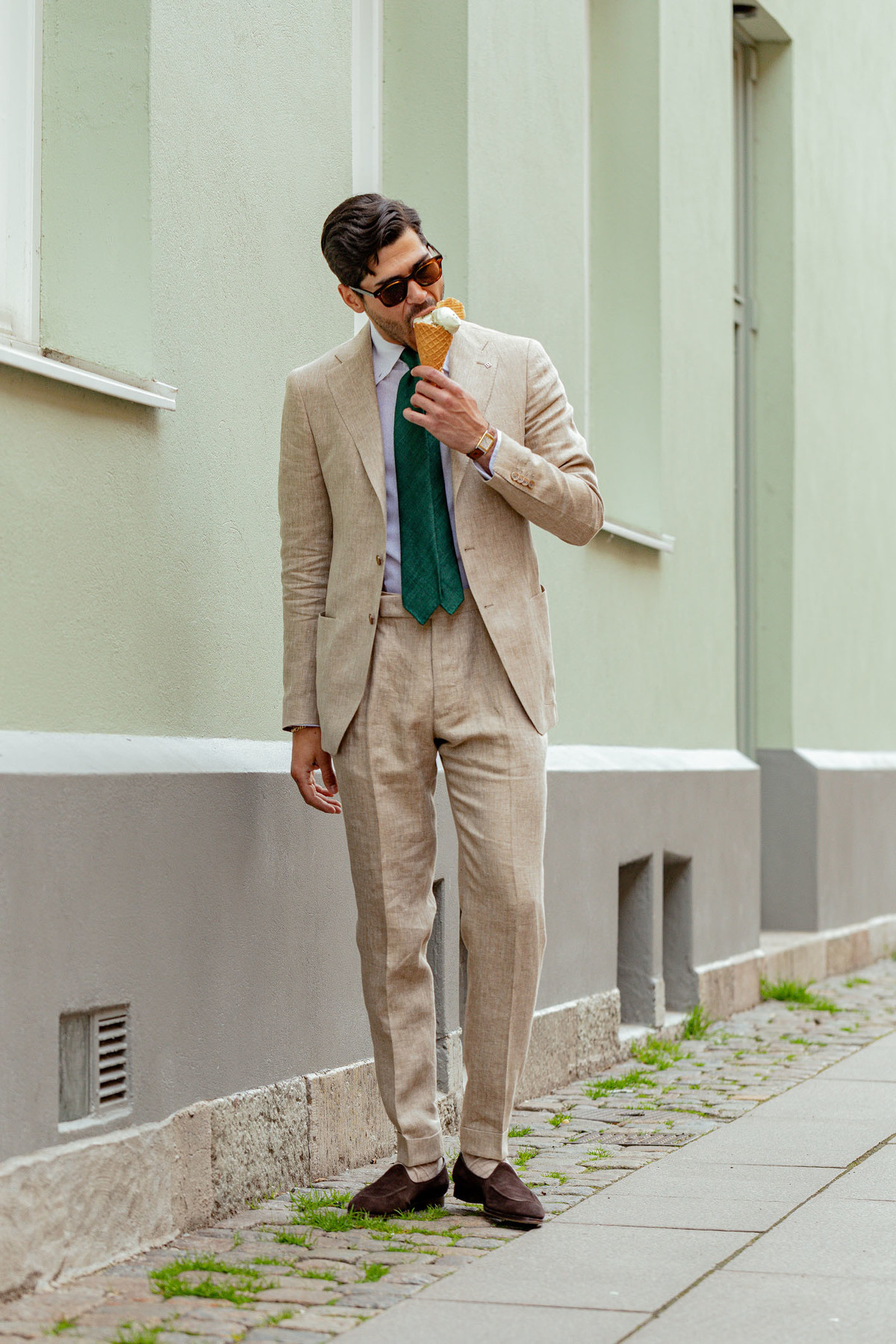 Linen is a true "walking air conditioning." It is made of natural plant fiber, with excellent sweat absorption and breathable properties. But one drawback is that it will easily show lots of wrinkles after a few hours of wearing.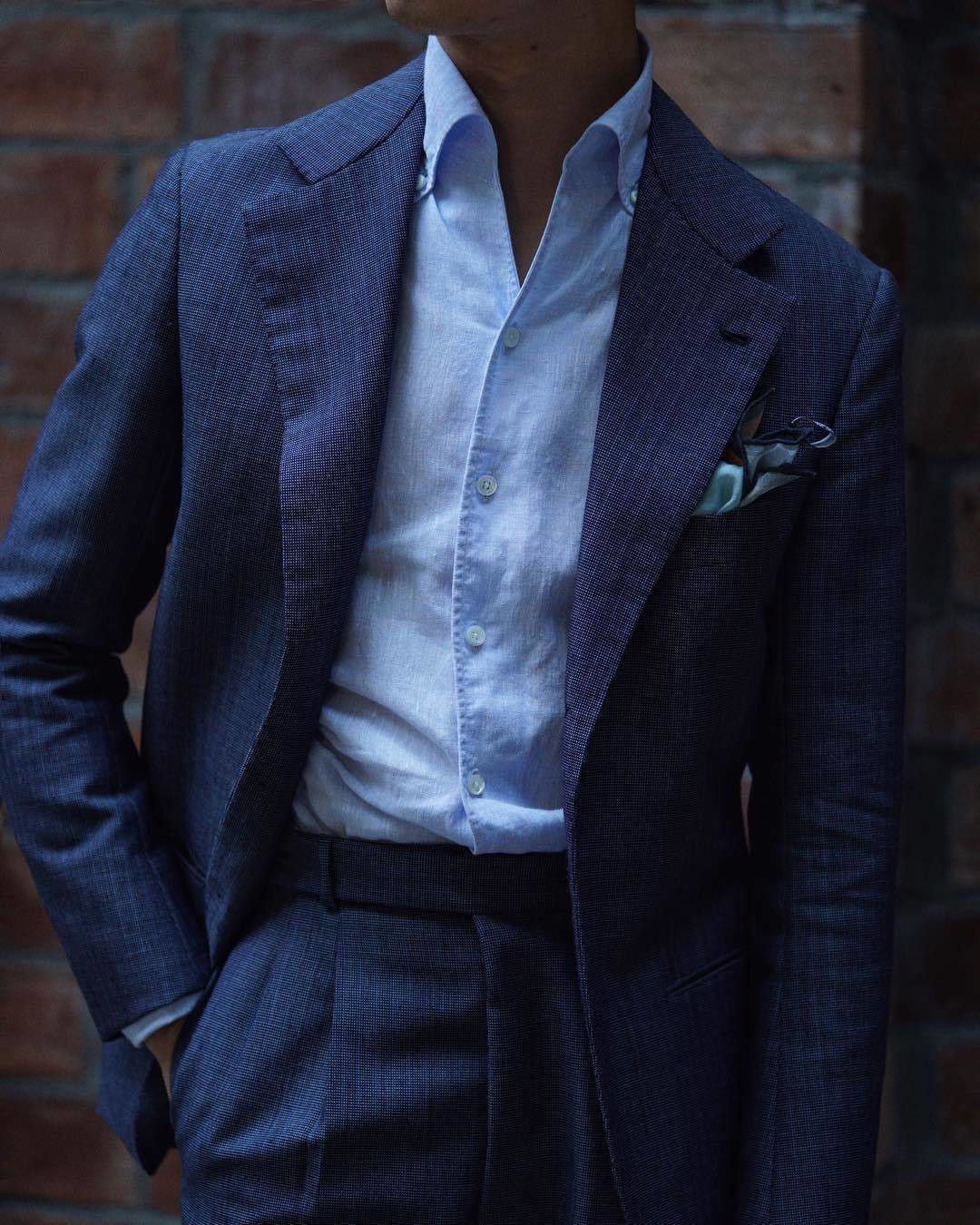 A good choice is a combination of linen and other fabrics, such as linen-cotton or linen-wool-silk. They will be slightly warmer, but will not easily wrinkle, and create a very classy look.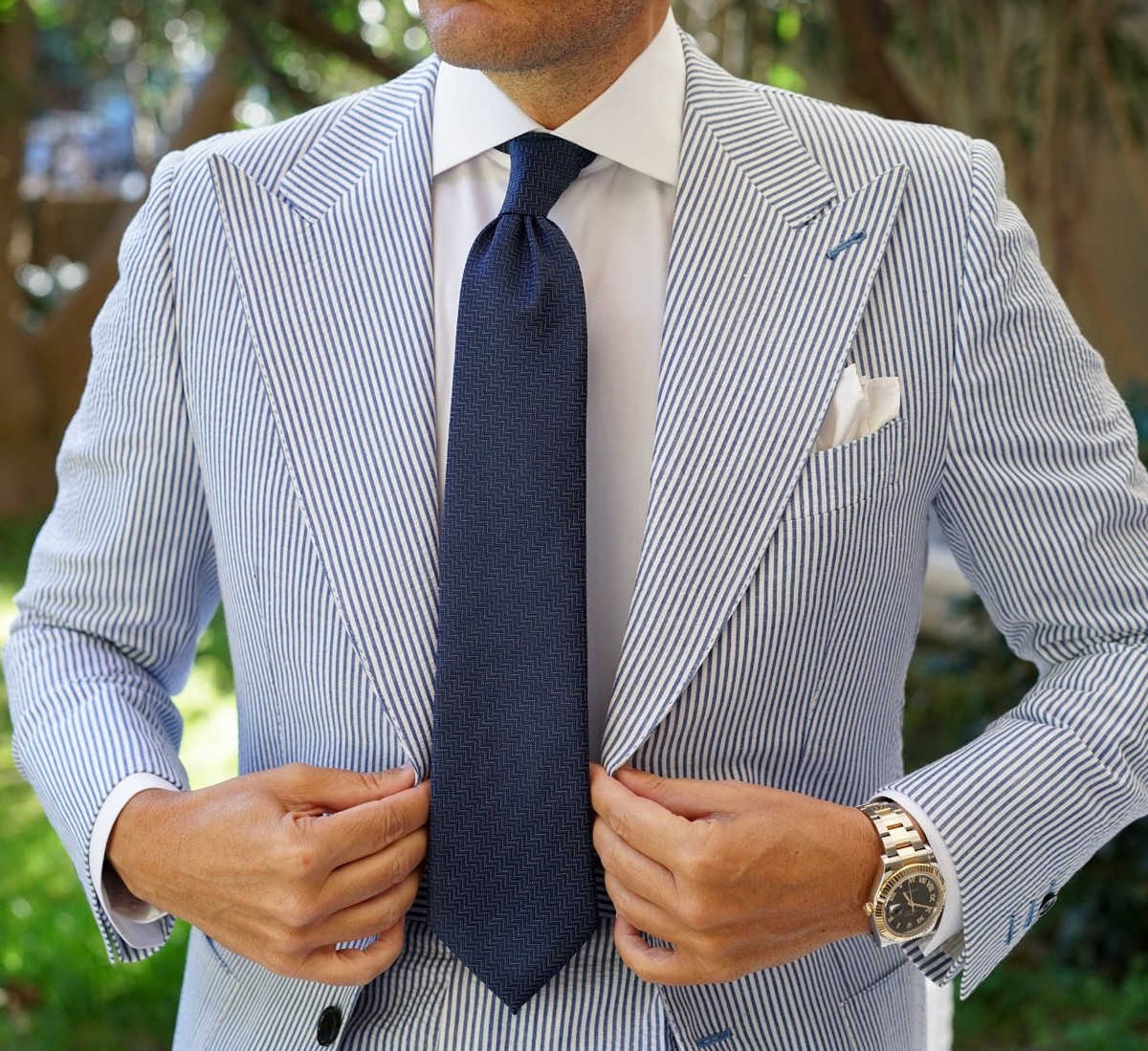 Note that the linen-cotton looks a little casual, so if you plan to attend a formal event (wedding, an important meeting...), it may not be the best choice. Suits made of linen, wool and silk are usually more expensive.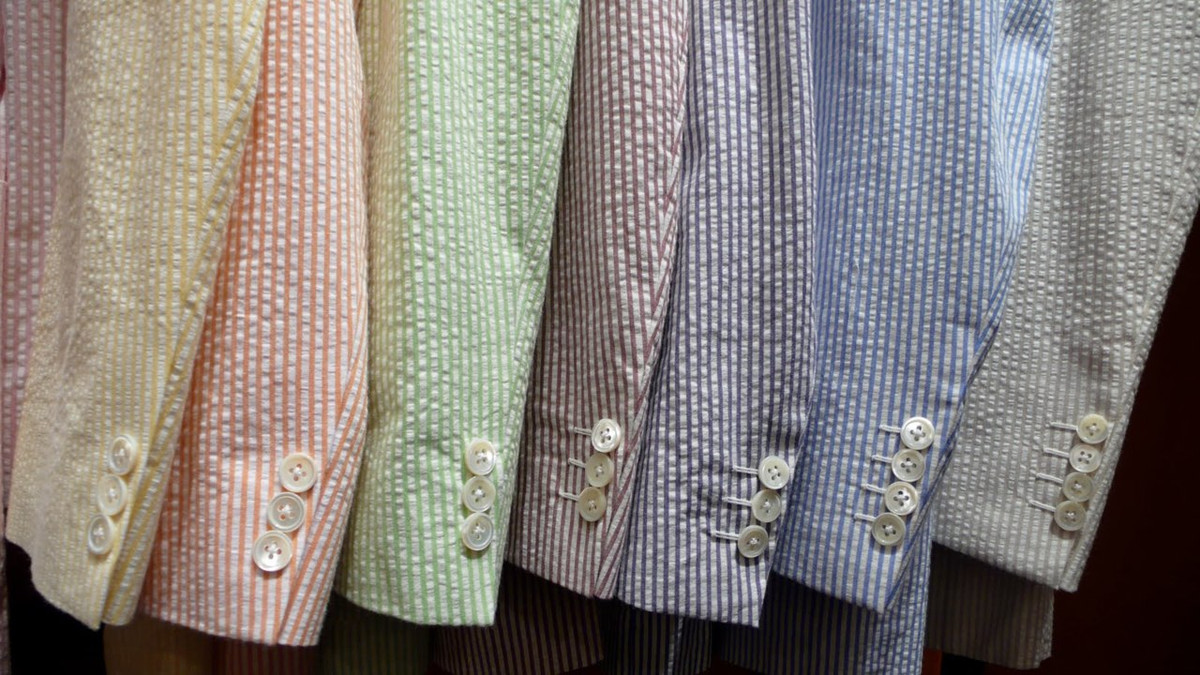 You can also choose a seersucker suit. It's light and breathable with a pleasant texture and often with discreet stripes. It's very stylish!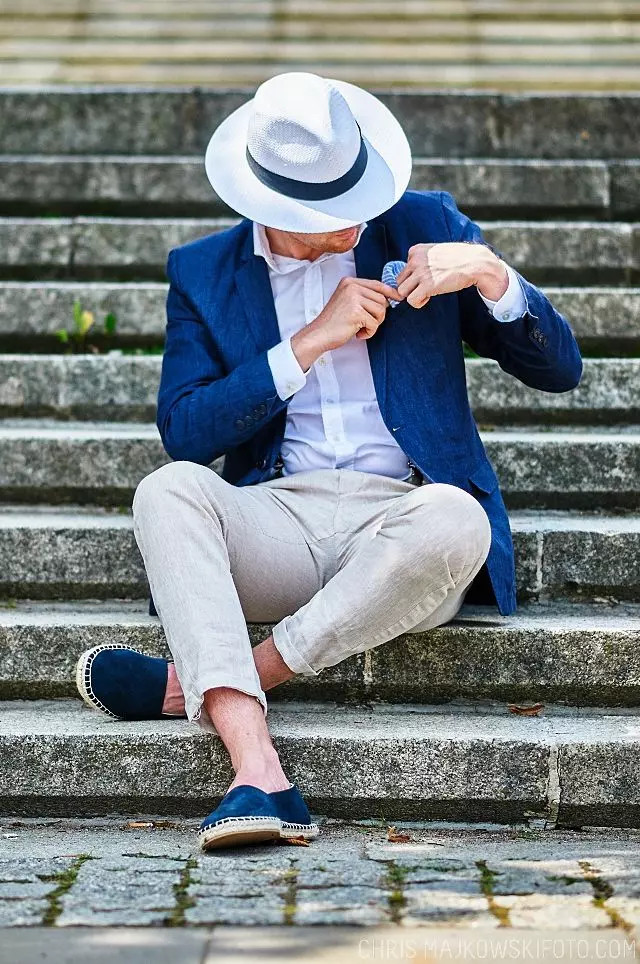 You can wear summer suits with a T-shirt and a pair of espadrilles or sneakers for a stylish and fresh look.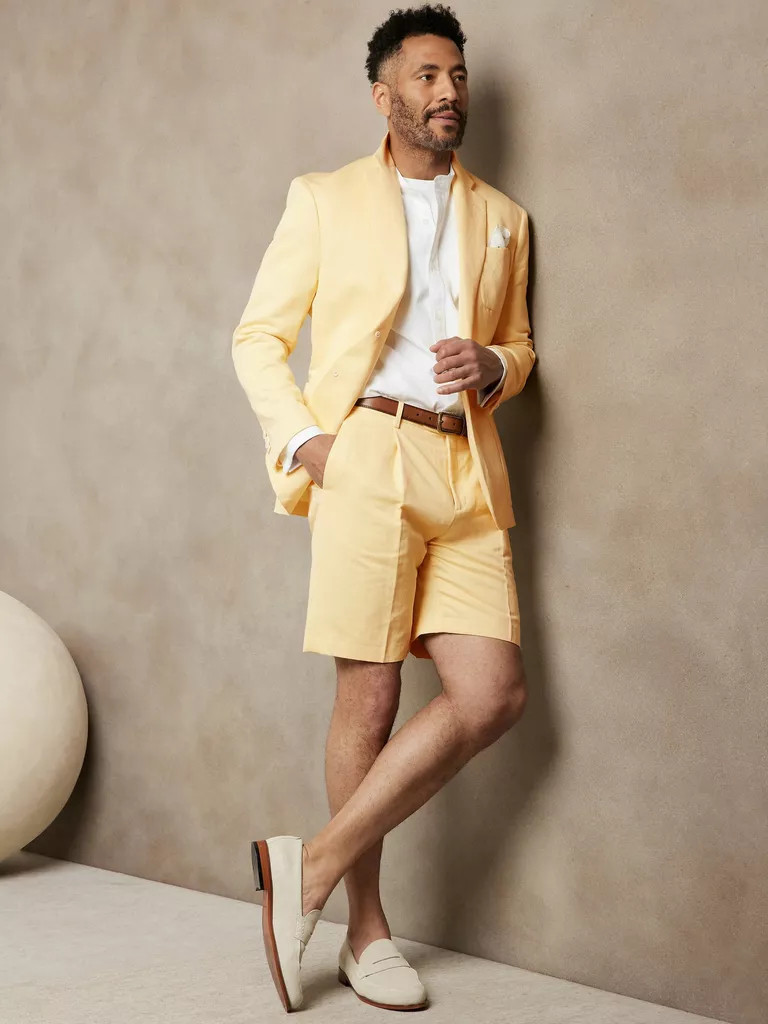 Shorts with a suit jacket are also very stylish when worn right, comfortable, showing youth and energy.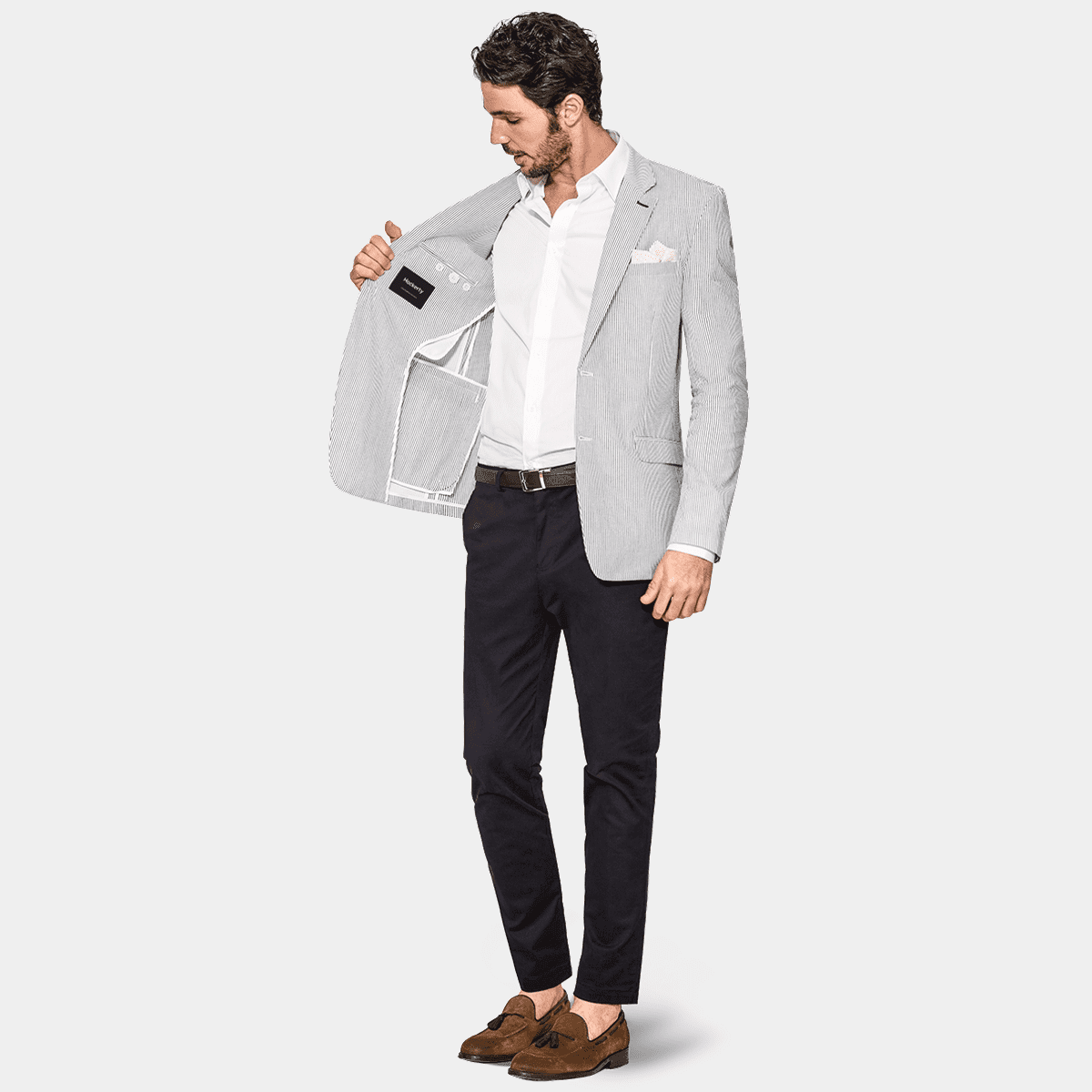 In the summer, you would better choose a suit without a double layer inside the jacket or only with half-layering inside. The less the layers, the lighter the jacket.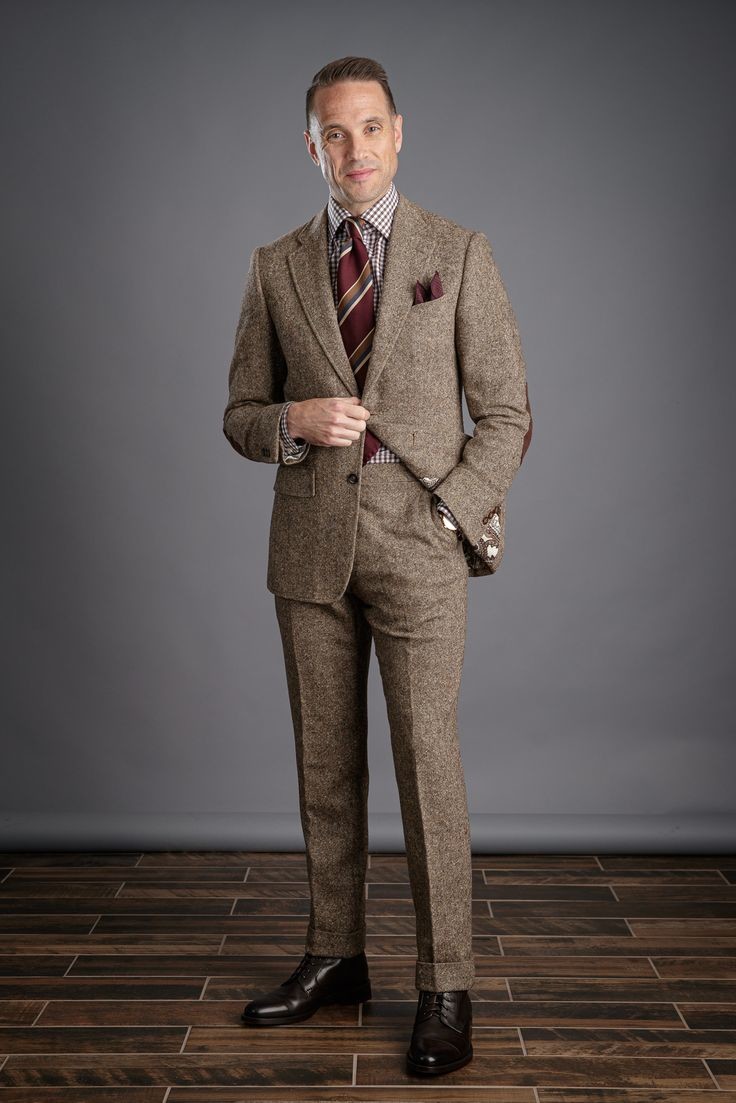 That will save you a lot of sweat in hot weathers, compared to a fully double-layered jacket, more suitable for winter!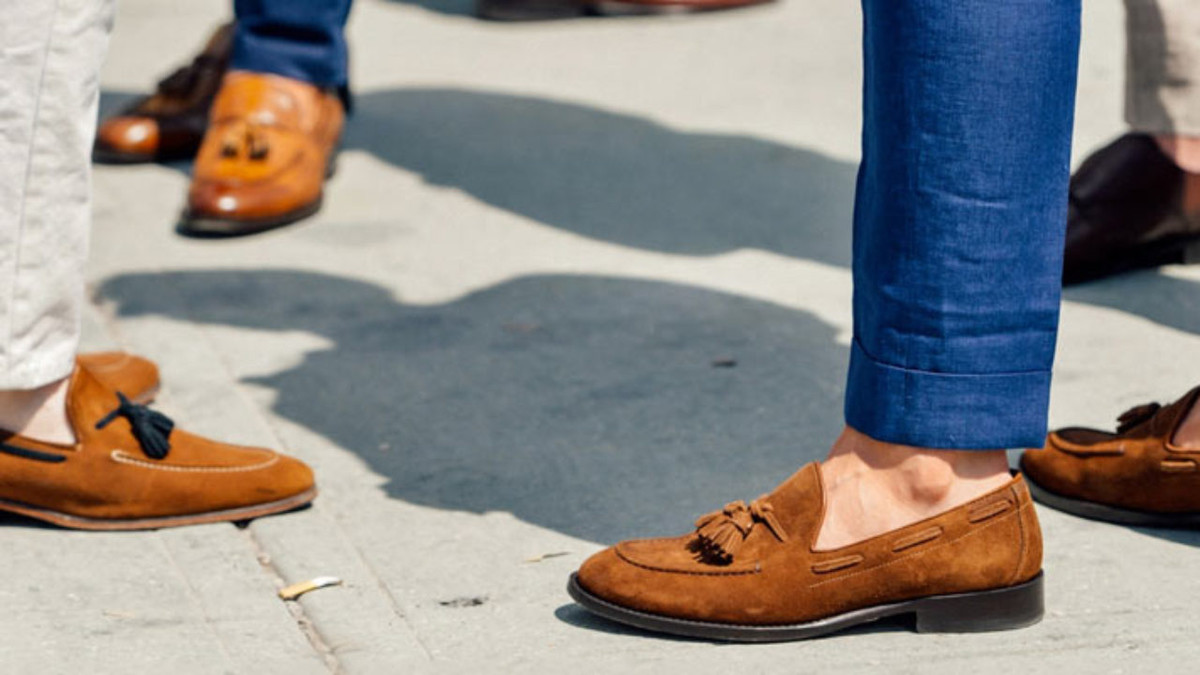 In addition to the espadrilles mentioned above for a casual look, men loafers are also a great choice, that can be worn without socks or with invisible socks. Such laceless shoes look nice without socks and with nice linen pants.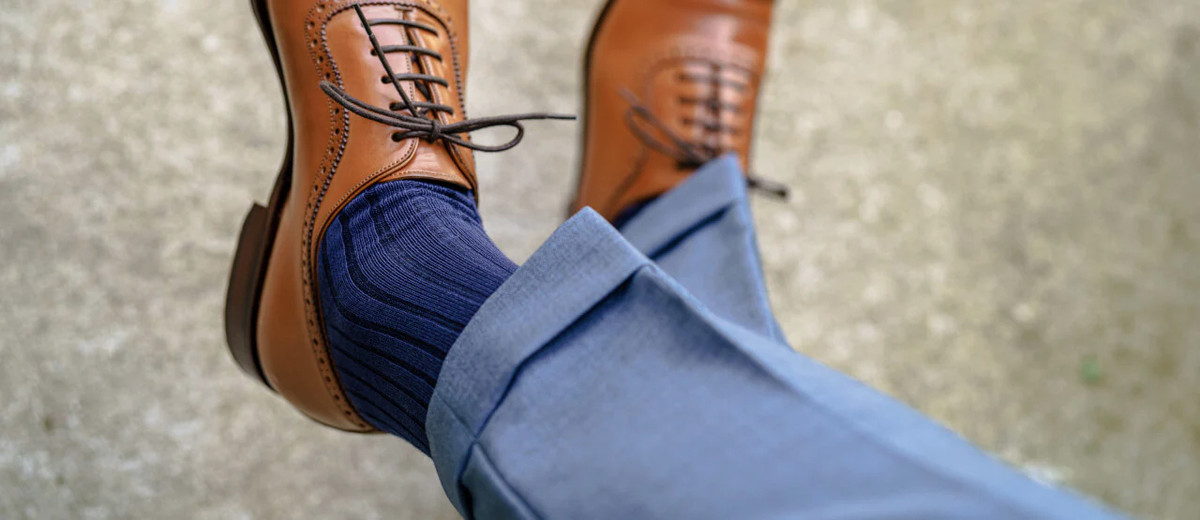 Shoes with laces such as Oxford shoes go better with socks. Don't be afraid to choose colored ones to pair with a tie or pocket square.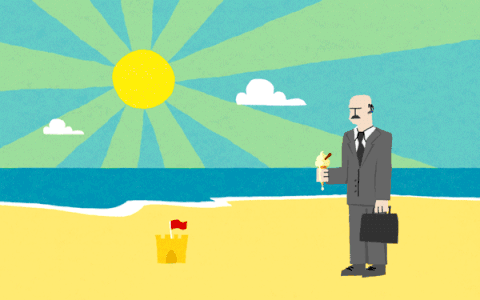 Now, you won't be looking like this in the summertime!
Yes, a suit can be both comfortable and stylish even in hot weather. What kind of suits do you wear this summer? Drop us a message and let us know!

Founded in 2018 by Matthieu Ventelon, Hedonia is the first institution in China combining professional Wine and Etiquette expertise in the same training offer.
Find more information on our website : http://en.hedonia.cn