While most parts of the world are still struggling with the virus outbreak with great courage and patience, we are feeling blessed in China where life is getting back to normal.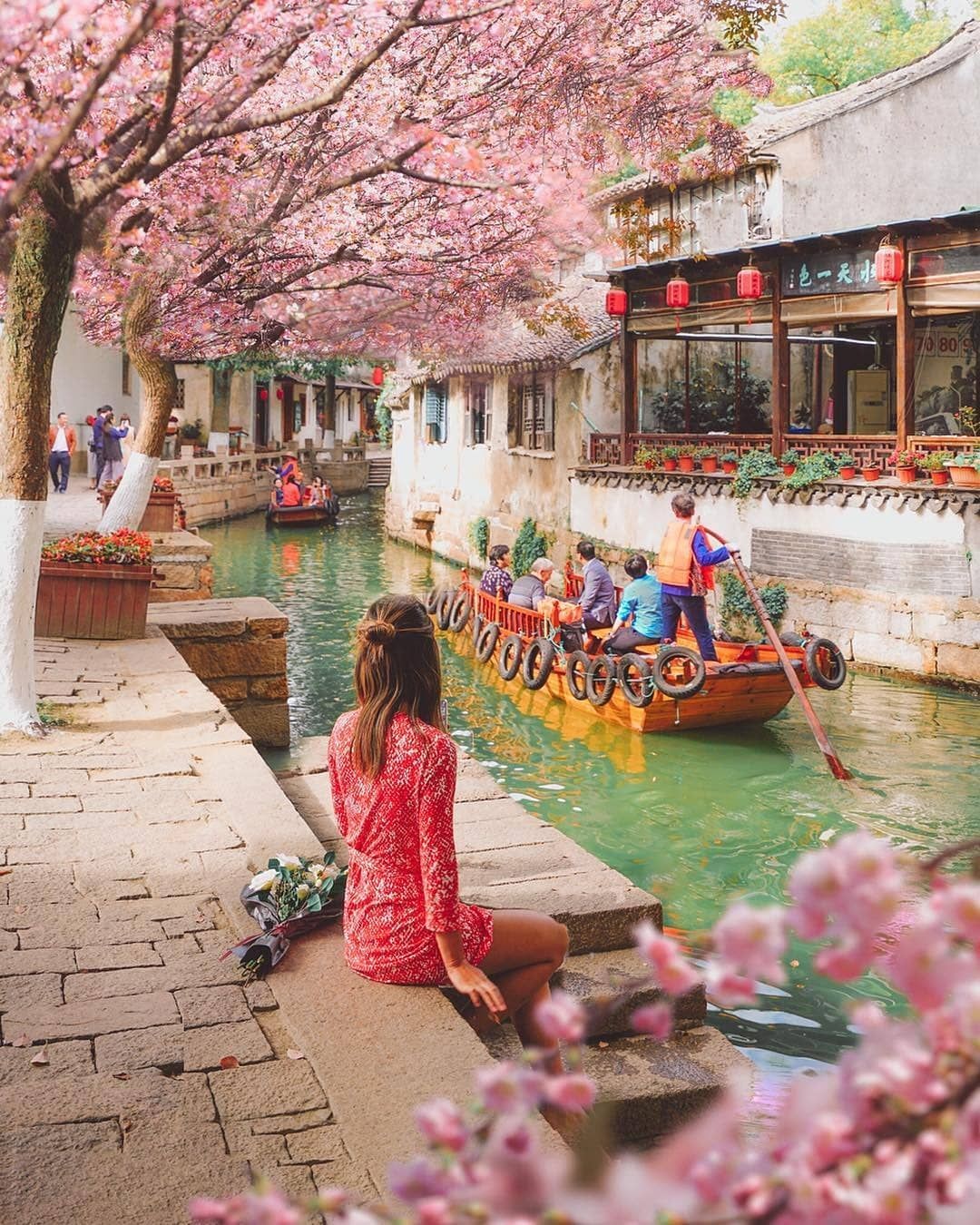 Let us now celebrate spring and enjoy the smell of flowers and the bright colors of nature. As for what to drink on a hot and sunny day, it goes without saying that rosé wine is one of the best choice. It is time to see "La vie en rosé" !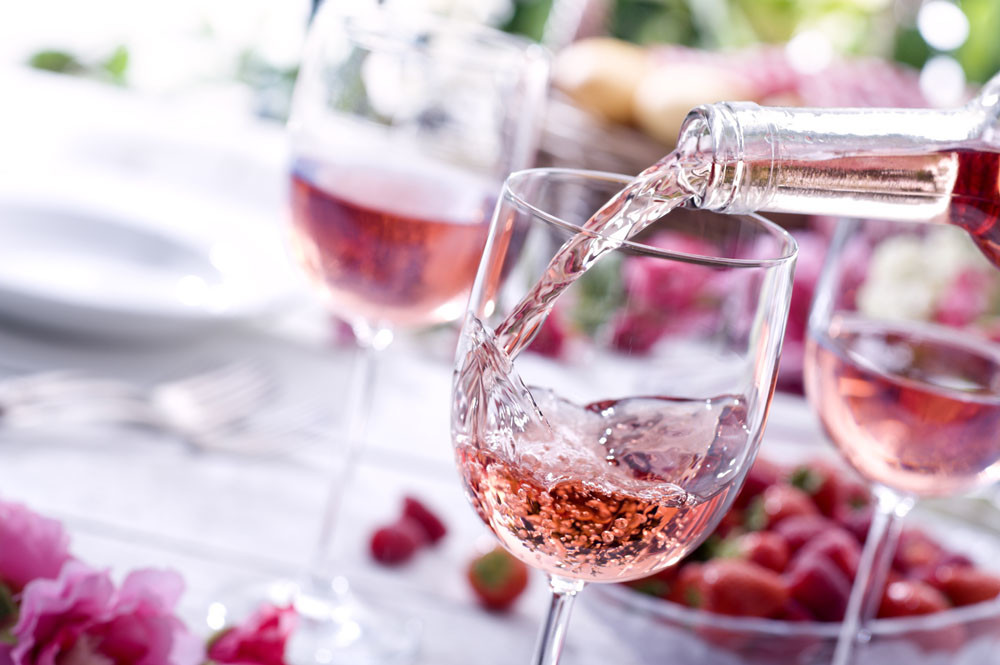 In this final episode of the first season of "Chinese Fine Wines", we bring you a selection of six amazing rosé wines made in China, all under 200RMB per bottle.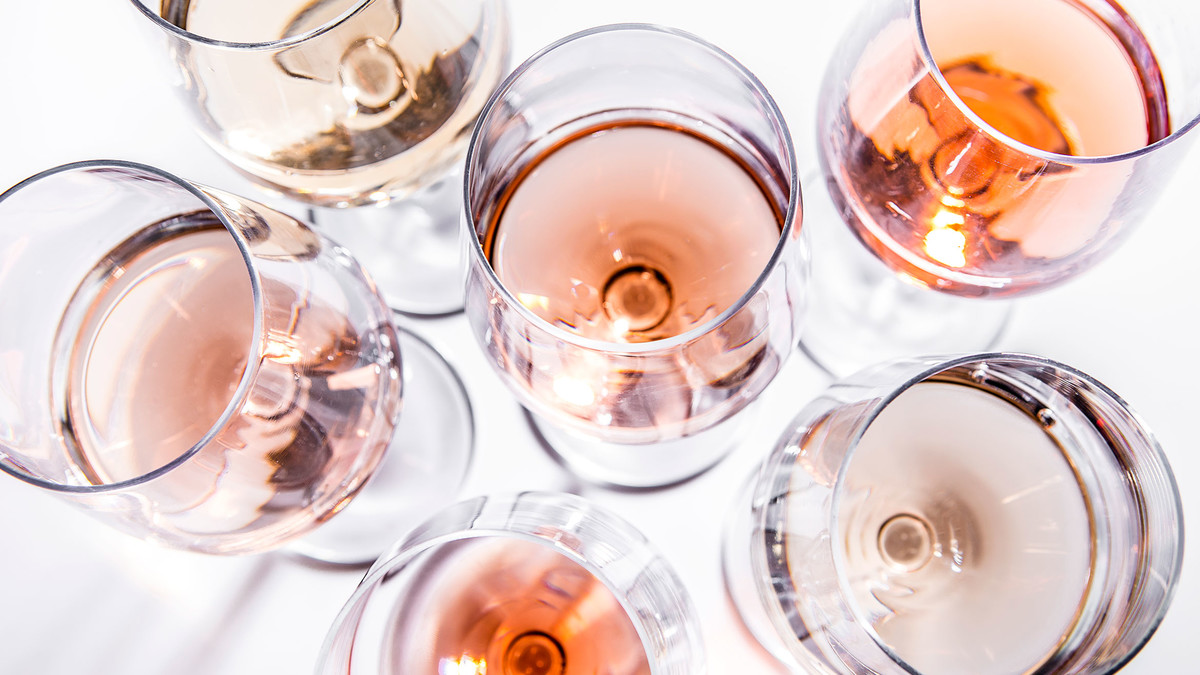 Surprise ! Rosé is NOT made by blending red wine and white wine together (you made find rare exceptions). There are three major ways to produce a rosé wine : maceration (skin contact), press and "saignée" (bleeding).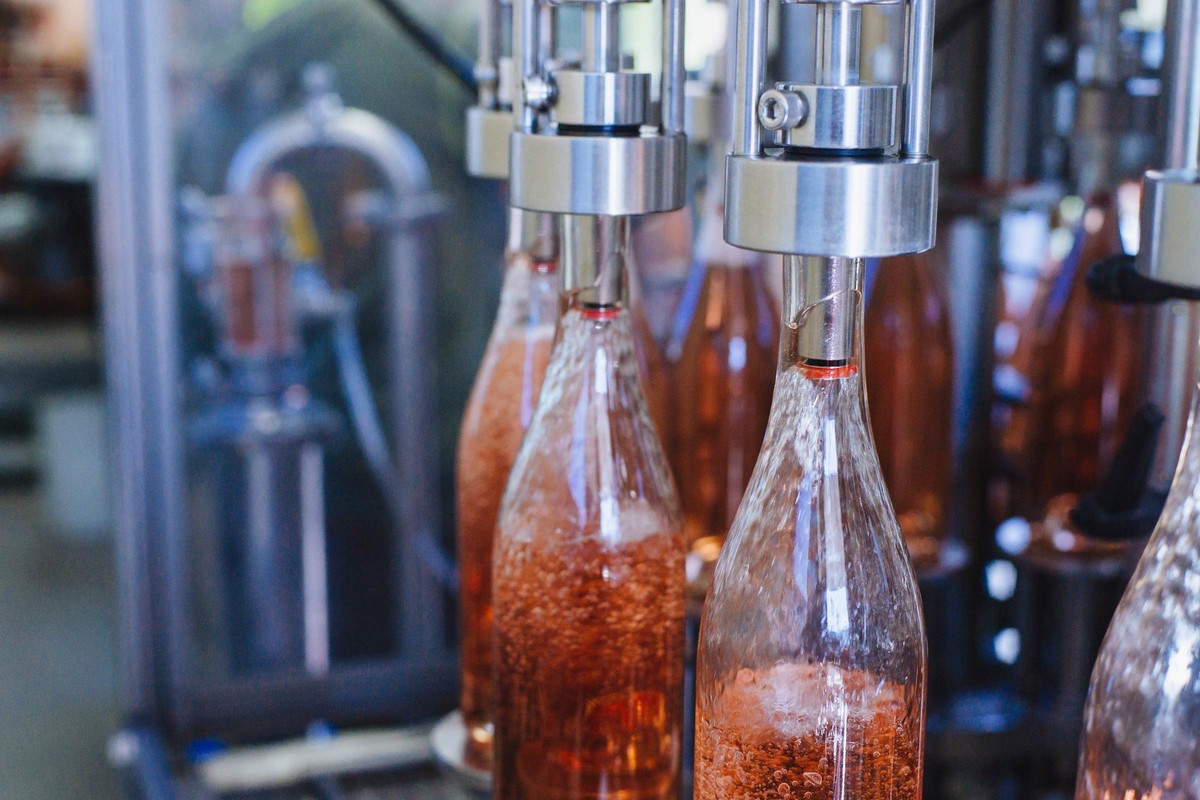 After black-skinned grapes are crushed, the skins remain in contact with the juice for a short period, usually from one to three days.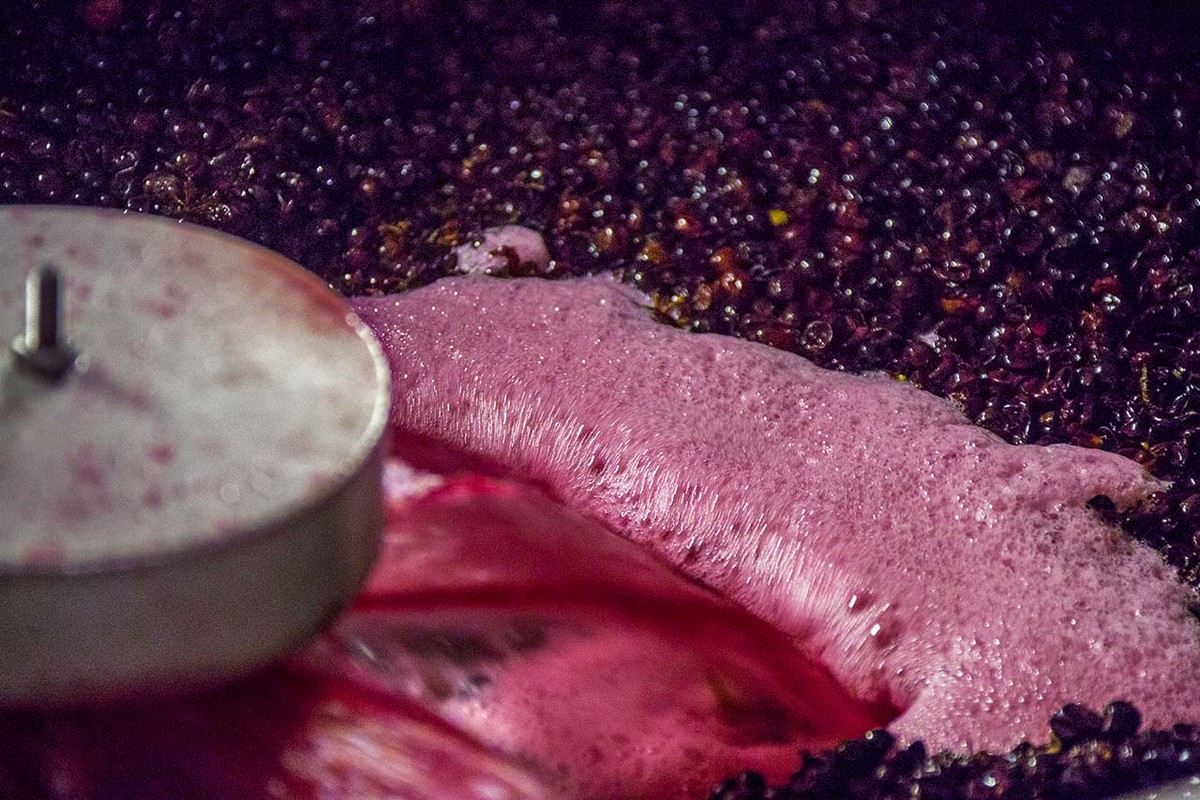 The must is then pressed, and the skins are discarded instead of being left in contact throughout fermentation, as it would be the case when making a red wine. The longer the skins are left in contact with the juice, the more intense the color of the rosé wine.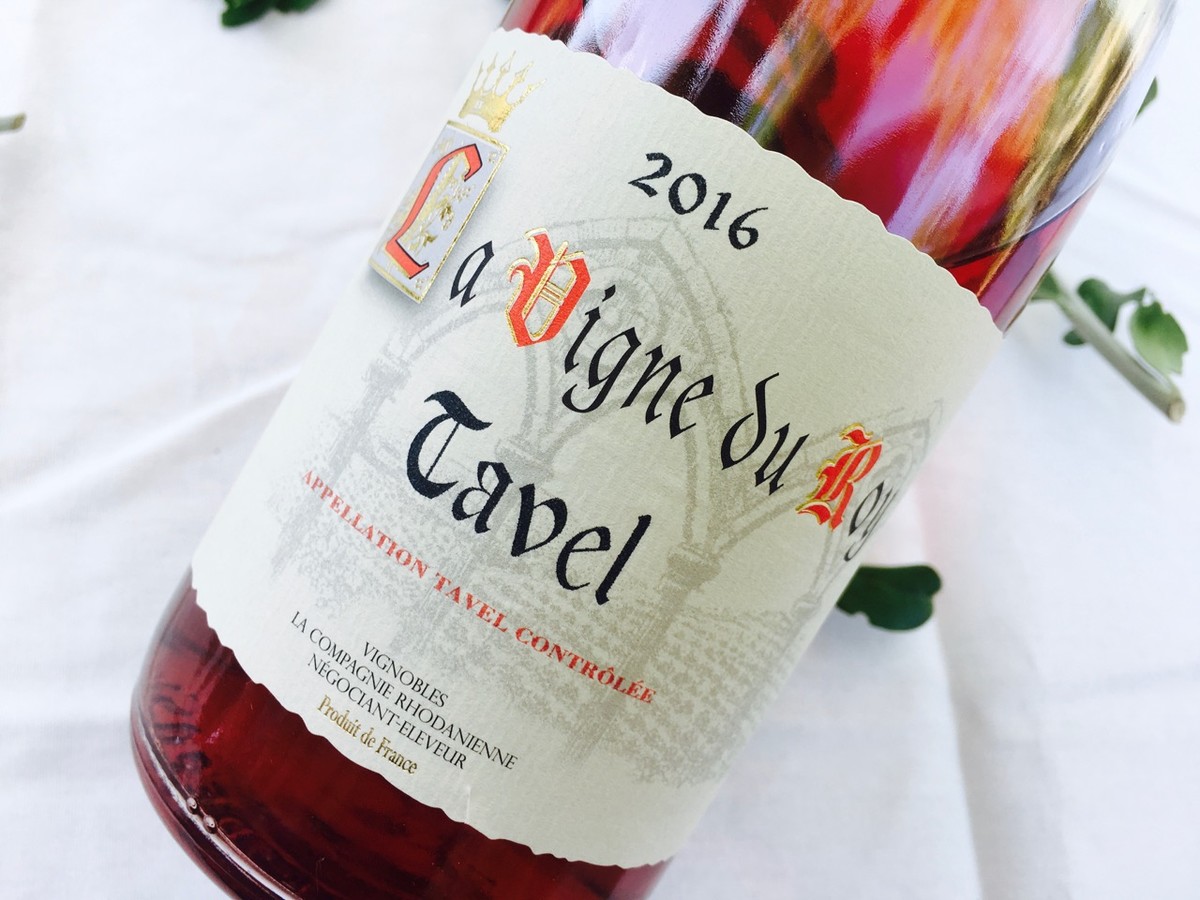 Wines from Tavel are made following the maceration method and show a deep pink color
This method consists in crushing and pressing black grapes (removing skins) right after the harvest, like it would be done with a white wine. However, pressing is done more slowly and enables to extract a light pink color.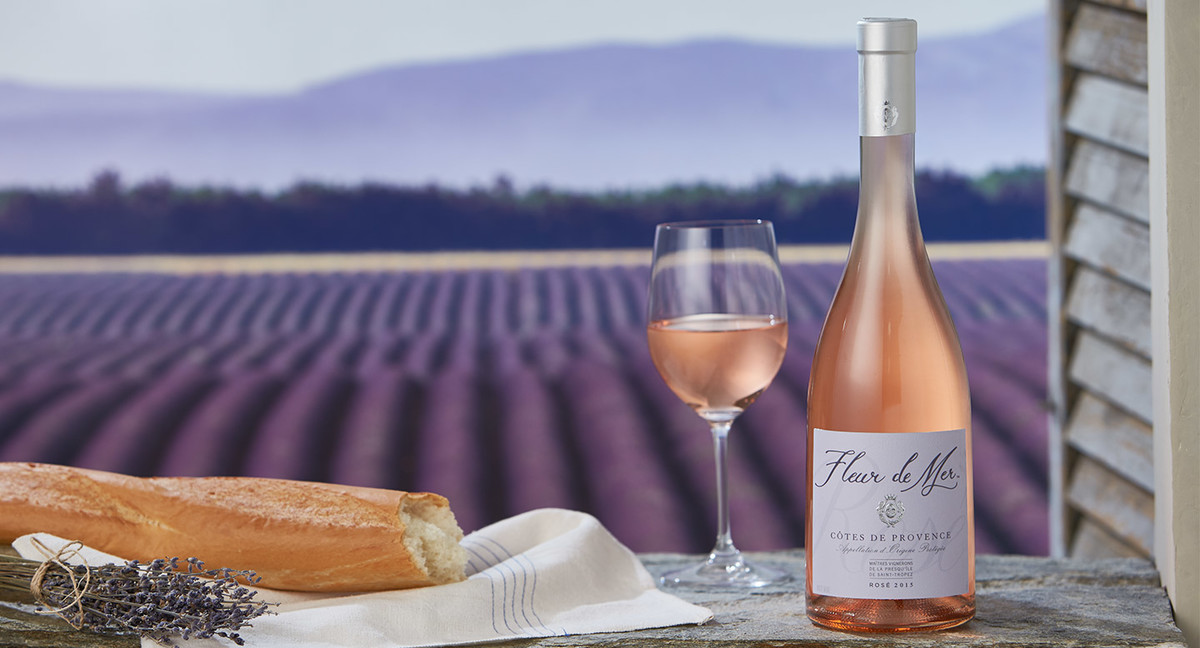 Rosé wines from Provence follow the press method and show a pale salmon color, sometimes called "gris"
When a winemaker wants to create a red wine with a higher concentration of tannin and colour, some of the juice can be removed at an early stage during maceration, in what is known as the Saignée method (meaning "bleeding" in French).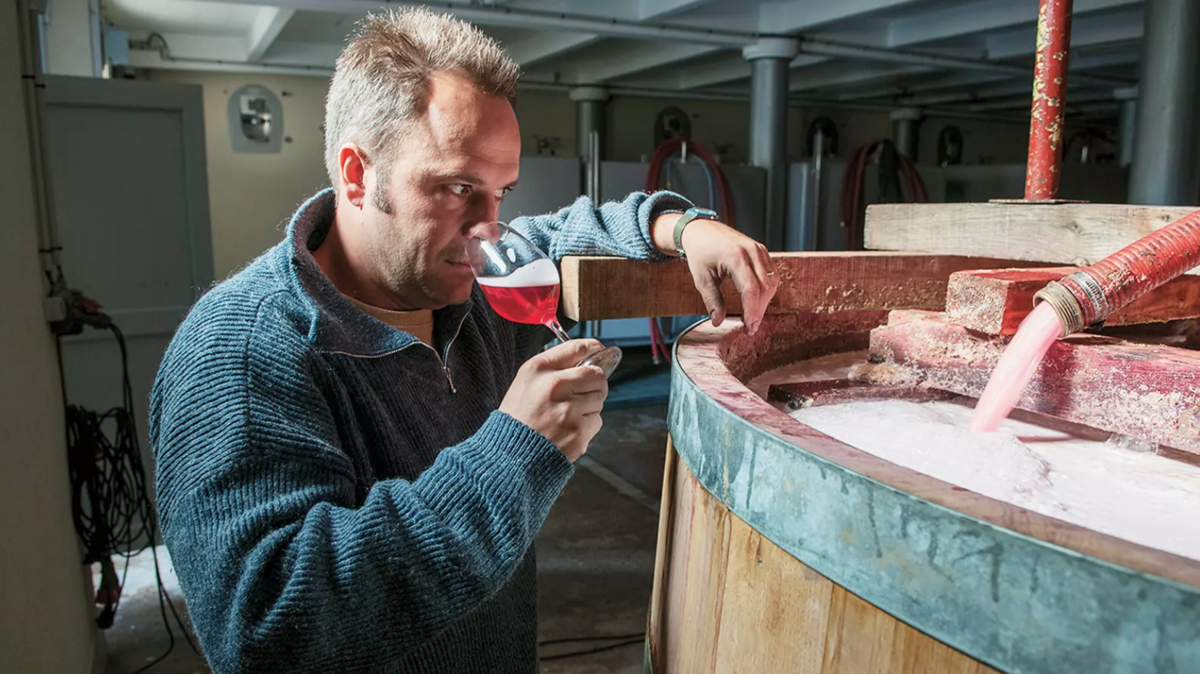 The red wine remaining in the vats is intensified as a result of the bleeding and the pink juice that is removed can be fermented separately to produce rosé with an intense color and taste.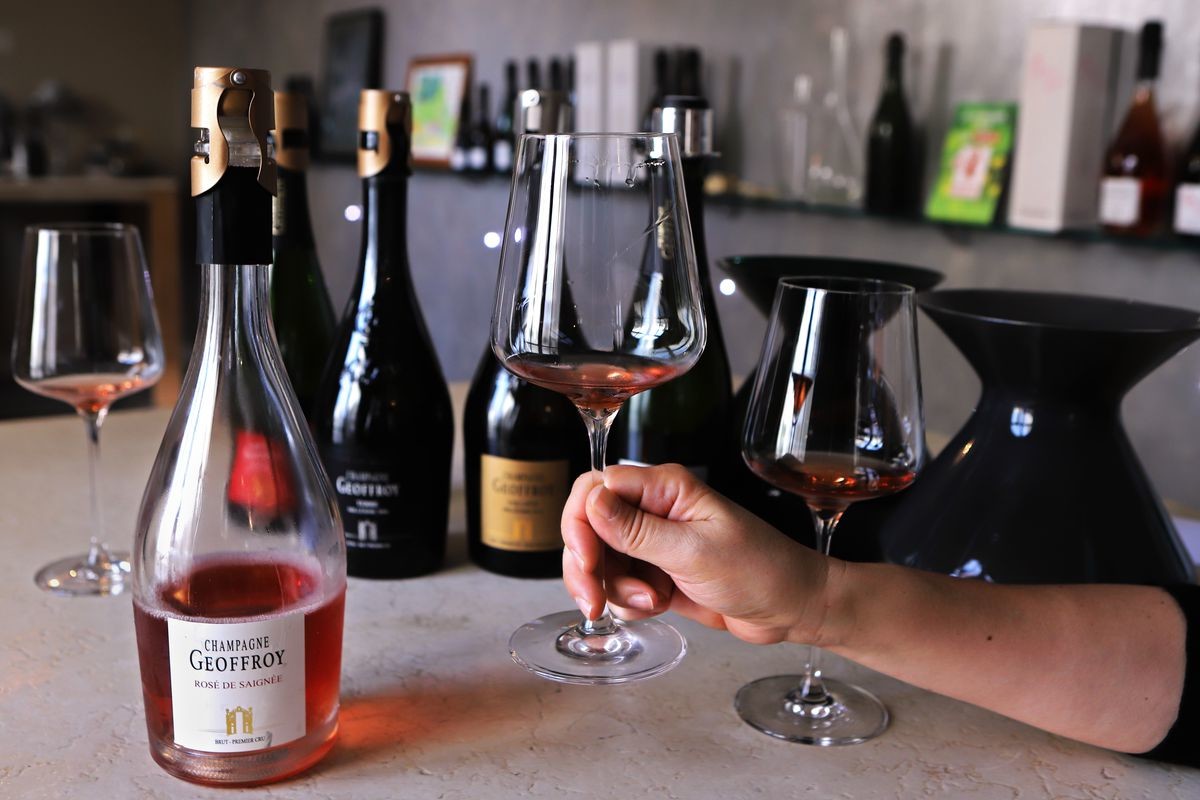 More rosé wines from Champagne now use the saignée method
Lionel's favorite Chinese rosé wines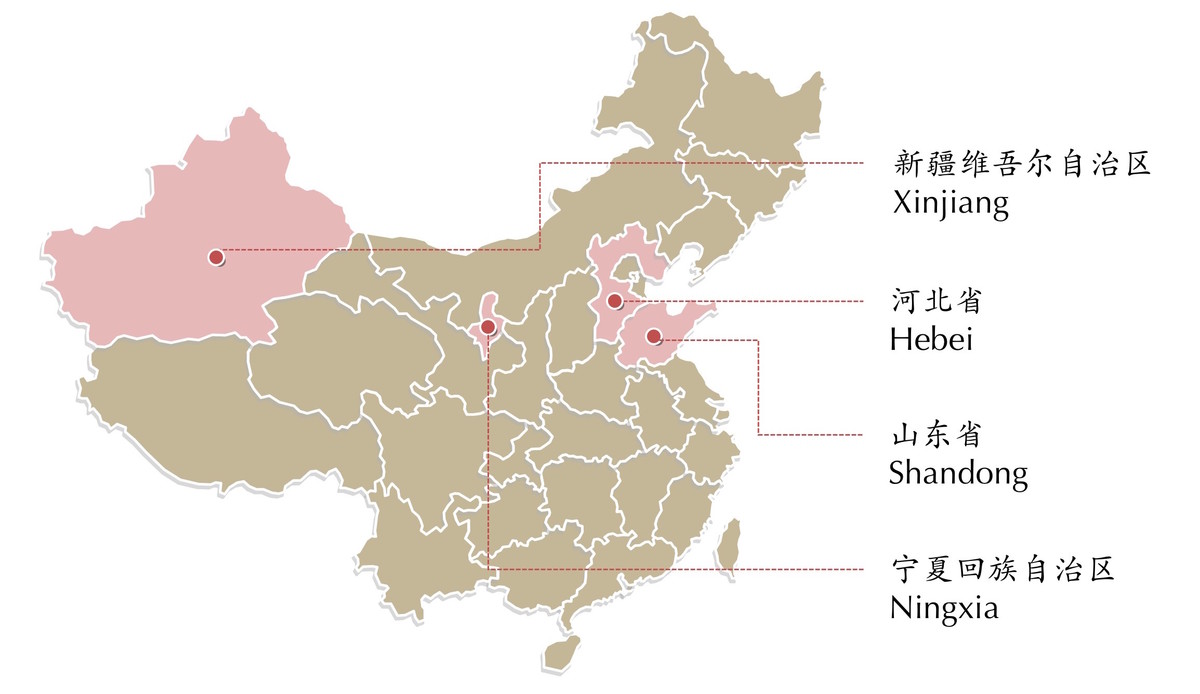 Our wine expert Lionel Le Gal traveled across China and picked six domestic rosé wines from Shandong, Ningxia, Xinjiang and Hebei.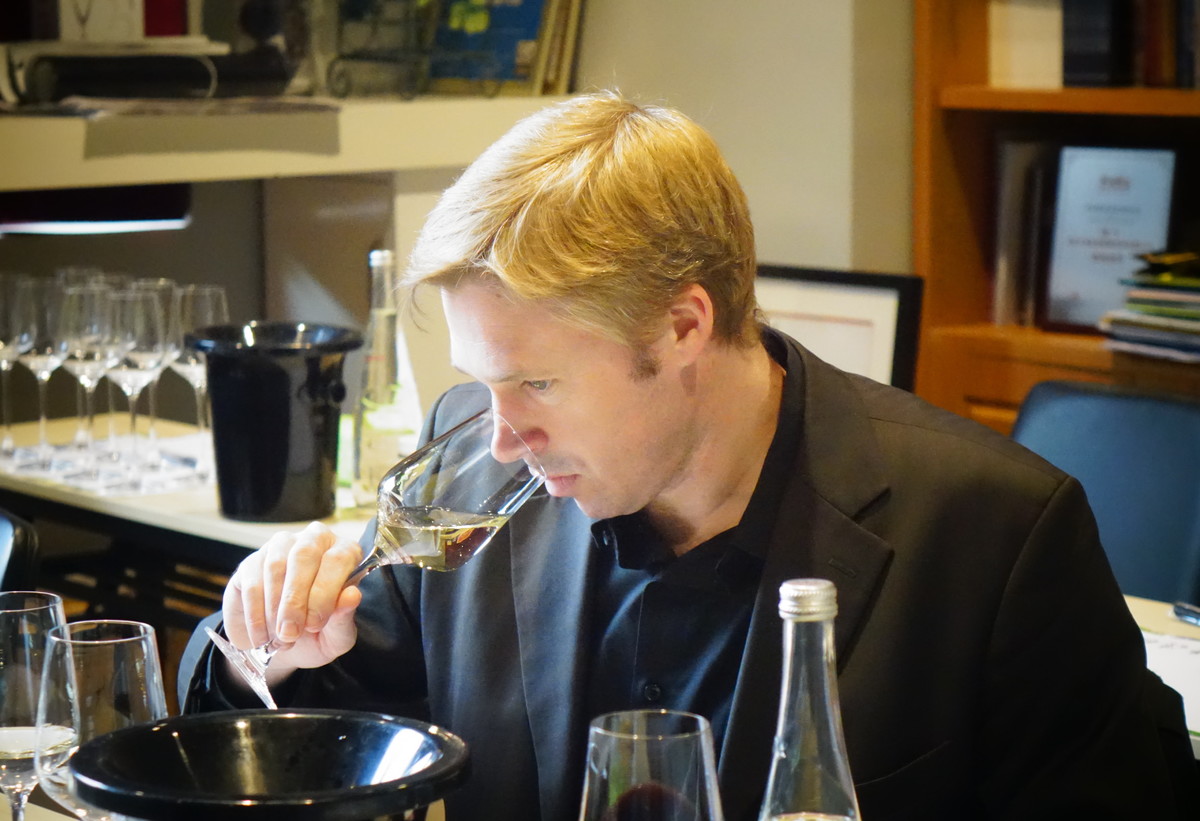 Lionel chose these ones based on their tasting profile and drinkability, as rosé wines are pleasure wines to be enjoyed and shared with friends this spring and summer !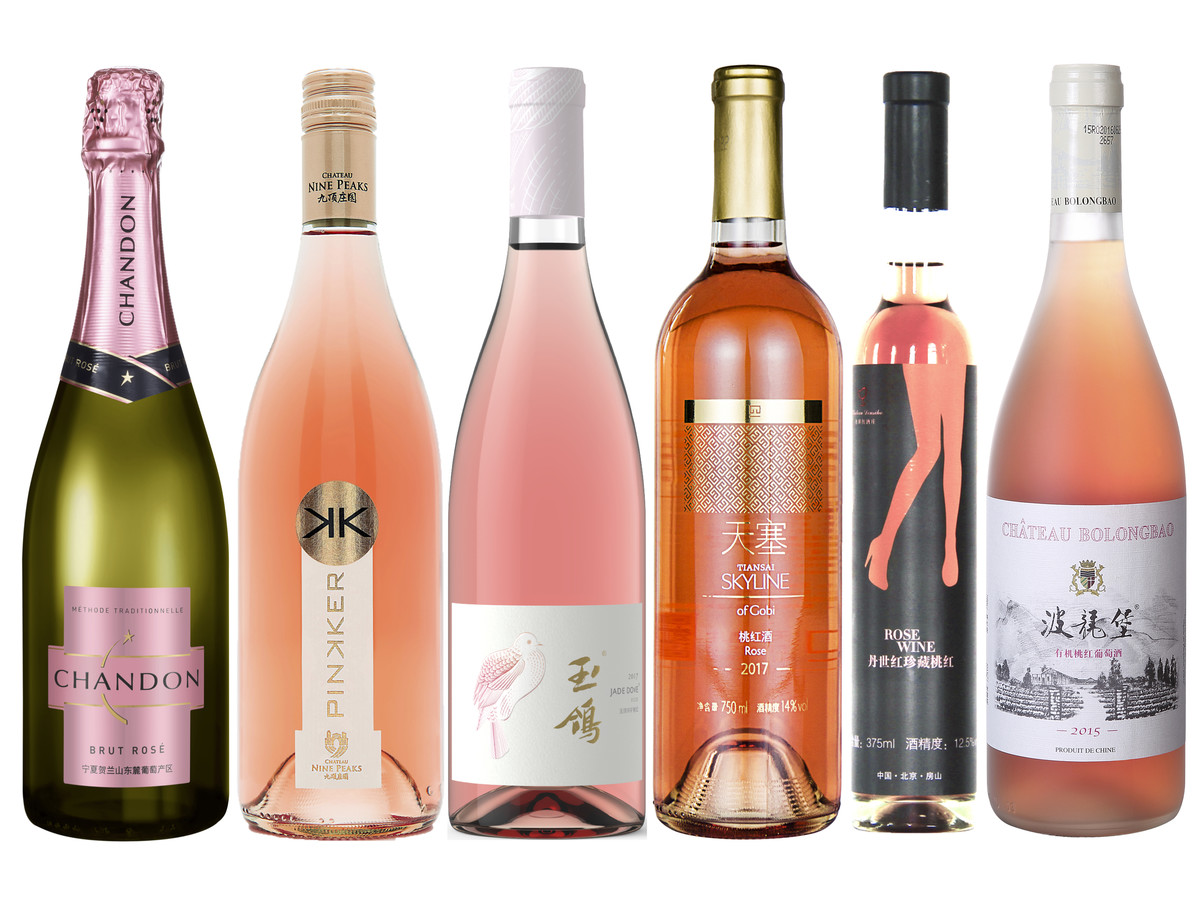 Domaine Chandon China, Brut Rosé, Helan Mountain East, NingXia, NV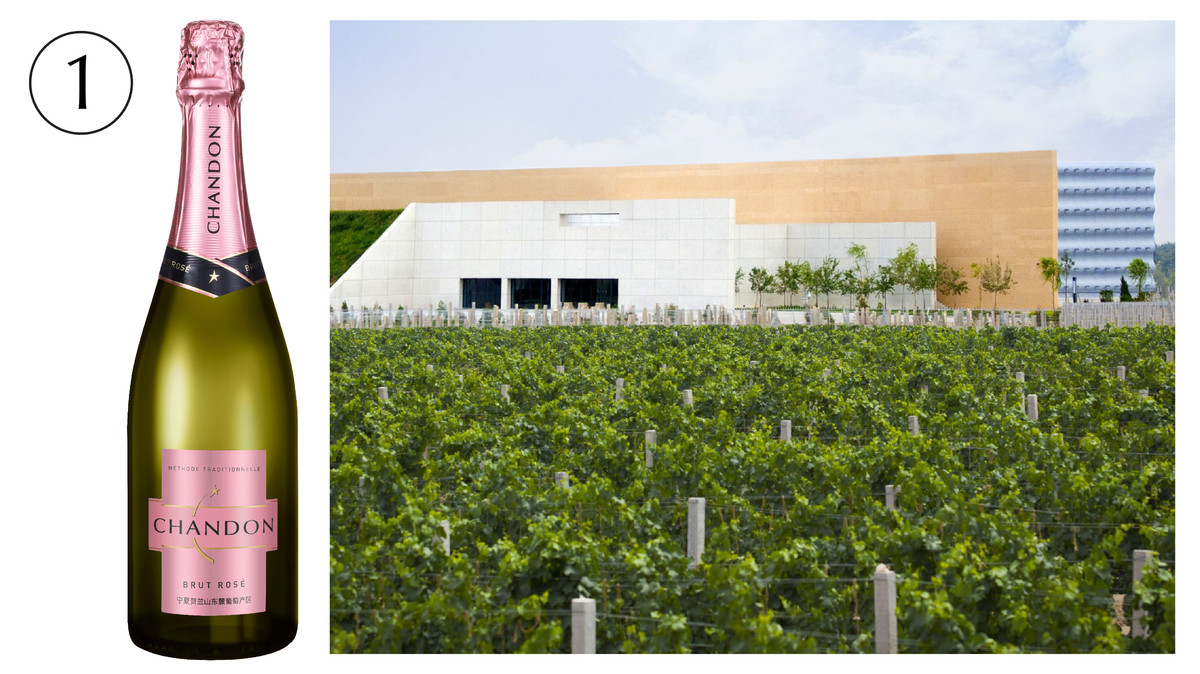 65% Chardonnay, 35% Pinot Noir
This is the only sparkling brut rosé made in China ! Chandon started to produce fine sparkling wine in China in 2013 and is very innovative to create products in line with the Chinese taste and consumers expectations.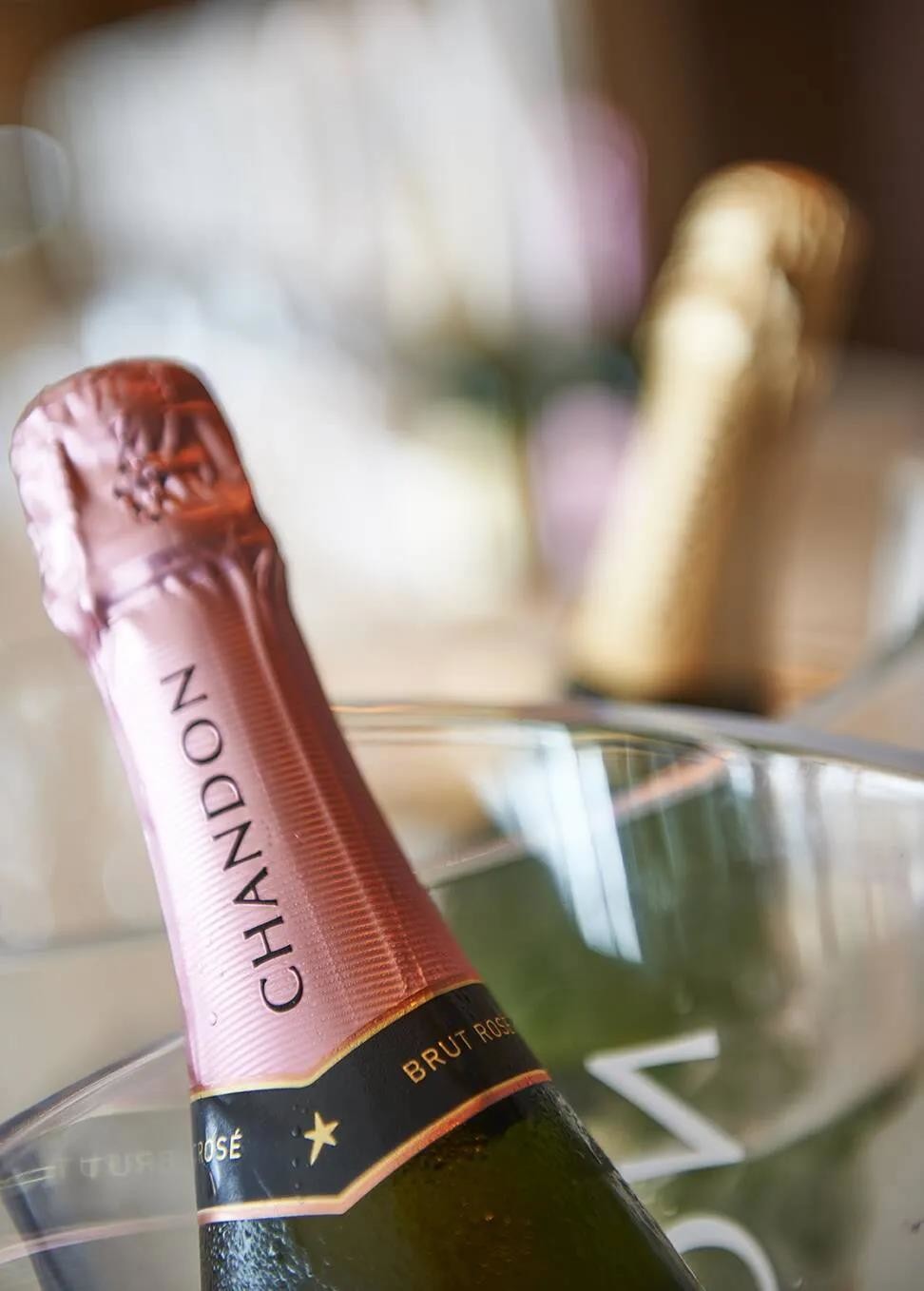 Since the late 1950's, the French champagne house Chandon has built a name on its own beyond Moët with 6 estates in 6 countries, based on a true pioneer spirit, initiated by its founder Robert Jean de Vogüé.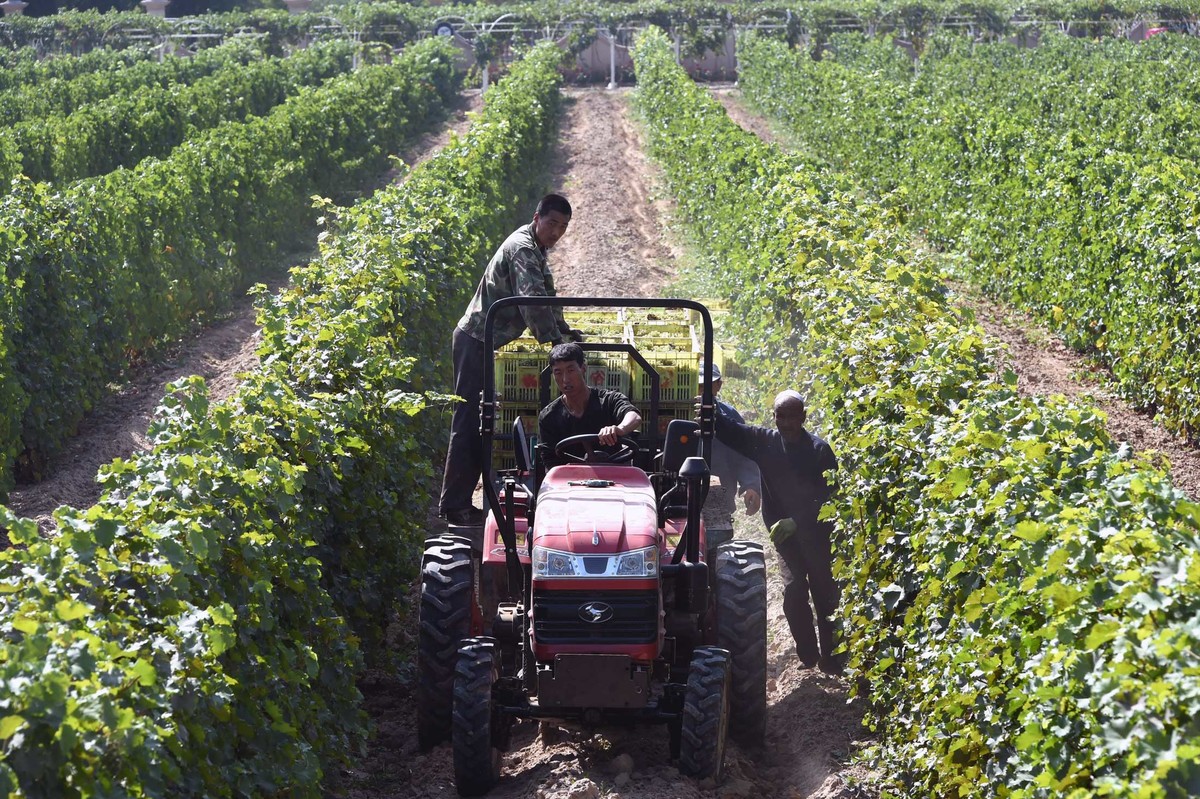 This traditional method sparkling wine made in China shows fresh red fruits, a nicely built structure thanks to its Pinot backbone and a very elegant finish.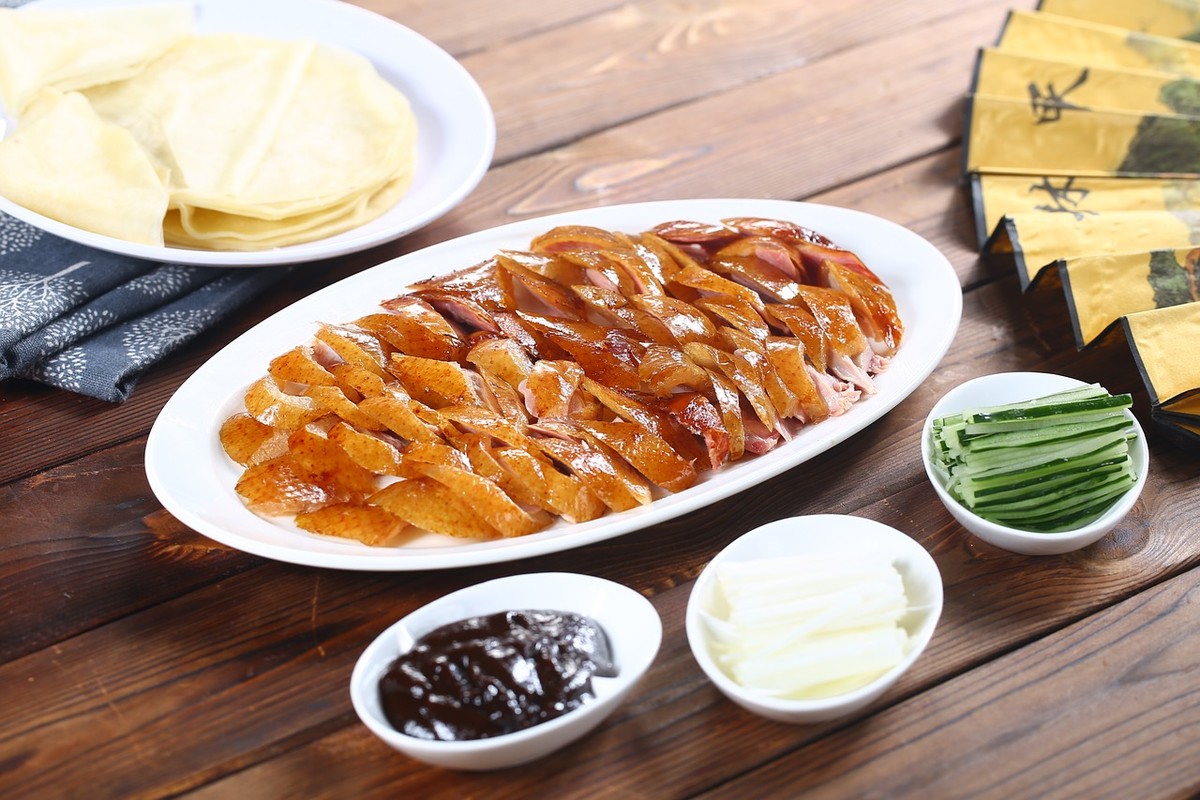 I would suggest to enjoy it with a meal rather than on its own, for example with Beijing duck, which is a delight together !
Suggested retail price : 158RMB
Online store : 酩悦轩尼诗官方旗舰店
Chateau Nine Peaks, PINKKER, Qingdao, Shandong, 2018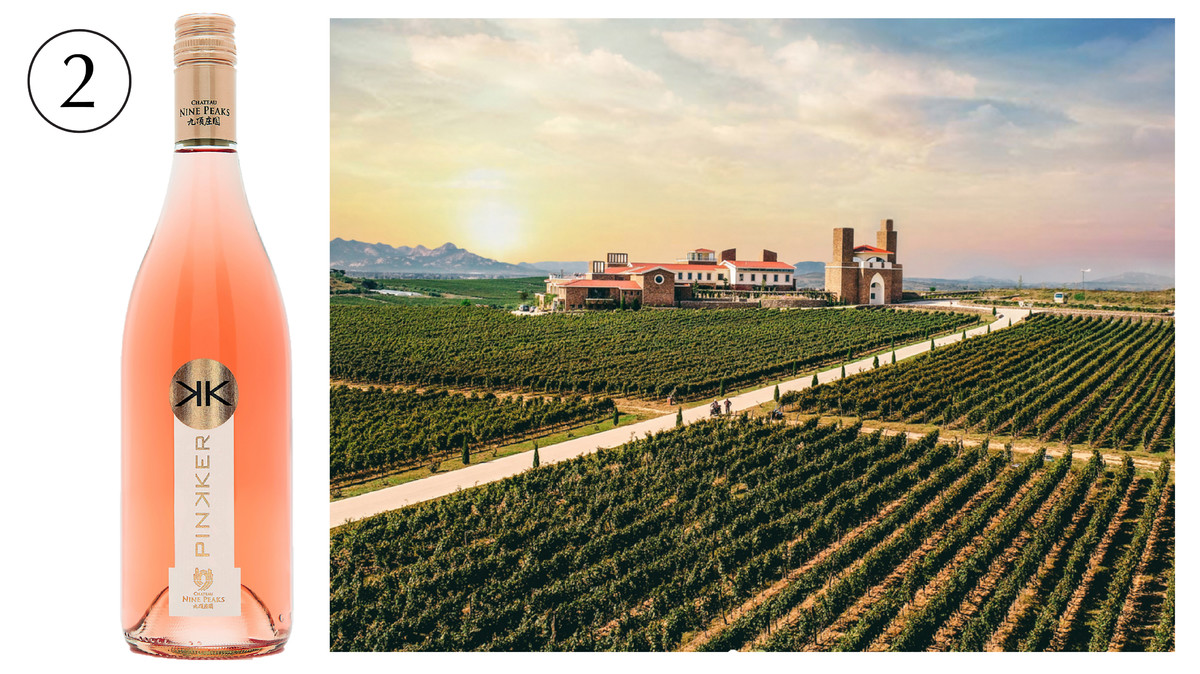 70% Cabernet Franc, 30% Cabernet Sauvignon
This is the third vintage of this fresh and fruity rosé. The first vintage has been released in 2016. 2018 is a turning point with 70% of Cabernet Franc, and the lowest share of Cabernet Sauvignon ever, bringing more fruitiness and a refreshing minerality.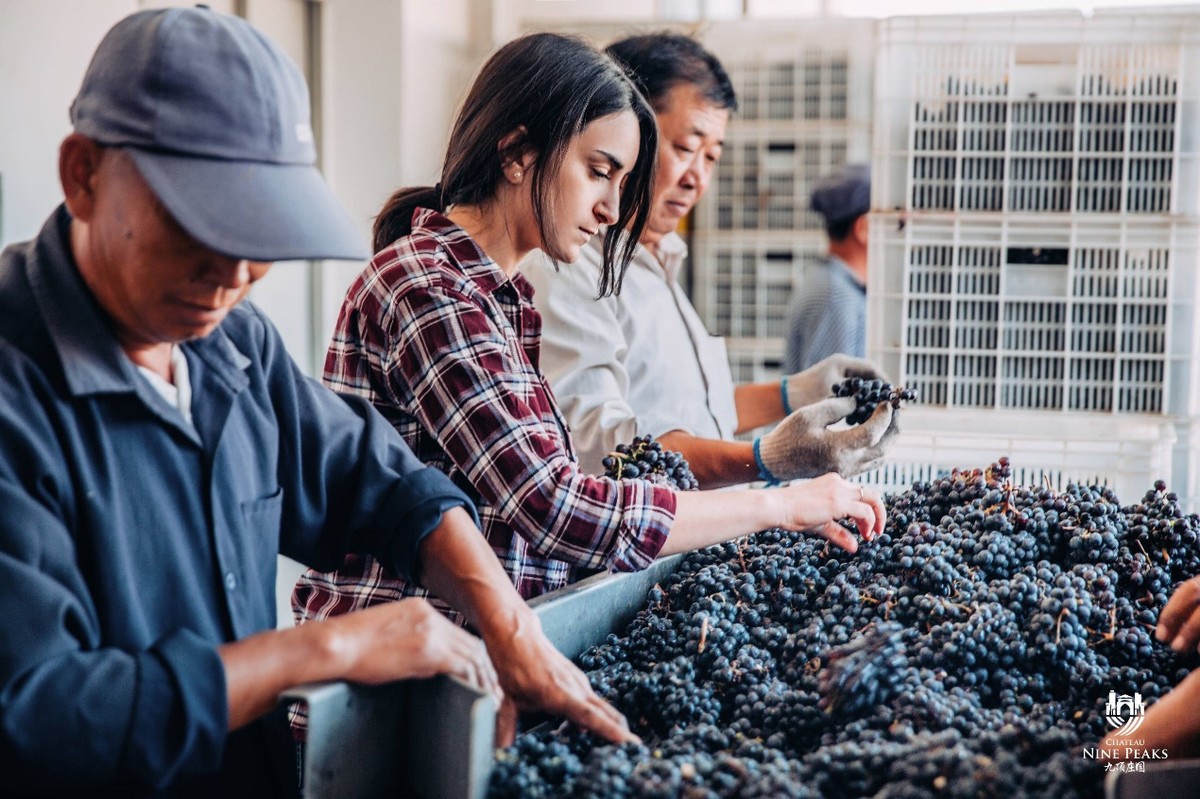 Denise Cosentino, cellar master at Château Nine Peaks, sorting the grapes with her team
I am following this winery and this wine in particular for some time now. During a blind tasting I organized in Shanghai in 2018, it was selected by wine professionals within the top 3 among 18 rosé wines from 6 countries !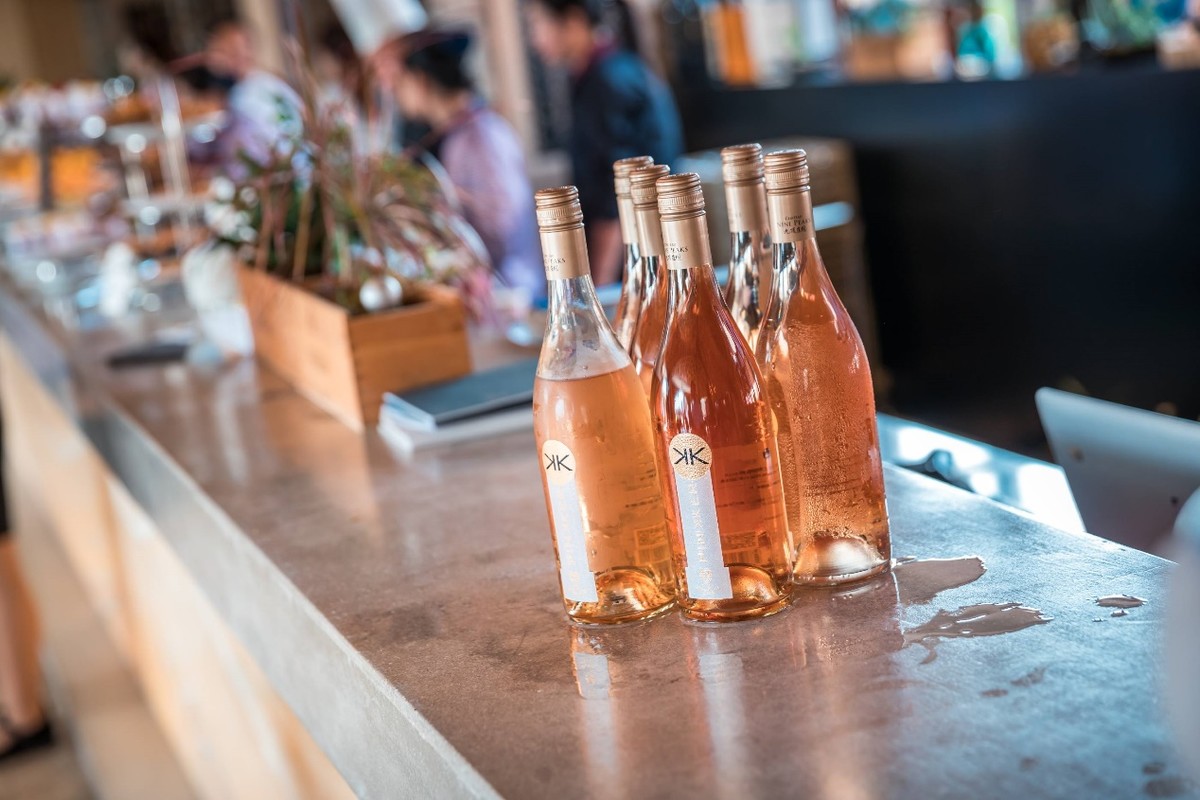 This rosé is delicate, medium bodied, keeps his freshness over the years and finishes with a hint of spice.
Suggested retail price : 126RMB
Tmall : 九顶庄园葡萄酒旗舰店
Xige Estate, Jade Dove Rosé, QingTongXia, NingXia Eastern Helan Mountains, 2017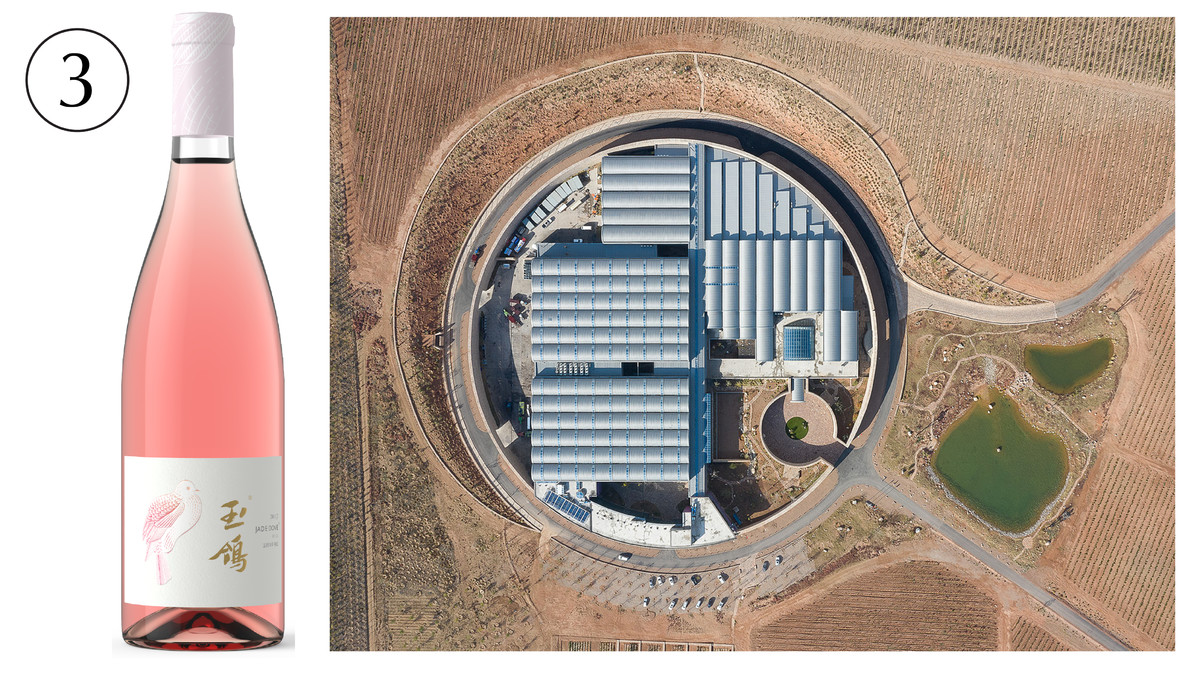 95% Cabernet Sauvignon, 5% Cabernet Gernishcht
This new project by Xige Estate in the sub-region of Qingtongqia in Ningxia province is making waves in the local wine industry ! The speed, the means and dedication behind it are simply impressive.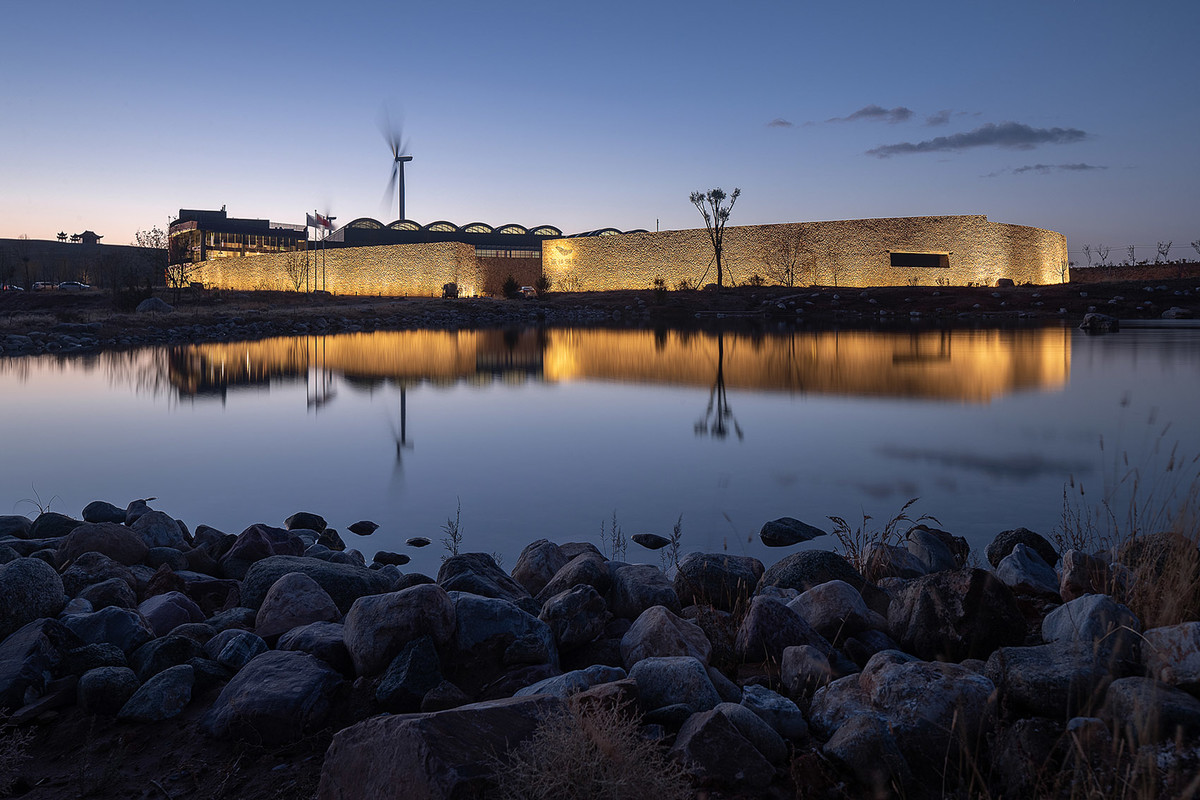 The winery got built in less than 6 months, on time to receive the first 2017 vintage. The vineyard comprises more than 1,000 hectares of 15 years old vines, which is quite an achievement keeping in mind that the Chinese modern wine industry is roughly 30 years old.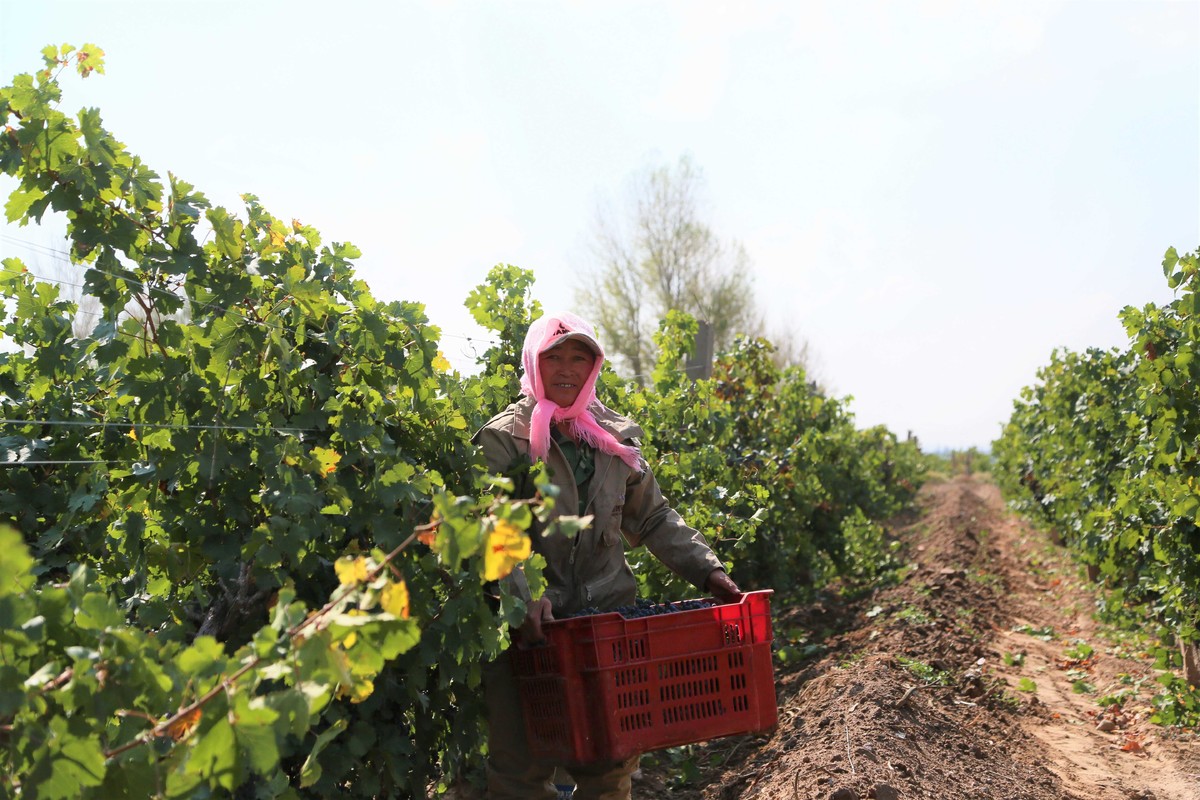 The production of this first rosé cuveé reaches 70,000 bottles. Its next release will be 2019. This wine is enjoying a great success and got nicknamed "the rosé for non-rosé drinkers" !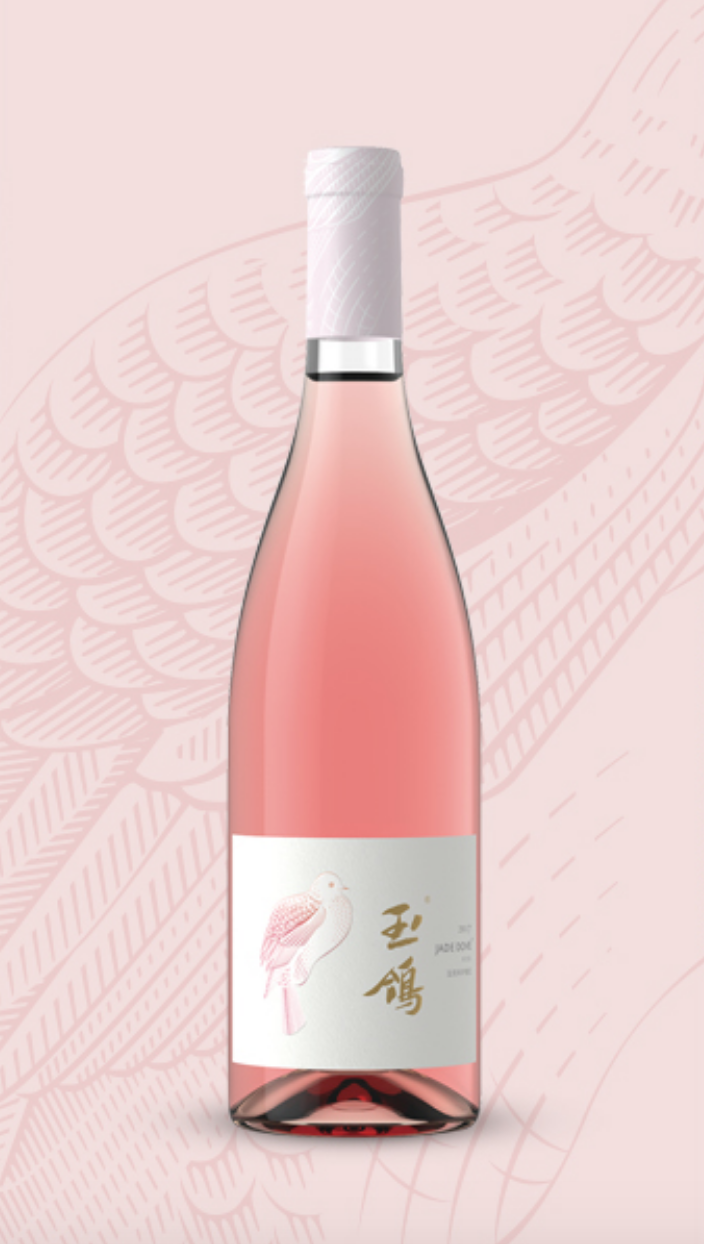 The color is quite appealing, the palate is simple yet crisp and very refreshing, with flavours of red cherries.
Suggested retail price : 165RMB
WeChat shop : 西鸽酒庄
TIANSAI Vineyards Skyline of Gobi, Rosé, Yanqi, Xinjiang 2018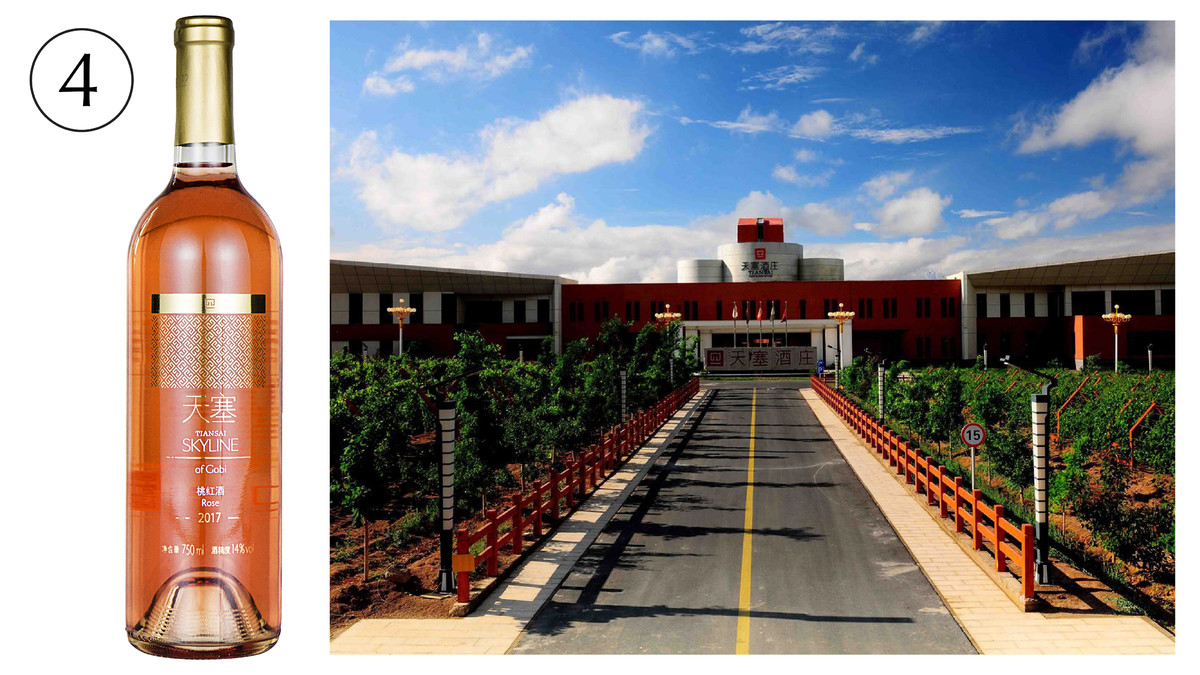 80% Cabernet Sauvignon, 20% Shiraz
Tiansai is indisputably the quality leader in the Xinjiang region. Since their first vintage in 2013, they have set very high standards, thanks to a very dedicated and international team of winemakers.
Li Demei (consultant), Lilian Carter (winemaker), Jiang Yanjun (vineyard manager)
They produce great wines at attractive prices, which is still rare on the Chinese wine scene. Their Shiraz and Marselan cuvées are standing out.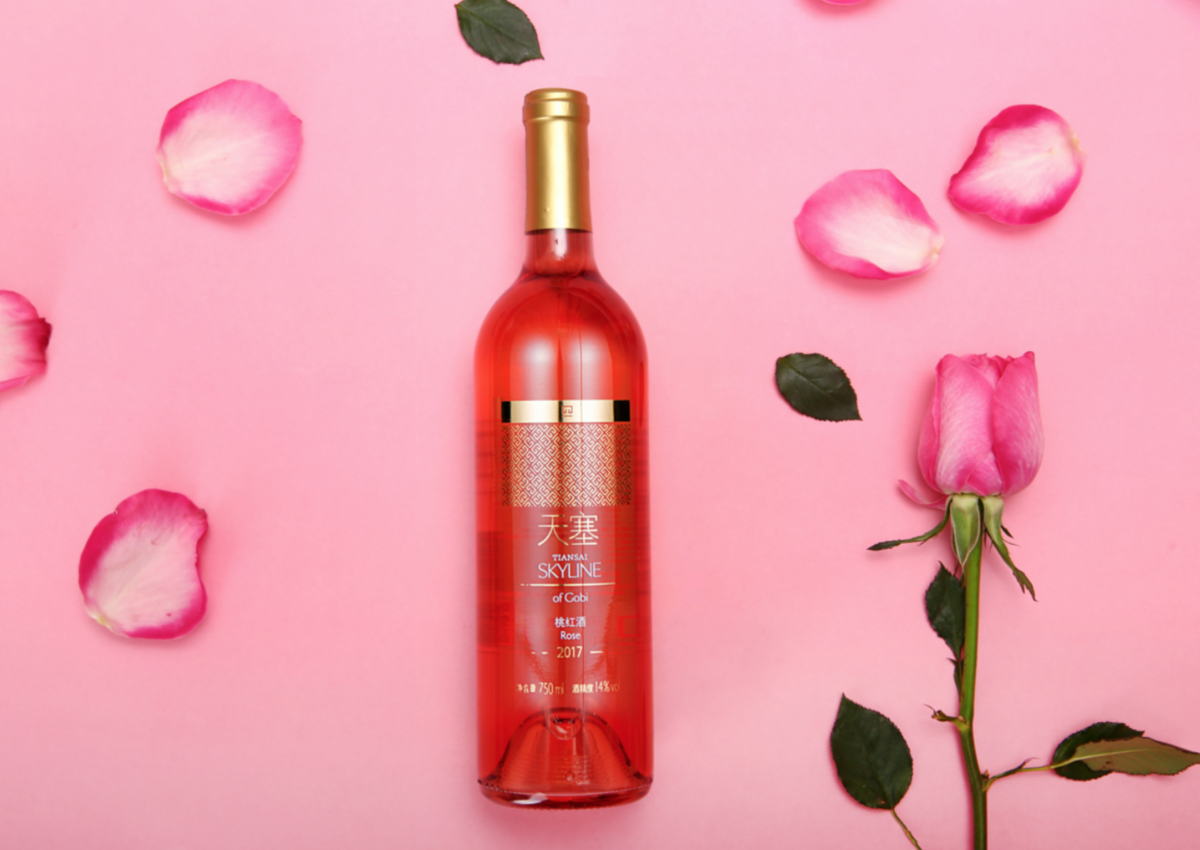 As for their new rosé, it is exciting to see a decent share of Shiraz in its blend. This wine is fleshy and crisp with notes of peach and red berries. Definitely worth trying !
Suggested retail price : 198RMB
Tmall : 天塞酒庄旗舰店
Chateau Densiho, Rosé wine, Fangshan, Hebei, 2016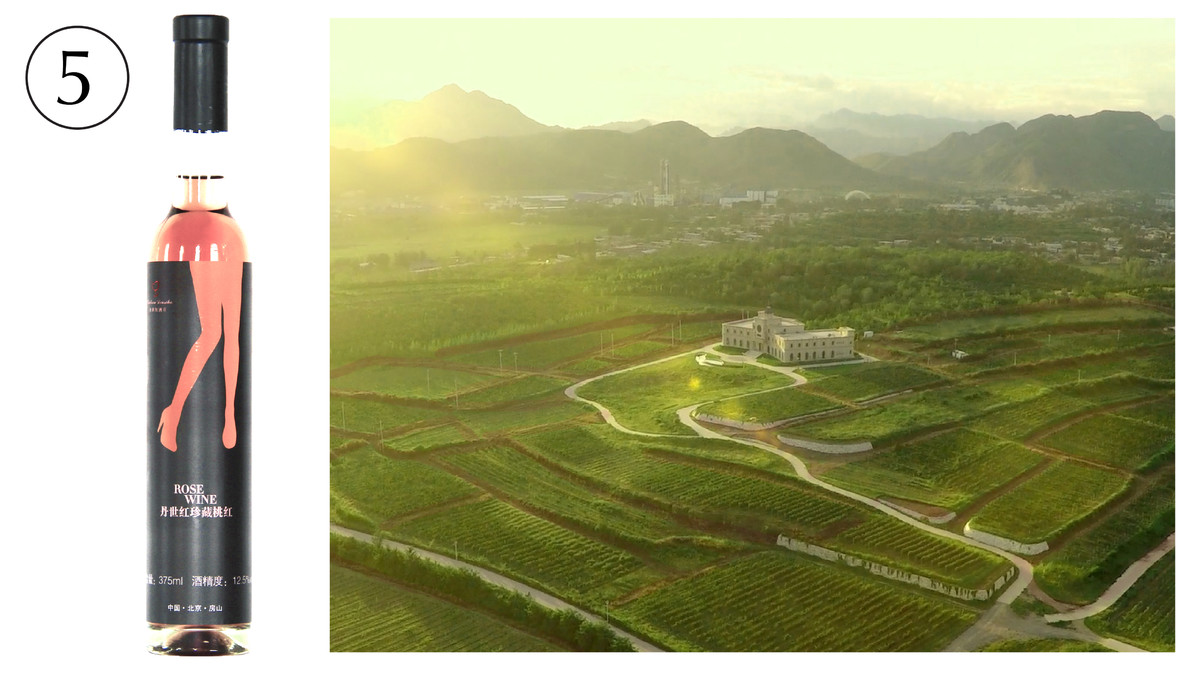 45% Syrah, 35% Merlot, 20% Cabernet Franc
I first tasted Chateau Densiho Rosé in 2015 at Bettanne + Desseauve tasting in Shanghai. I have a very vivid memory of it, as well as of its former winemaker, Hao Yanan 郝亚楠. In 2016, Li Xue 李雪, who was trained in France, took over as winemaker, together with Pierre-Philippe Trinez as consultant.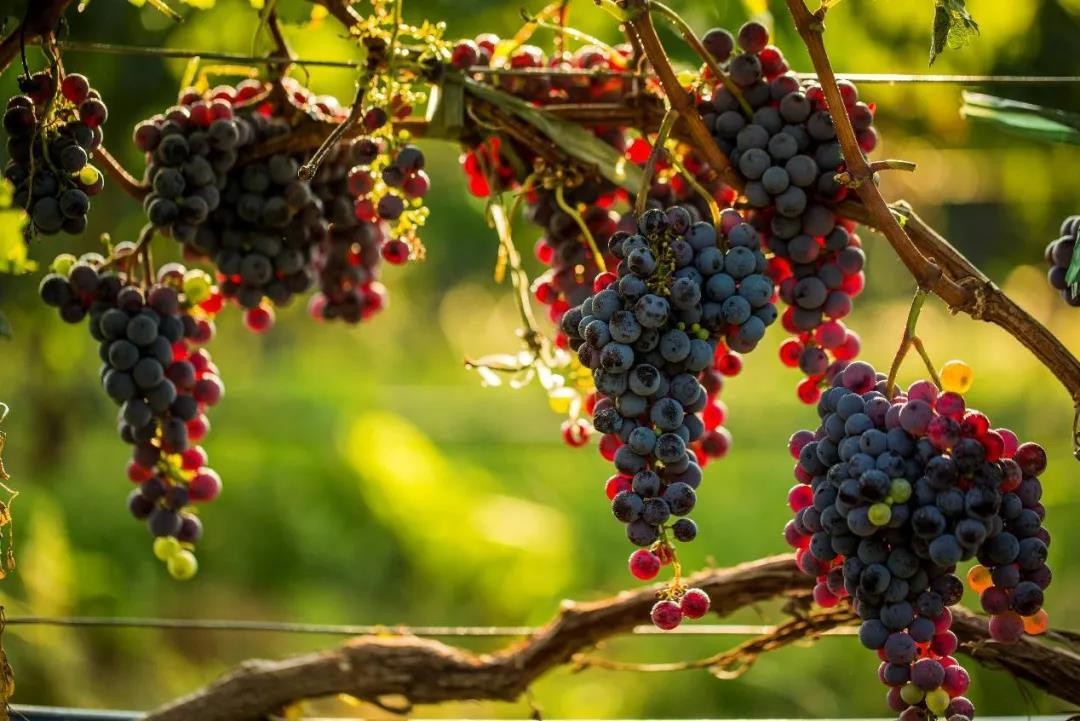 Built in 2010, Chateau Densiho released its first wine in 2013. The main grape varieties planted are Chardonnay, Merlot, Cabernet Franc and Shiraz. Their first rosé vintage was produced in 2014. Production is very small for this 2019 vintage with only 2,000 bottles !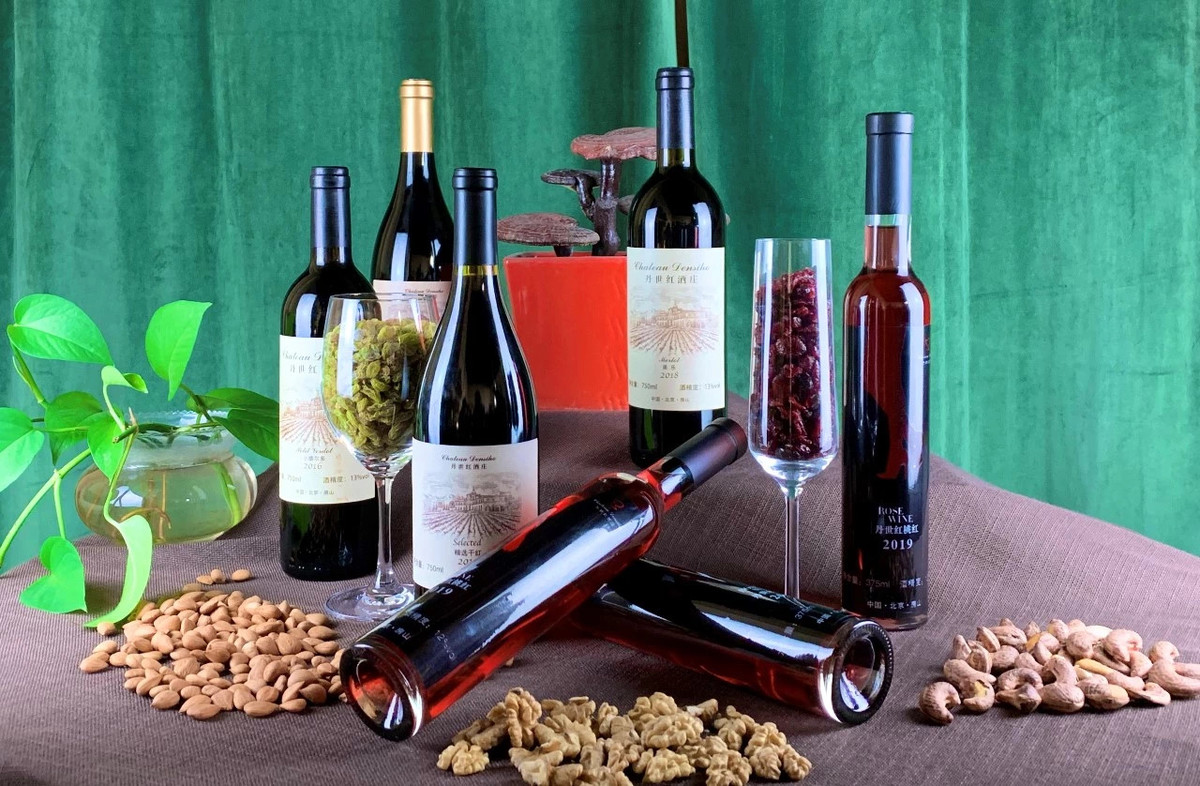 This rosé is fresh and vibrant. It is light bodied and shows aromatics of raspberry, strawberry and flowers. The unusual blend made it a very original wine, to enjoy with food as well. I love to pair it with Mediterranean dishes or with a Greek meze !
Suggested retail price : 118RMB (375ml)
Where to buy : Contact us
Chateau Bolongbao, Organic Pink wine, Fangshan, Hebei, 2015
For more than 10 years, Xue Fei has been the man in charge of the winemaking at Chateau Bolongbao. I salute his dedication as well as those of all the Chinese winemakers who believe in the project they embarked on and who gather crucial information about their terroir to create the highest quality wines possible !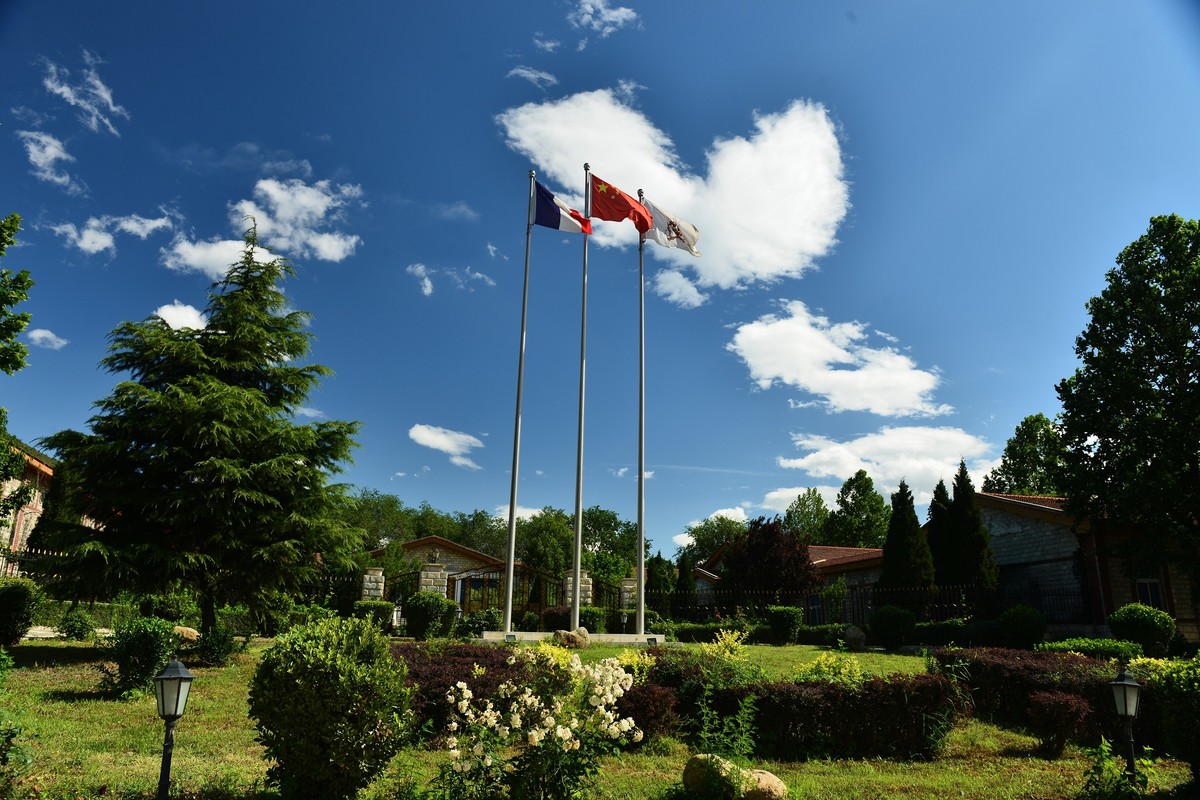 This label was first released in 2013 and is coming from a single parcel. This 2015 vintage is produced at a very small quantity of 4,000 bottles only. Cabernet Sauvignon is first pressed, and then blended with some bleeding Merlot to bring more color and body.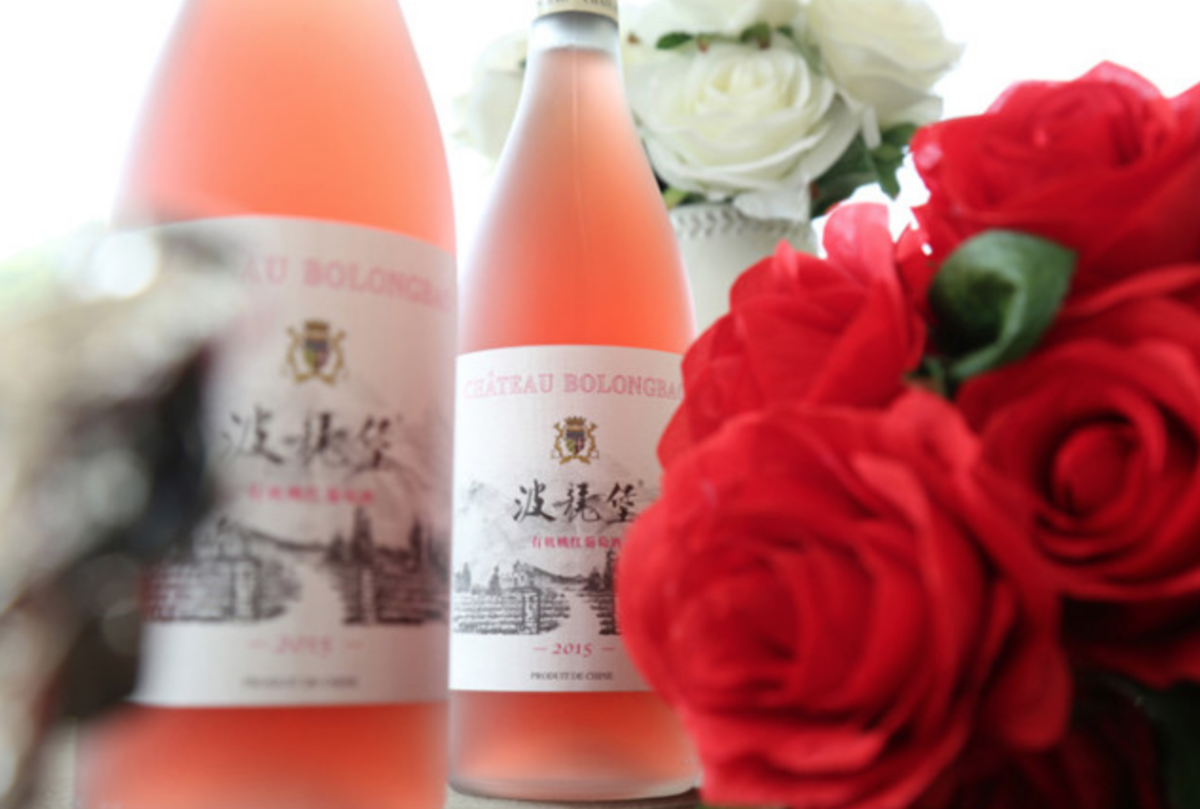 The wine shows a vibrant salmon color and very pleasant aromas of violets, orchids and red berries.
Suggested retail price : 138RMB
WeChat shop : 北京波龙堡葡萄酒业有限公司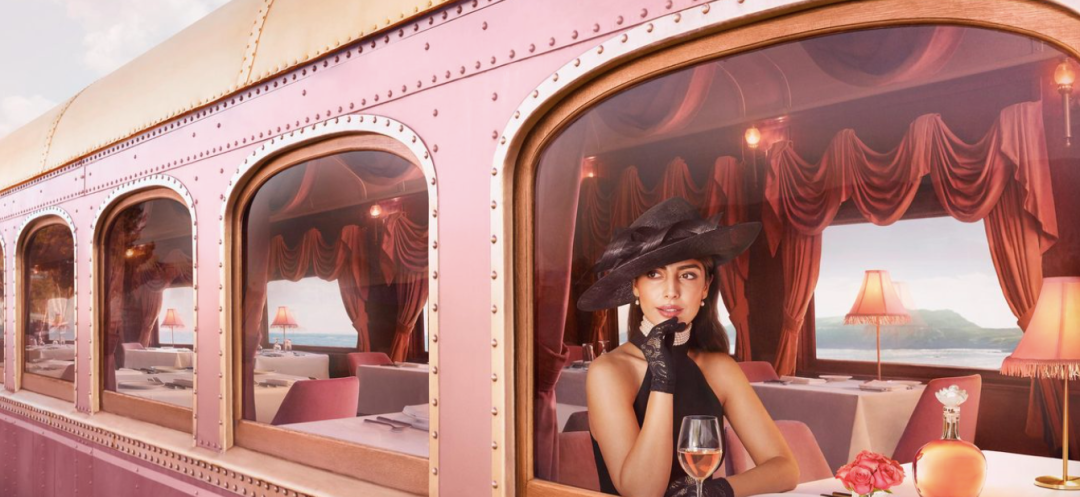 More than a beverage, rosé wine is often connected to a lifestyle of pleasure. Youthful and colorful marketing campaigns make it a trendy and increasingly popular wine style, from Provence to New York City.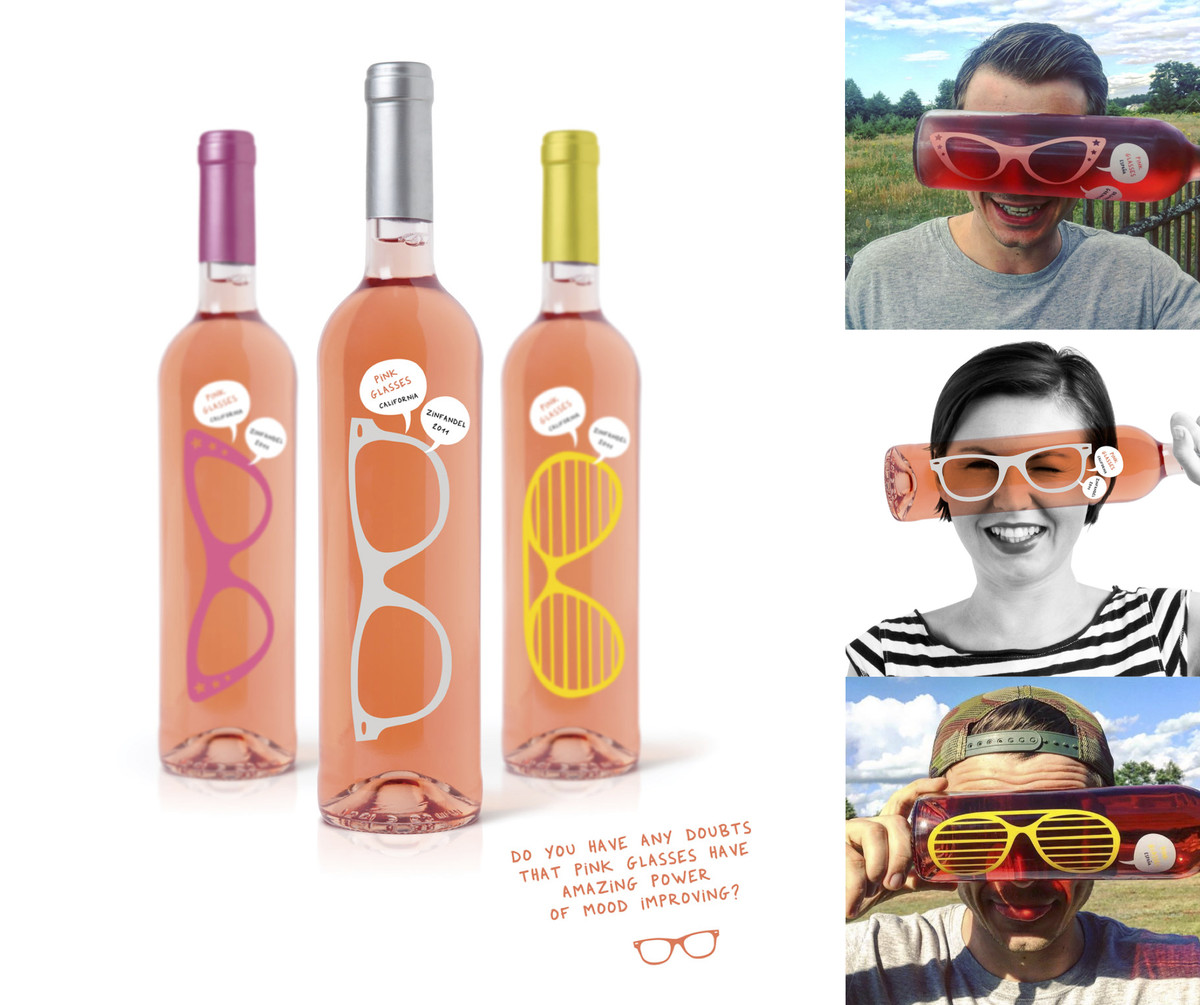 This could be an inspiration for Chinese wineries and distributors to develop and promote fun packaging to make the amazing rosé wines they produce more attractive to the local consumers !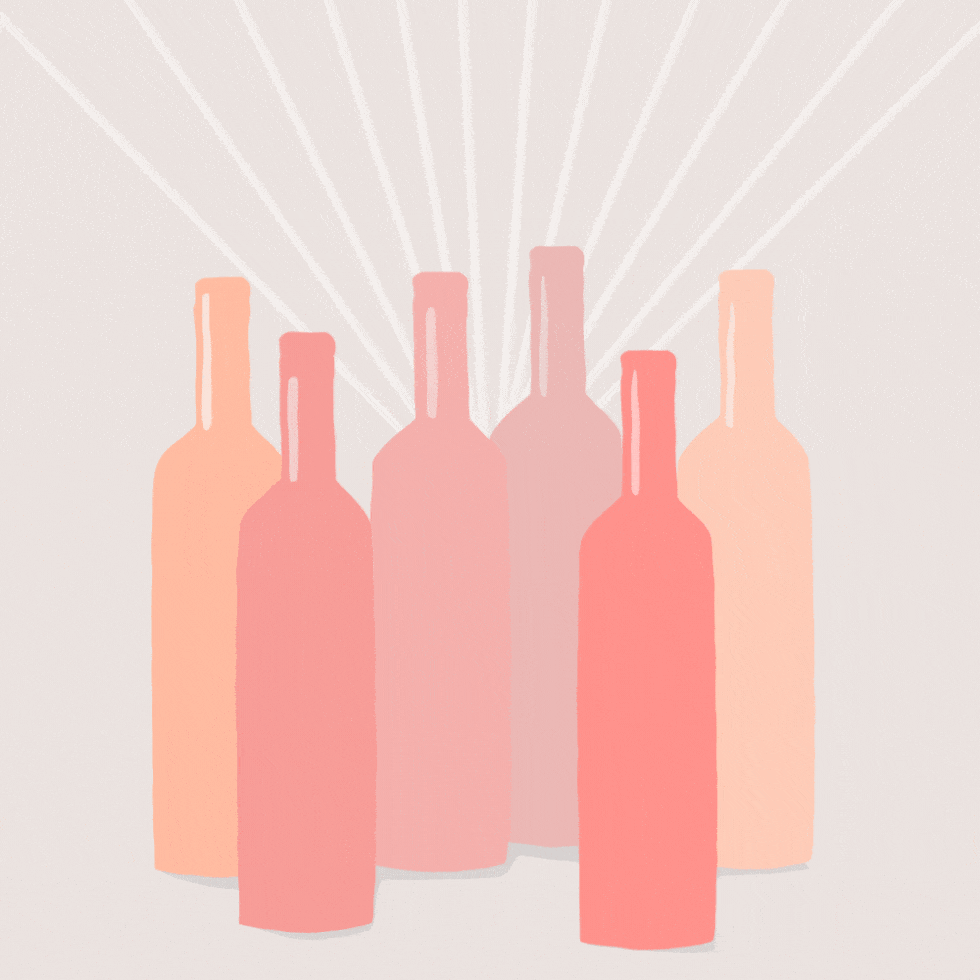 China too produces great rosé wines, you just have to dig a little further than your local convenience store. May this selection make you thirsty for Chinese rosé !

Founded in 2018 by Matthieu Ventelon, Hedonia is the first institution in China combining professional Wine and Etiquette expertise in the same training offer.
Find more information on our website : http://en.hedonia.cn