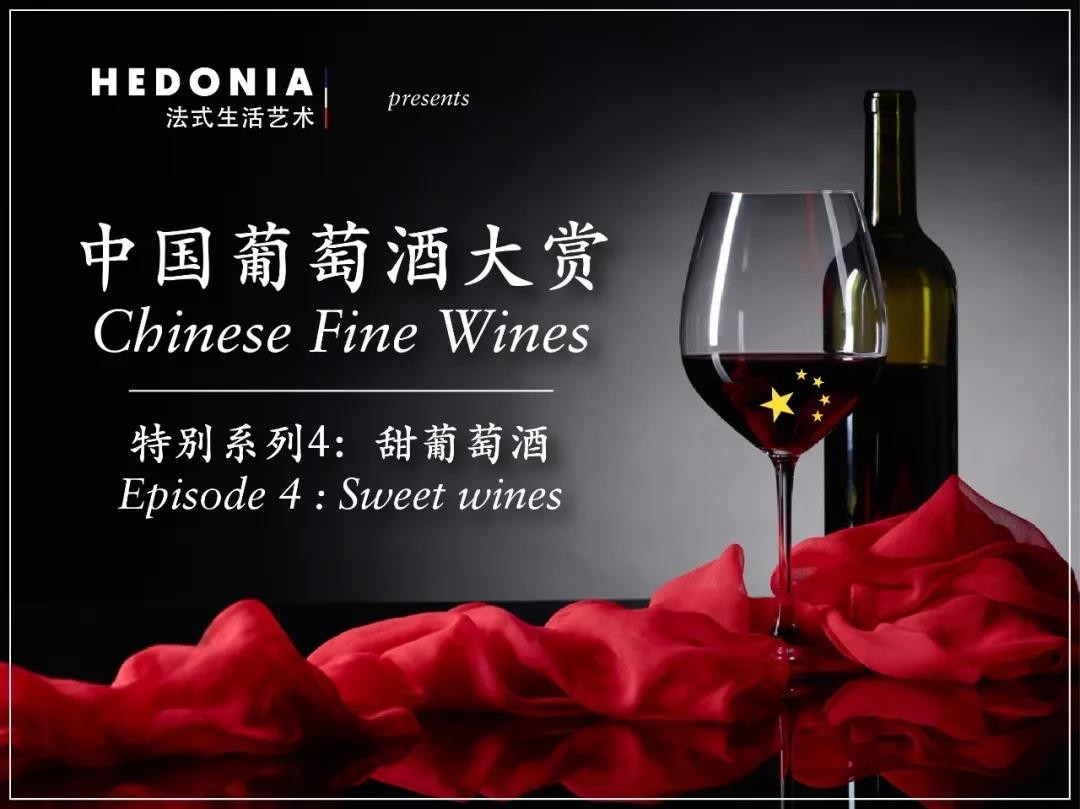 Warm greetings from cold Shanghai to all of you for this new year of the Rat. I am sure you would agree with me that in the light of the recent events, we could all use a glass or two !
After covering sparkling, white and red wines, it is now time to explore the sweet side of things. Where are Chinese sweet wines coming from and what are their stories ?
While being one of the most famous sweet wines, Sauternes sales in China have always struggled
Before we start, let's remember that sweet wines are an extremely small volume wine category in China. Researches are rare about this topic, thus you shall consider today's episode as a very precious one !
A word on sweet wine in China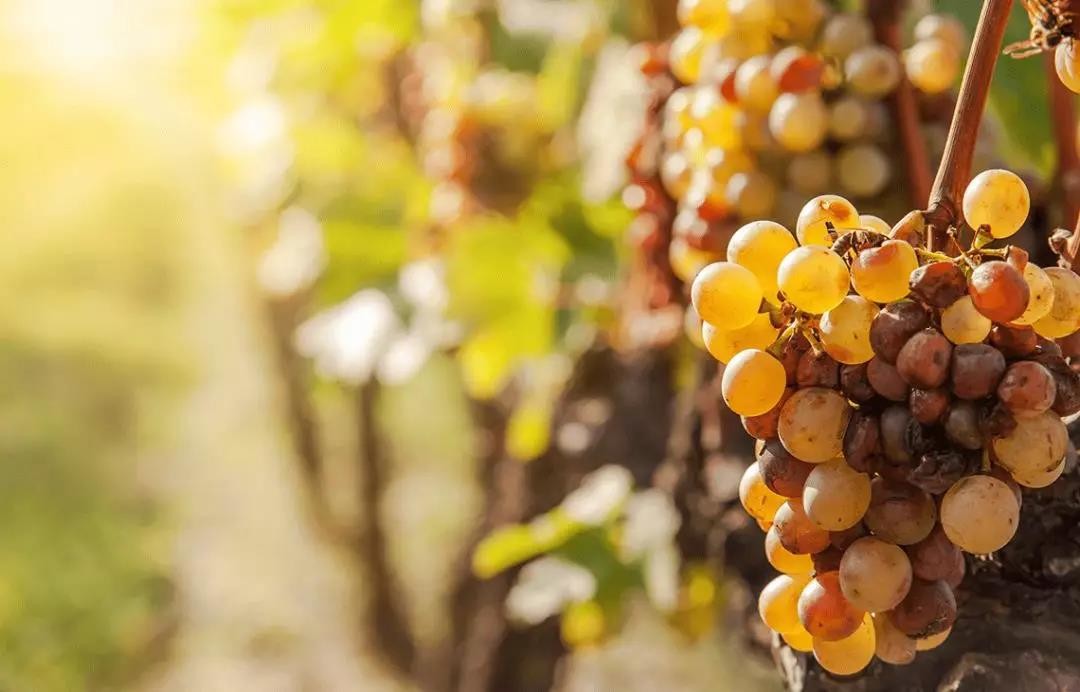 The longer the grapes stay on the vine, the sweeter they are
Sweet wines are made mostly using white grapes. In most cases, sweetness in wine comes from high levels of sugar in the grape at harvest time, which have not been completely converted by yeasts during fermentation.
Honey, flowers, quince, tropical fruits… sweet wine aromas are marvellous
A good quality sweet wine has to have a significant level of acidity to enable balance and harmony. Depending on the grape varieties used, these wines have strong aromas of ripe fruits, honey, flowers and more.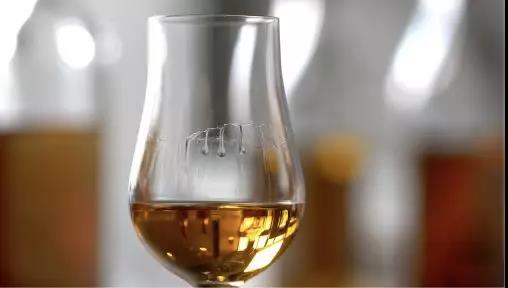 For today's selection, we chose four varieties which are grown in China to produce sweet wines, from light and fruity to rich and complex :
Welshriesling, the Eastern European dandy
 

Petit Manseng, the French seducer
 

Muscat, the Egyptian ancestor
 

Vidal, the French-Canadian great ice king
 
Welshriesling, the Eastern European dandy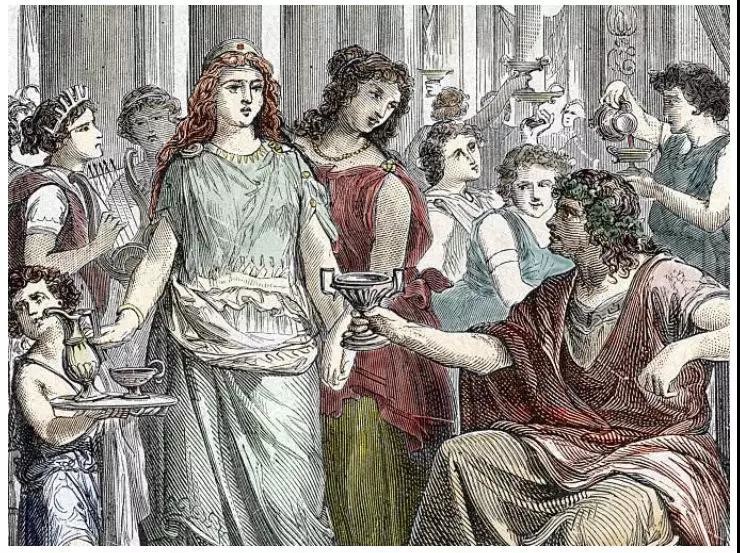 The Romans are believed to have brought Italian Riesling in Central Europe
The exact origin of this white grape variety has not yet been determined. You will find it under the name of Welschriesling inGerman speaking countries, meaning "Romanic Riesling", which suggests it was brought to Central Europe by the Romans. In some other countries, it is called Italian Riesling.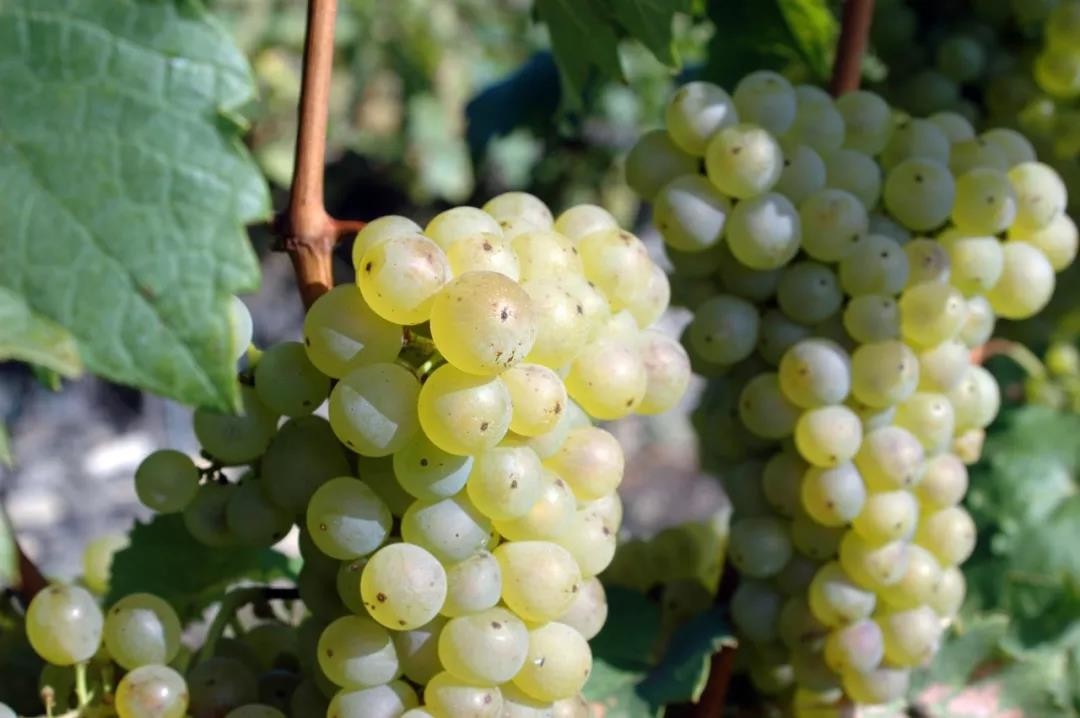 Today, it is mostly planted in central Europe. It is one of the most popular white grape varieties in Austria, Croatia, Hungary, Romania, Bulgaria, Czech Republic, Italy and more.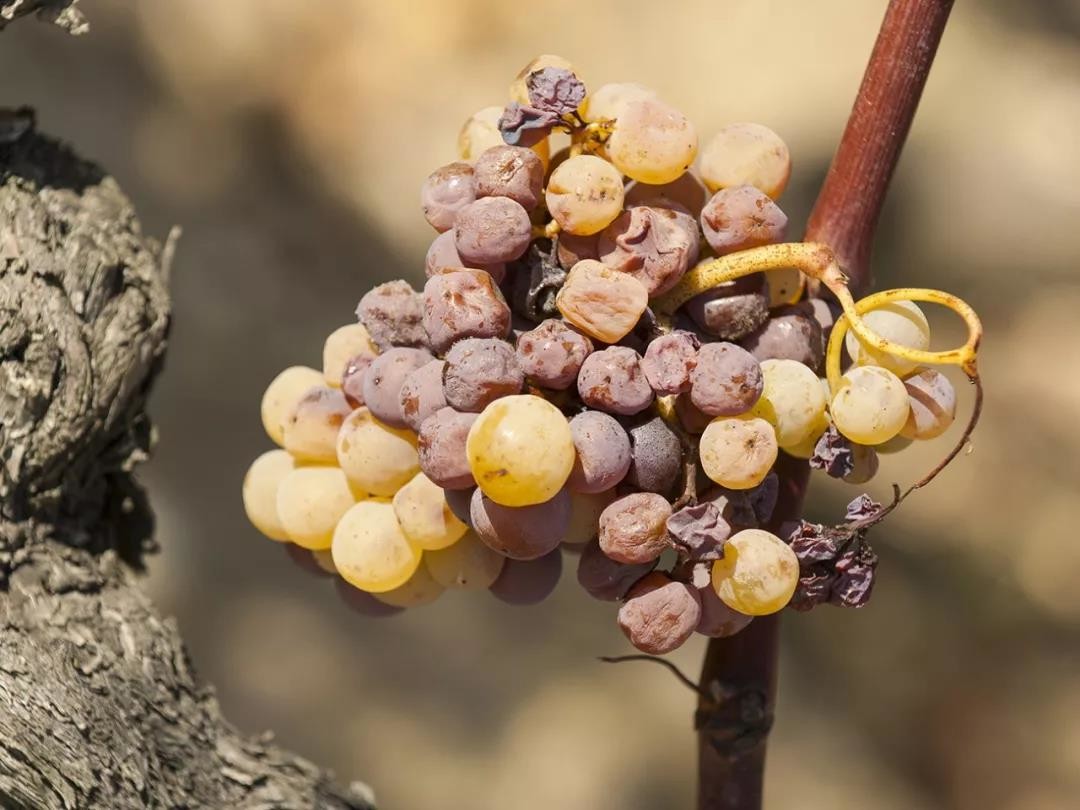 Noble rot is a kind of beneficial rot which dries up the grapes and concentrates sugar
It is a late-ripening grape variety which can reach high levels of sugar. As it is sensitive to noble rot, it is suitable for the production of fine sweet wines.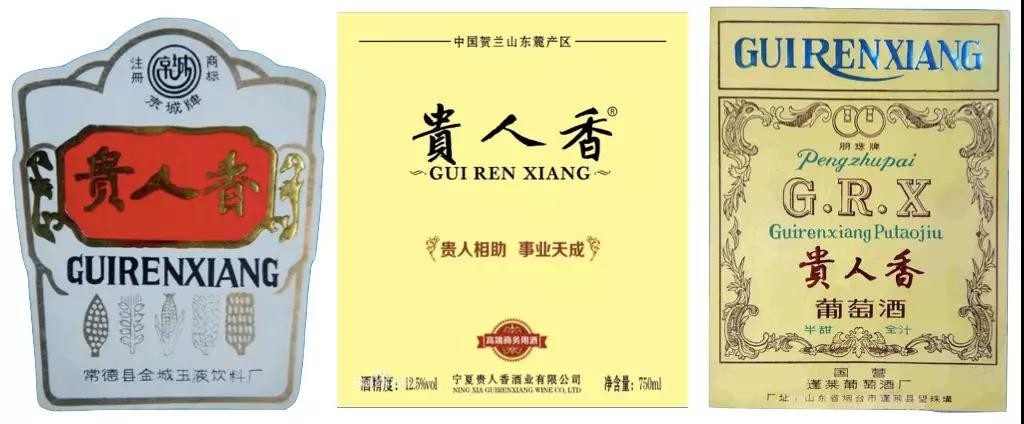 In China, Welschriesling translates into GuiRenXiang, meaning "Noble Fragrance". It was firstly planted in China in Shandong province by Changyu Winery as early as 1892, along with 123 other varieties.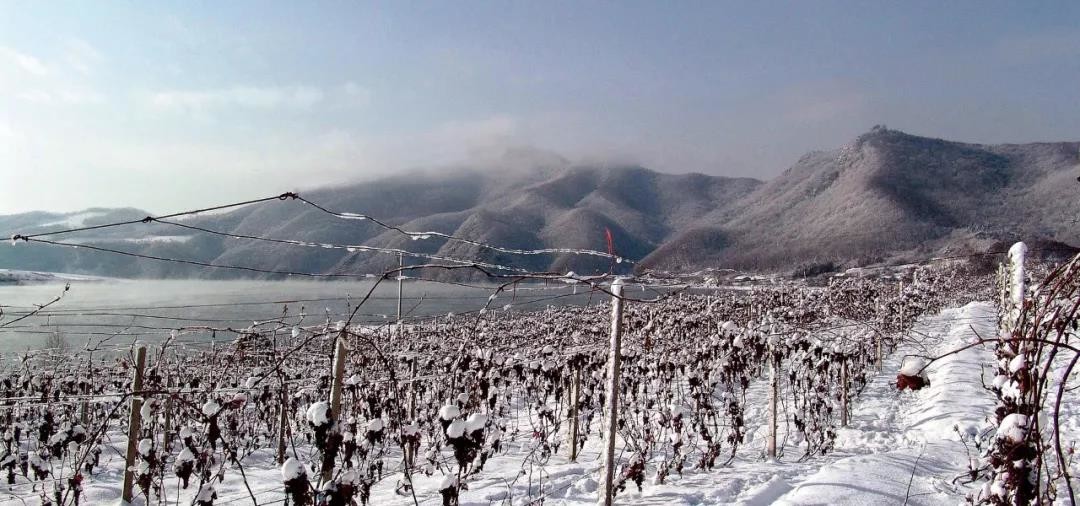 At the beginning, they were using numbers to name the grape varieties, according to the order of introduction, which was easy to be confused. So they invited scholars and poets from Jiangsu and Zhejiang to drink wine and name the grapes accordingly !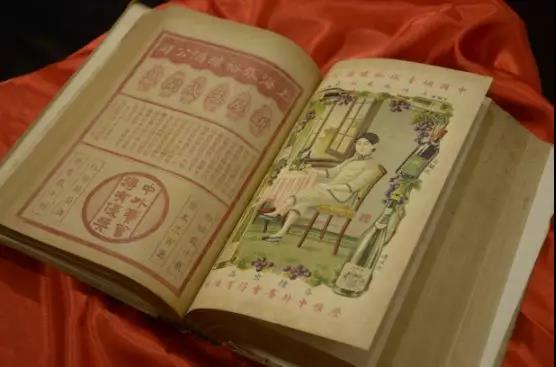 Changyu Wine Company's advertising posters
After a decline period, it was re-introduced in 1982 from Europe, and is today widely grown in Shandong (Qingdao and Yantai being the most productive), Hebei, Shaanxi, Tianjin, Beijing, Gansu and Ningxia.

Vineyards in Penglai, Shandong
China is now the 5th producer of Welschriesling wine in the world with 29.3 million of bottles per year. Chinese wines made with GuiRenXiang are dry, semi-dry and sweet white wines.

Petit Manseng, the Frenchseducer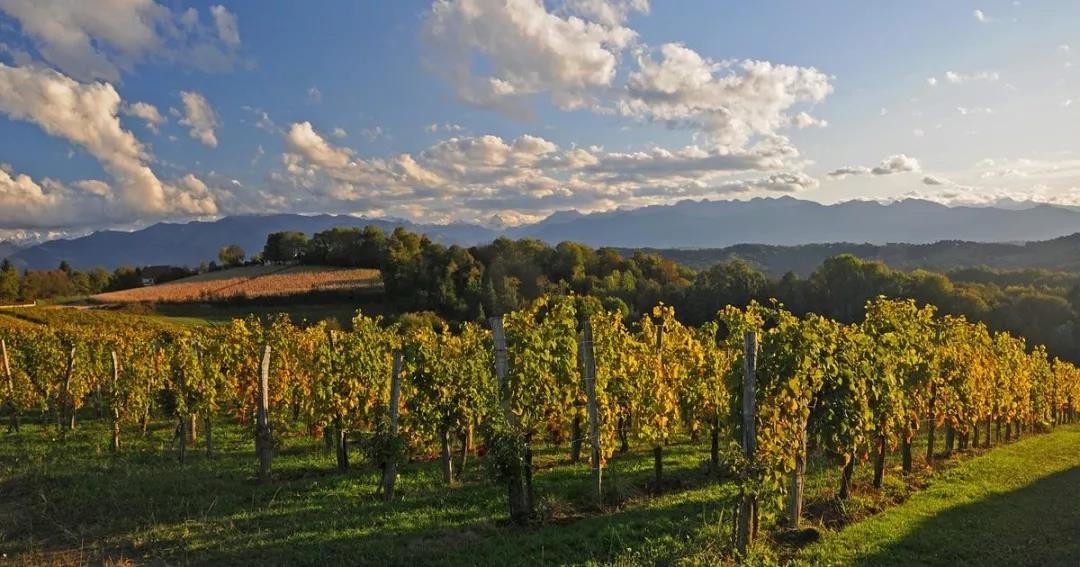 Jurançon, the birthplace of Petit Manseng, at the foothills of the Pyrénées
Petit Manseng is a French grape originating from Southwest of France. It settled in Béarn as early as 16th Century, where it is highly valued since. Nowadays, it is grown in five AOC/IGP : Béarn, Côtes-de-Gascogne, Pacherenc du Vic-Bilh, Tursan and Jurançon, the most famous of the five.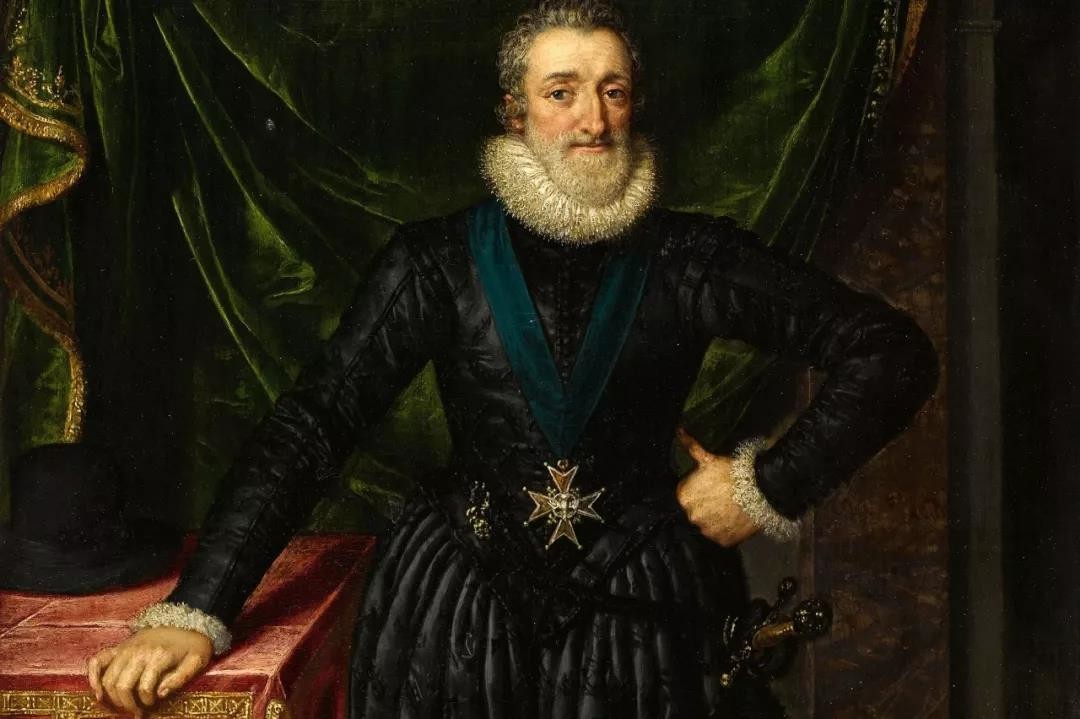 Henry IV of France, King and wine lover
Petit Manseng is noted as the only wine used to baptize a king of France. Henry IV (1553-1610), famous King of France and wine lover, dipped his lips in a glass of Jurançon when he got baptized as a child.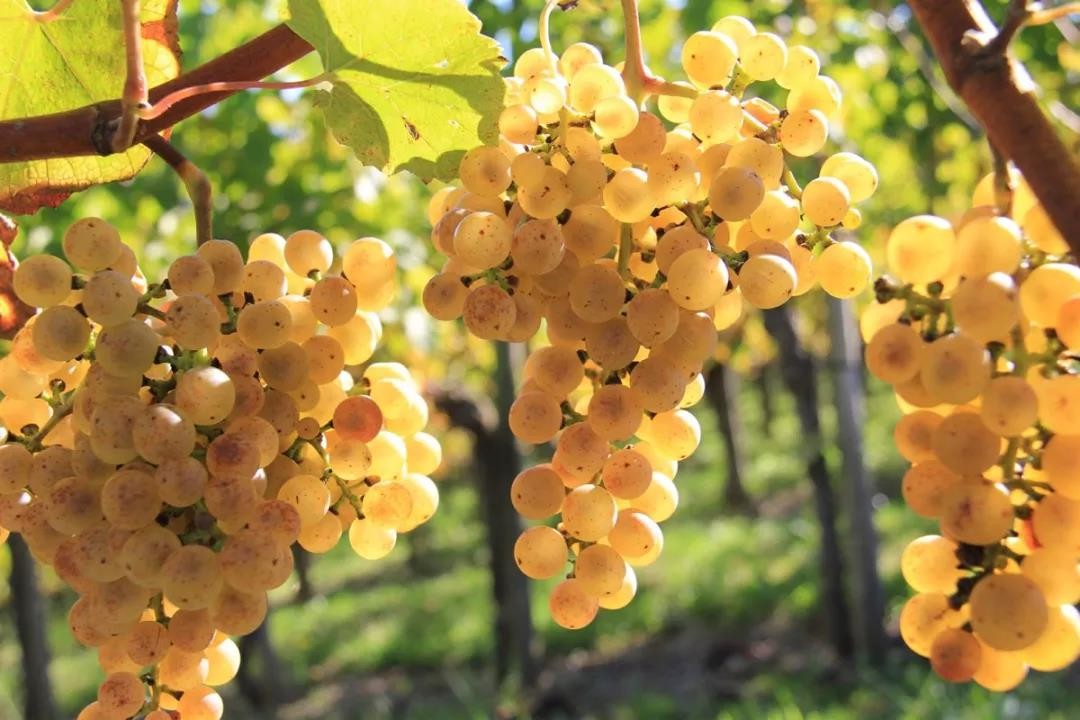 The name Petit Manseng is derived from its small, thick skin berries. It produces high-quality and fragrant wines in both dry and sweet styles. The grape is often left on the vine till December to produce a late harvest dessert wine.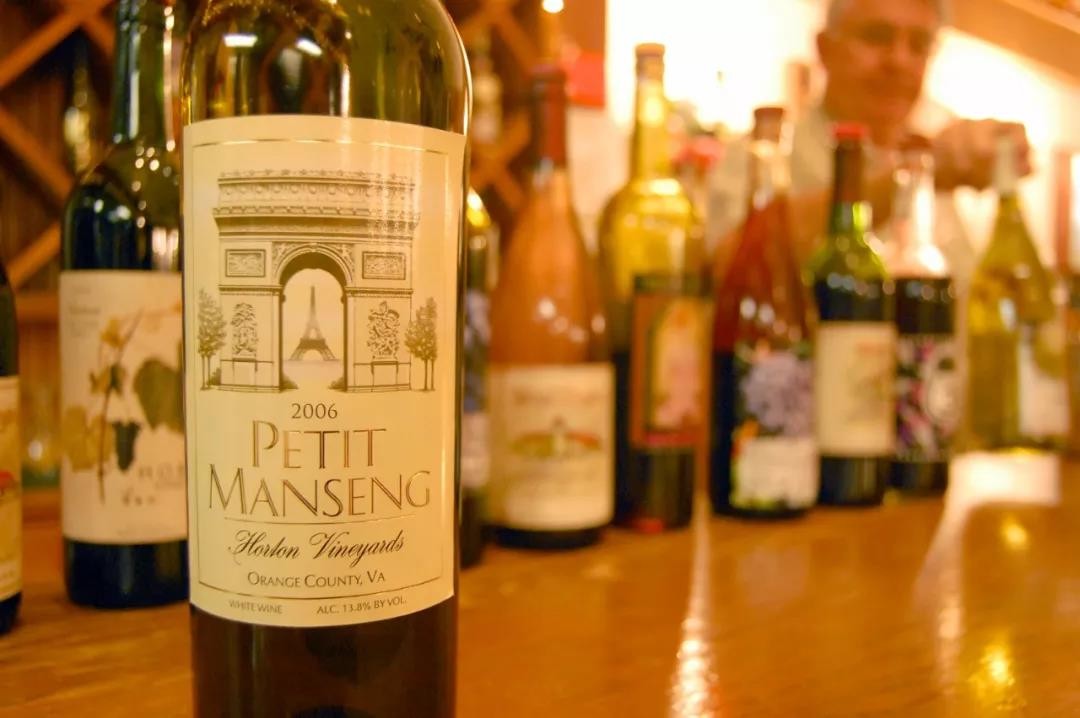 Petit Manseng wines are also produced in the New World, here in Virginia, USA
In China, Petit Manseng is rather new. It was first introduced by Sino-French Demonstration Winery in 2001. After that, it has been planted in Shandong, Hebei, Ningxia and Xinjiang. It has gradually become a domestic sweet wine with great potential.

Created in 2007, the "Colombin Cup Yantai Inernational Wine Competition", got rebranded as "China Fine Wine Challenge" in 2013. In 2019, they launched a category dedicated to locally grown grapes and picked Petit Manseng for the first round, proof of its popularity in China. Out of 13 wines, 8 got awarded with Gold !
Muscat, the Egyptian ancestor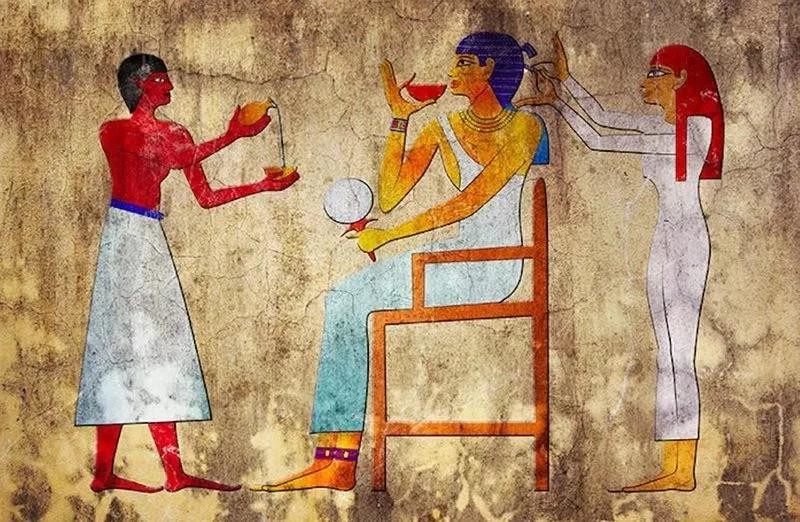 The Muscat grape family gathers over 200 varieties belonging to the Vitis Vinifera species. The origins of Muscat grapes trace back to the ancient Egyptians and Persians of early antiquity (-3000 to -1000 BC). The Phoenicians later carried them when colonizing Greece, Sicily and Italy. The Romans finally spread Muscat over the Mediterranean area and the rest of Europe.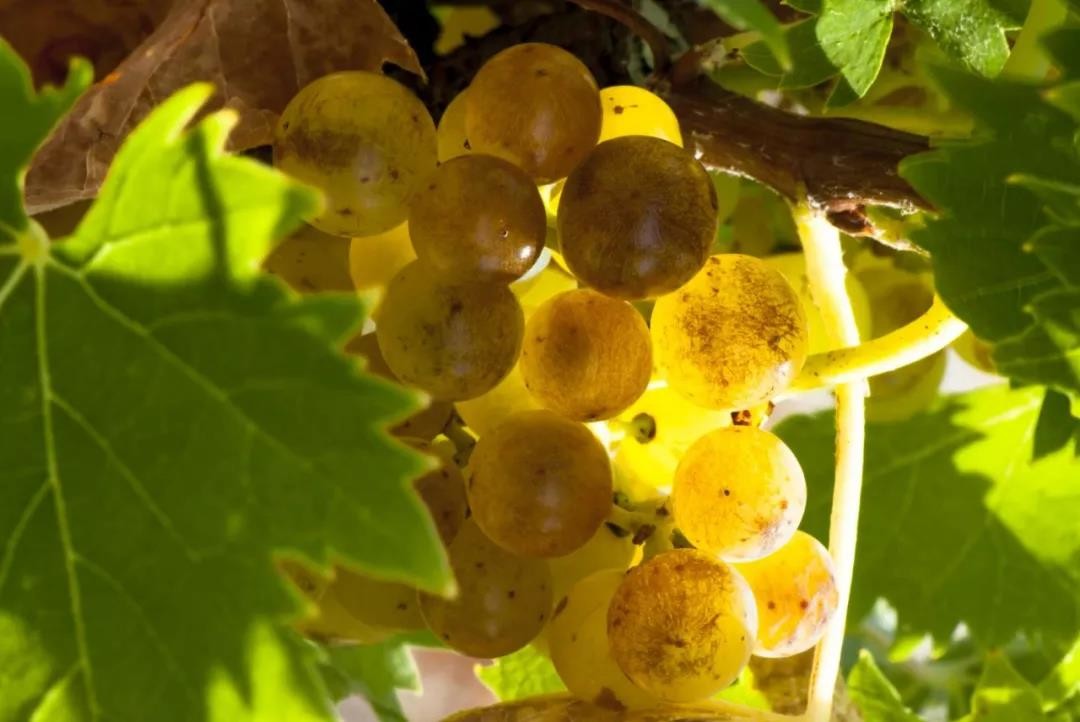 Muscat blanc à petits grains is the most notable among the Muscat family. It is one of the few grapes which produces wine that actually tastes like the grape itself. It contains high levels of sugar and is often used to produce half-dry sparkling wines, sweet fortified wines and other dessert wines.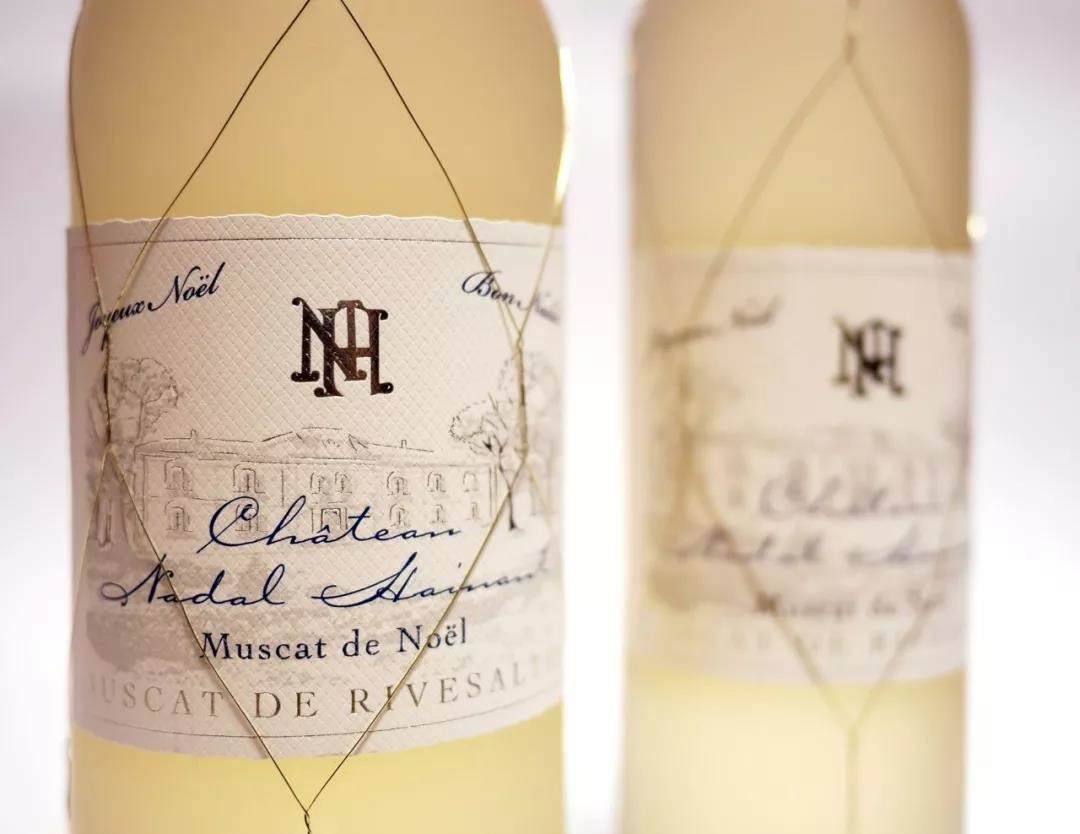 Muscat de Rivesaltes is a famous fortified wine (or Vin Doux Naturel) from France
In China, Muscat is rare and accounts for less than 1,000 hectares. It is not sure when it was first introduced here.

Vidal, the French-Canadian great ice king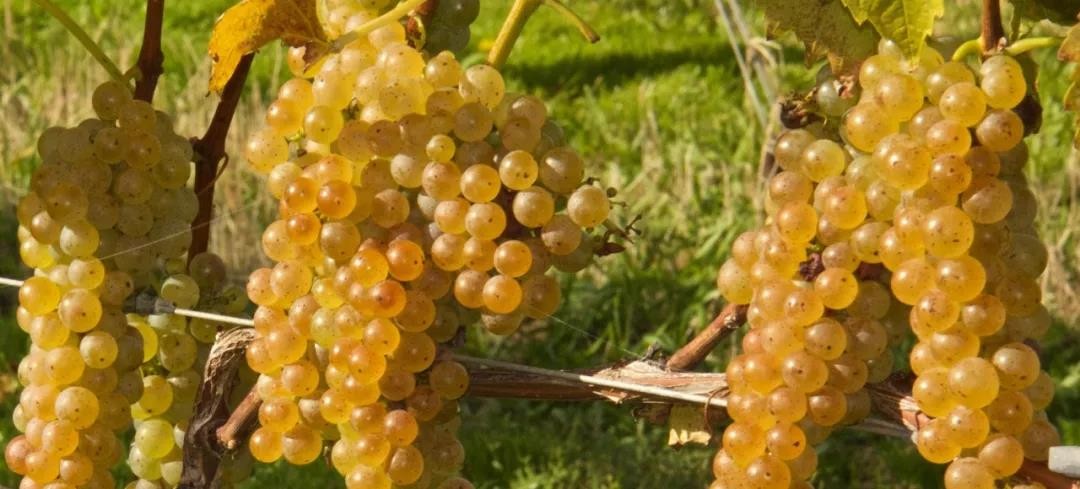 Vidal blanc is a hybrid grape created in the 1930's by French grape breeder Jean-Louis Vidal (1880-1976) as a potential variety to be used in cognac production in the maritime climate and cold winters of western France.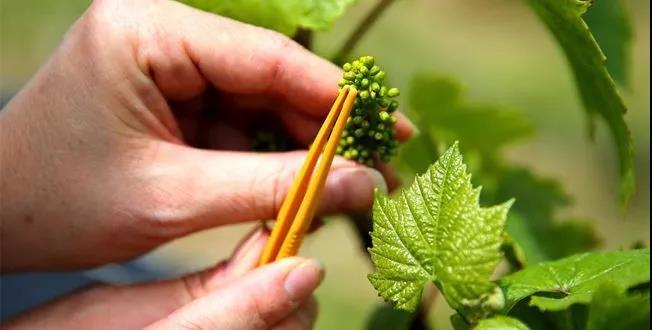 Hybridization happens when you pollinate one plant species with the flower of another one
It is a crossing between Ugni blanc and Rayon d'Or, another hybrid grape. Although the variety was created in France, today it is no longer used there.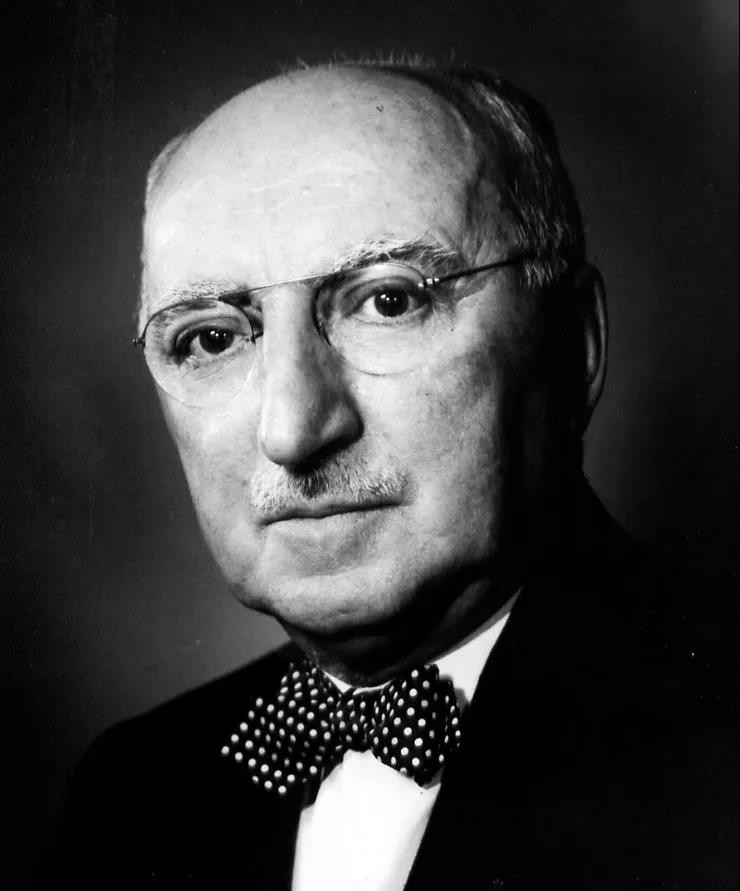 Adhémarde Chaunac, winemaster and chemist
In the late 1940's, the grape was brought to Canada by French oenologist Adhémar de Chaunac, to see which grapes could grow well in the Canadian climate. De Chaunac experimented with late harvest and leaving the grapes on the vines well into the winter.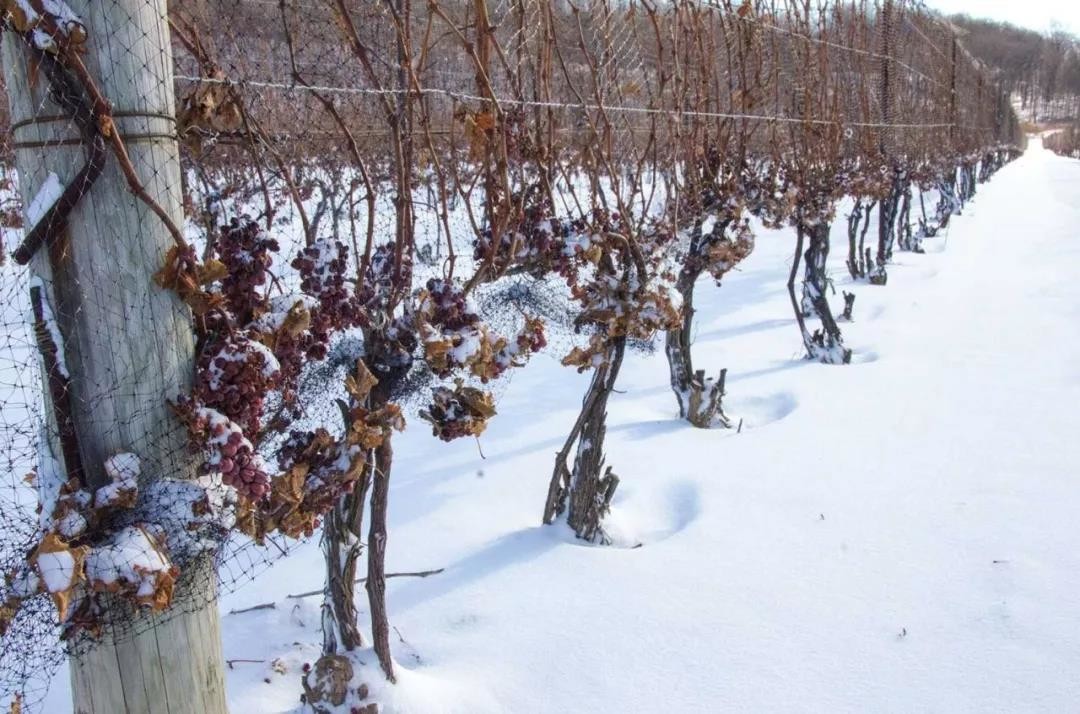 Frozen Vidal grapes in Canada
The grapes would thus be picked frozen when the amount of water in the grape is low and the sugar levels are concentrated. This is what we call today "ice wine", one of the purest forms of sweet wines.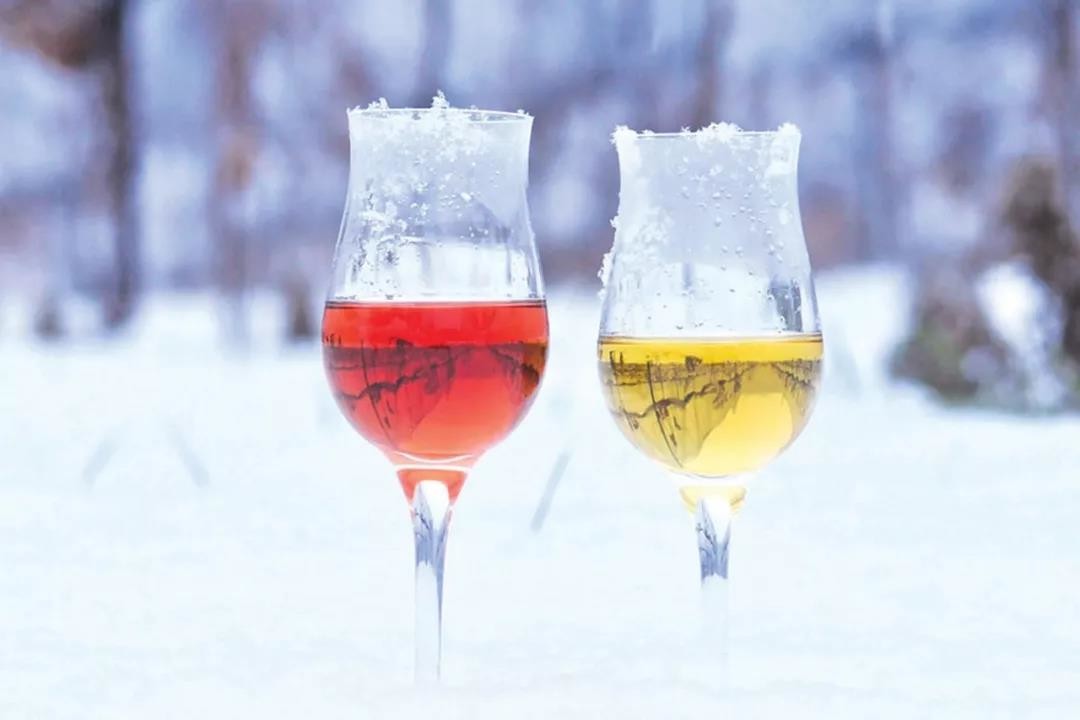 These wines can have an elegant bouquet of honey, wild flowers, stone fruits, peach syrup and enough acidity to provide a delicate balance. Because they are so crisp and bright, these wines are better to be enjoyed in their youth.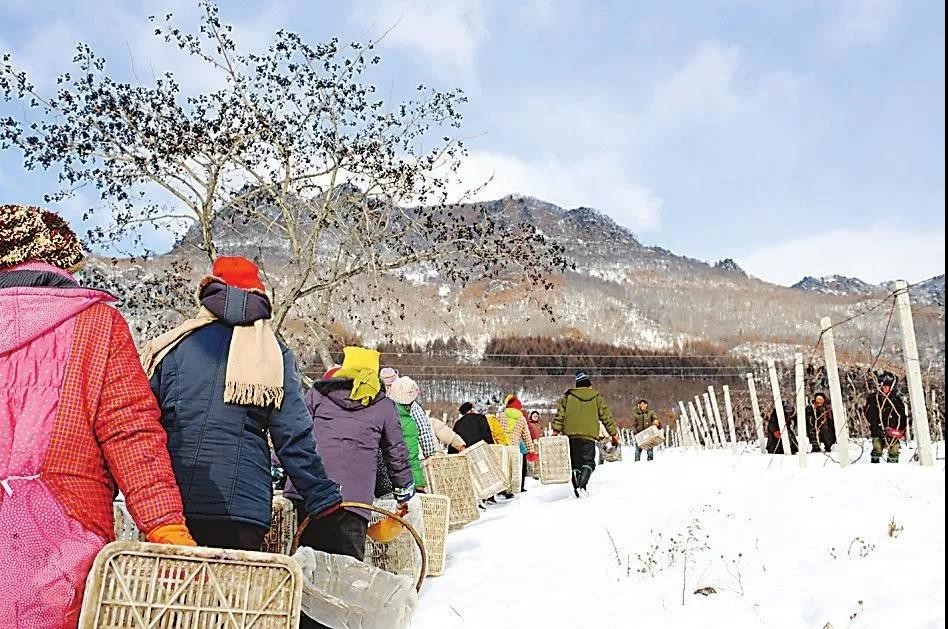 It's time to get out in the cold to harvest frozen grapes in Jilin !
Ice wine shows a certain popularity in China. It is estimated that, currently, China produces about 4 million bottles per year. It is mostly produced in the Northeast (Heilongjiang, Liaoning, Jilin), Northwest (Gansu Qilian Mountain in Gaotai, Xinjiang Yili) and Southwest (Yunnan Meri Snow Mountain's Lancang River Valley).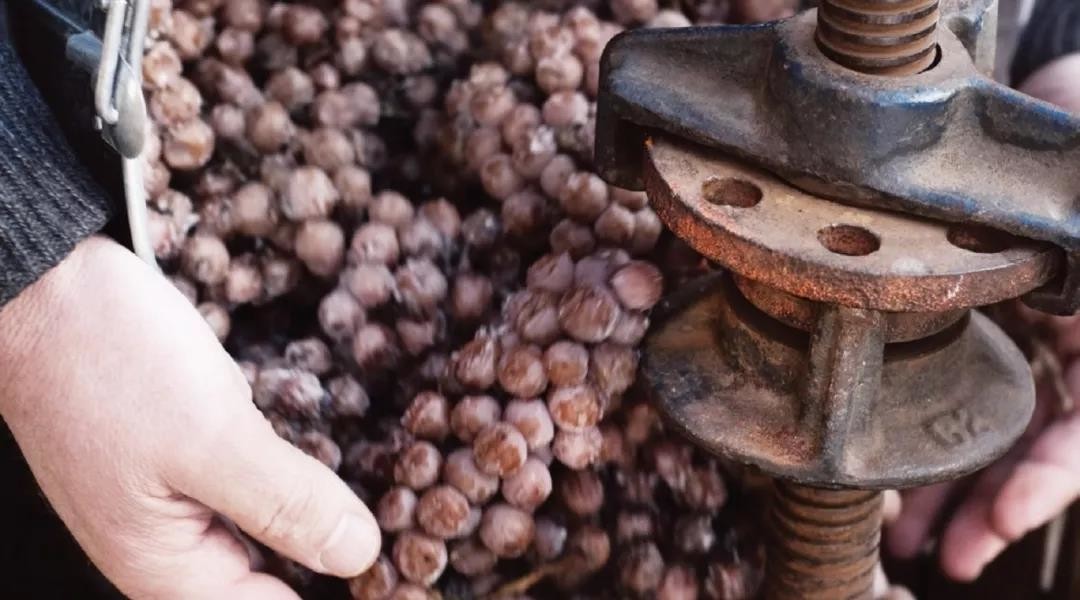 The first winery to start making ice wine in China was Tonghua Winery (Jilin province), founded in 1934. Today, some Chinese ice wines regularly receives awards at prestigious international wine competitions such as Decanter Asia Wine Awards,International Wine Challenge China and Concours Mondial de Bruxelles.
Lionel's favorite Chinese sweet wines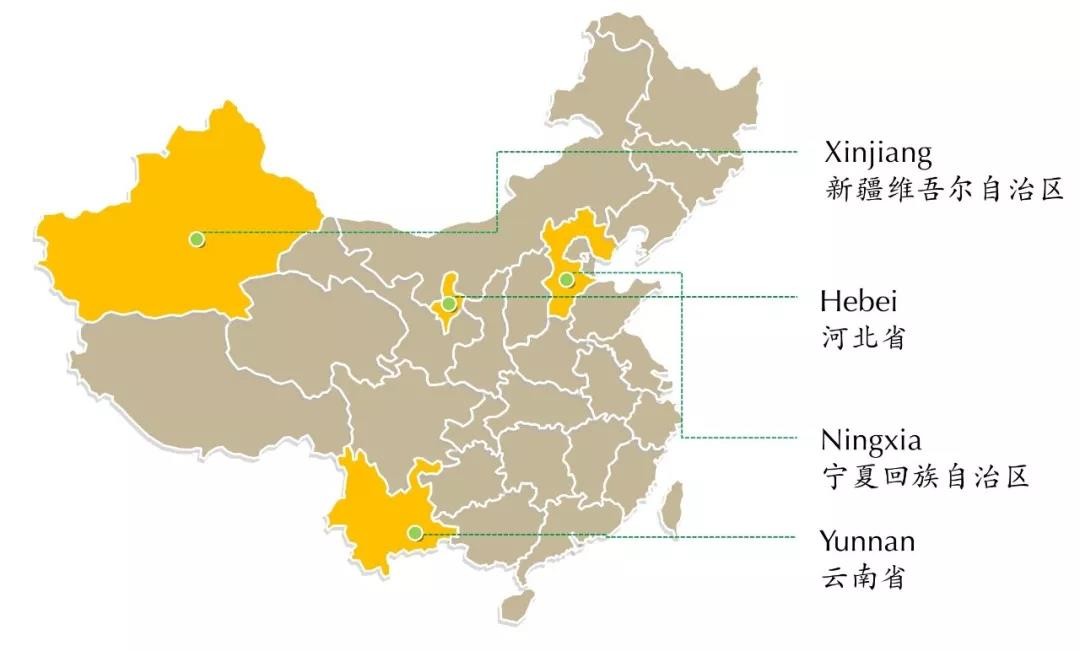 Our wine expert Lionel selected four domestic sweet wines from four different regions across China, made from four different grape varieties. Let's enjoy the ride !

The Wens, Galaxy Peacock, Helan Mountain East, Ningxia, 2016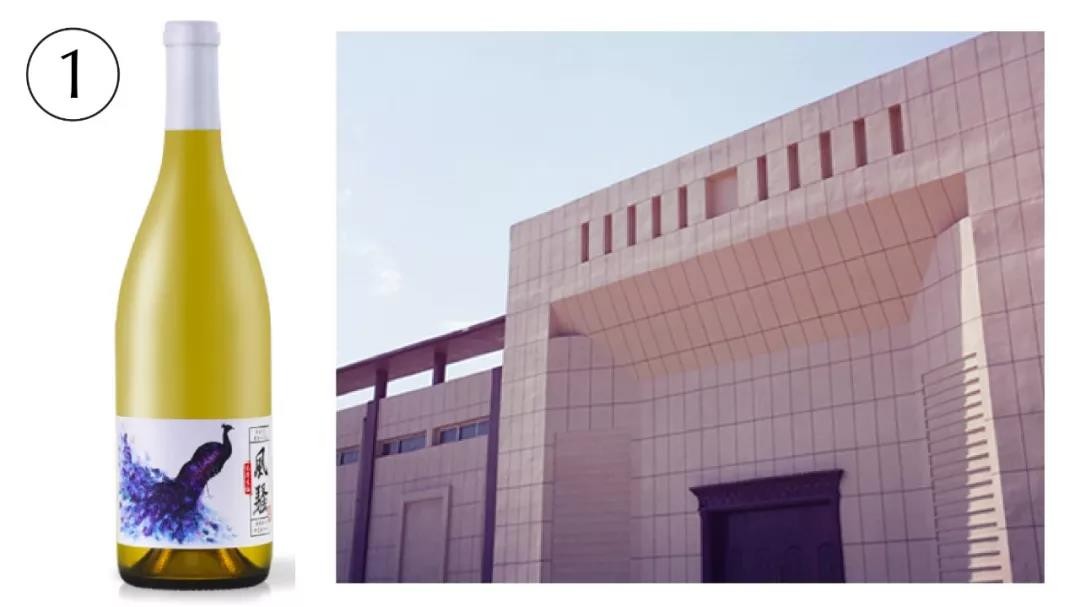 I first met Niko Wen, the winery's owner, during a wine exhibition in Shanghai in 2014. Former investment banker, he is the second-generation owner of The Wens Winery. His father, a local banker, started the project in 2011 as he was selling grapes to Changyu. When Niko came back from the US, they started to make wines under their own brand.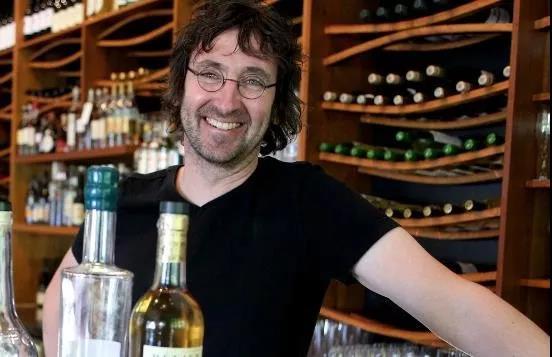 Mike Gadd, consultant winemaker at The Wens winery
This is one of the biggest wineries in Ningxia with 180 ha of vines and more than half a million bottles produced per year. A parcel a 13 ha is dedicated to experiment on local grape varieties such as BeiMeiBeiHong, a collaboration project with Ningxia Academy of Agricultural Sciences.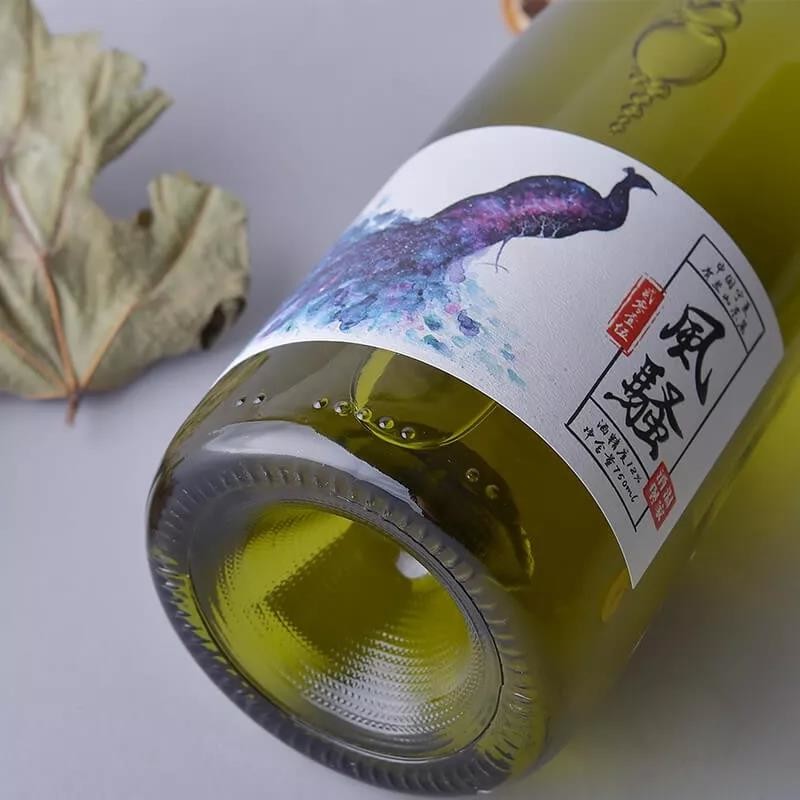 Galaxy Peacock Welschriesling is an easy and approachable wine and a very solid value for money wine. Half-dry in style, it pleasantly surprised me when I had it for dinner in a Hunan restaurant with Niko. The food pairing was quite successful !
Suggested retail price : 168RMB
Official JD shop : 宁夏贺兰山东麓青铜峡产区官方旗舰店
Domaine Franco-Chinois, Petit Manseng, Huailai, Hebei, 2014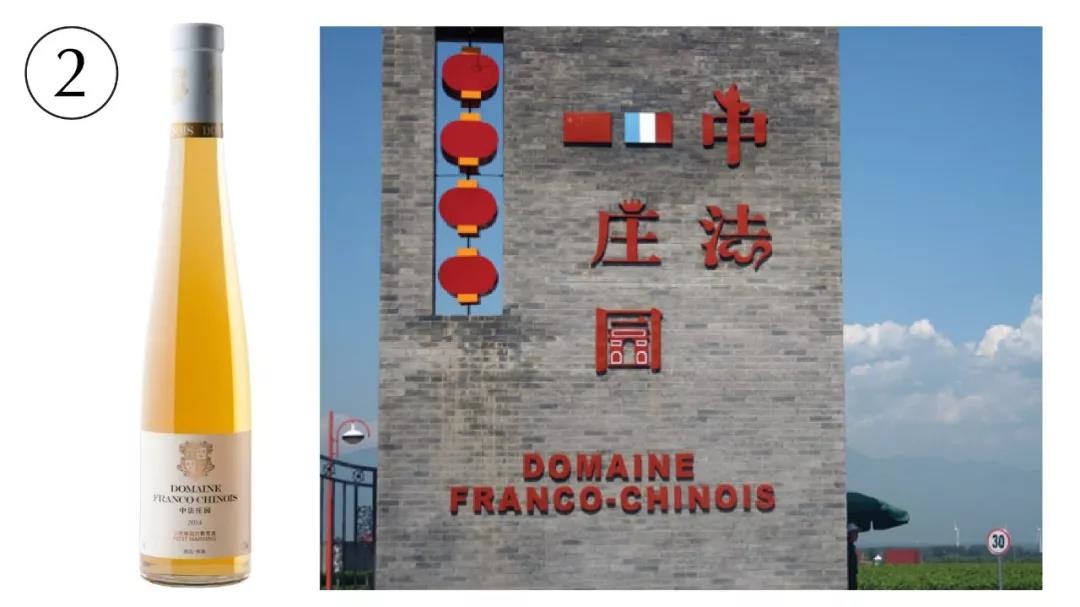 Domaine Franco-Chinois (DFC) wines are all about dedication and hard-work. Zhang Desheng, who is the winemaker there since the start of the project in the late 1990's, oversees all the winemaking processes. Each wine is carefully crafted and aged, and takes about 6 years to release on the market, after harvest.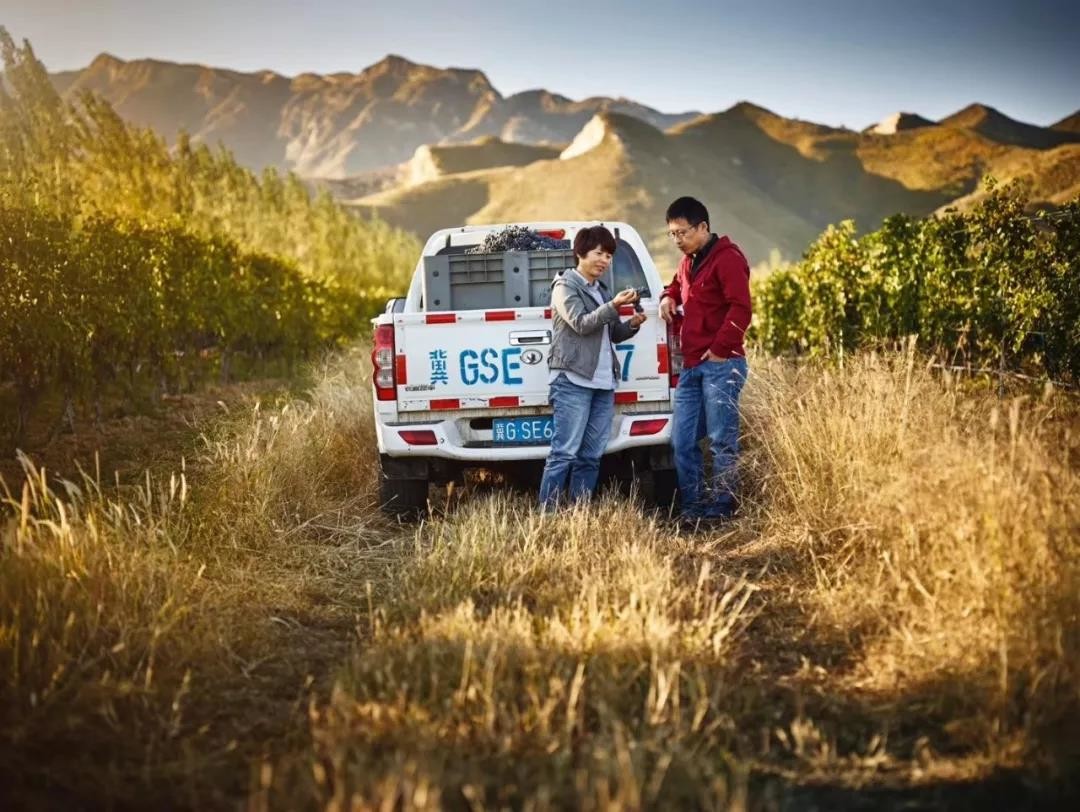 Domaine Franco-Chinois winemaker Zhao Desheng (right) with his colleague Zhang Hui
When you taste this late harvest wine, you will find an outstanding balance and harmony between the pungent fruit aromas, the sweetness and most importantly the acidity.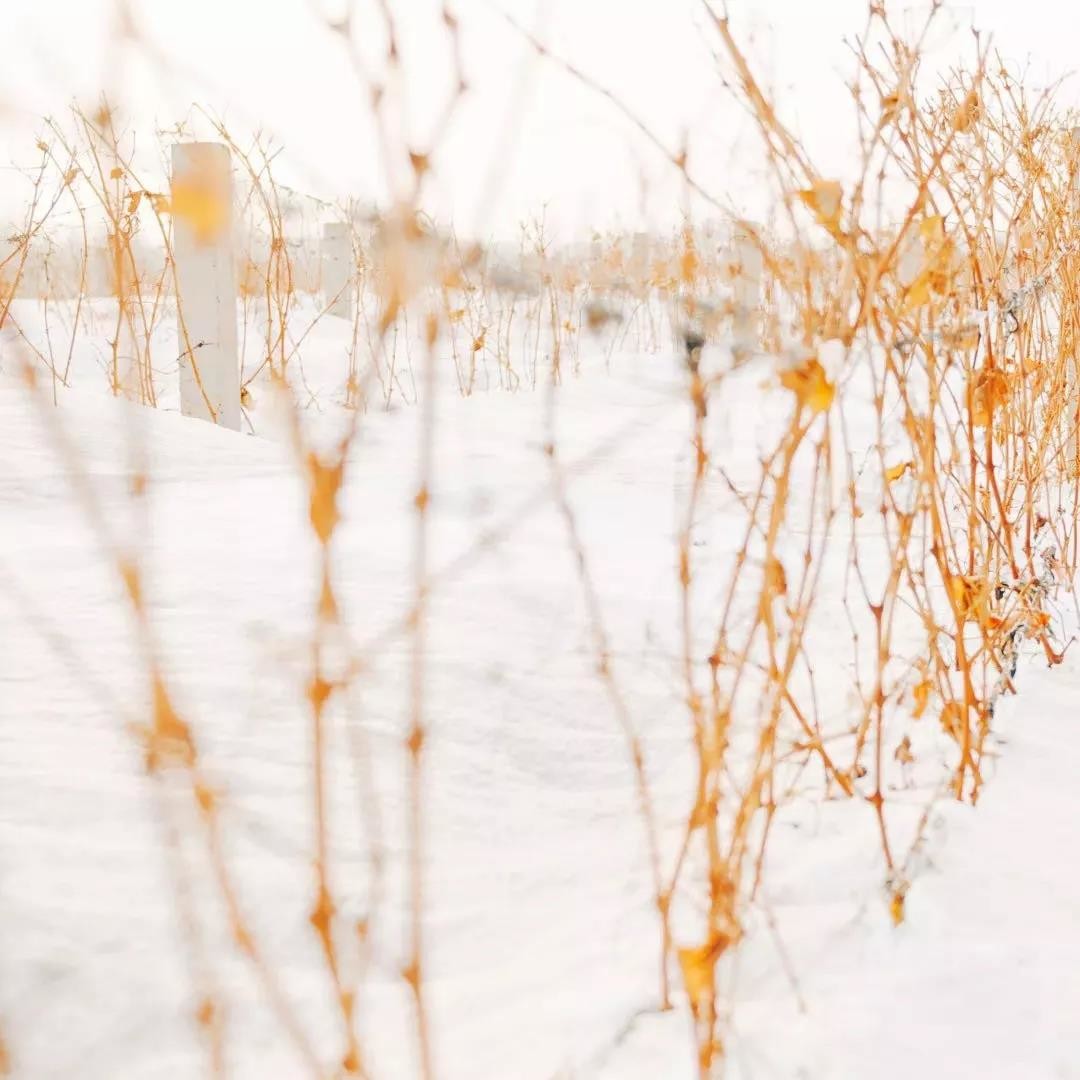 Domaine Franco-Chinois vines in the winter
The wine is made using grapes from the oldest vines of Petit Manseng planted in China. Planted on the winery's property, the surface of the parcel is only 0.2 ha, out of a total of 23 ha. As you can imagine, yields are low, which helps to justify the premium price - and the premium quality.
Suggested retail price : 500RMB
Where to buy : Contact us
PuchangVineyard, Clovine (Sweet Muscat), Turpan Valley, Xinjiang, 2015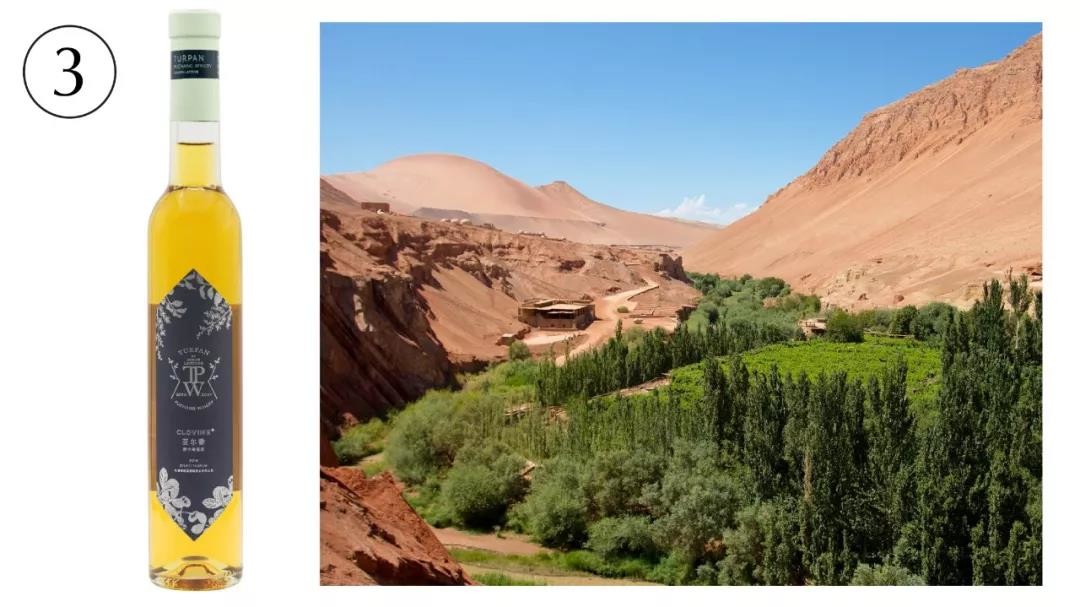 Puchang is a small winery of 67 ha and is a family owned business. Mr. K.K. Cheung, his wife and their three daughters are running the estate. The winemaking team is composed of an Italo-French duo, Loris Tartaglia and William Thomas.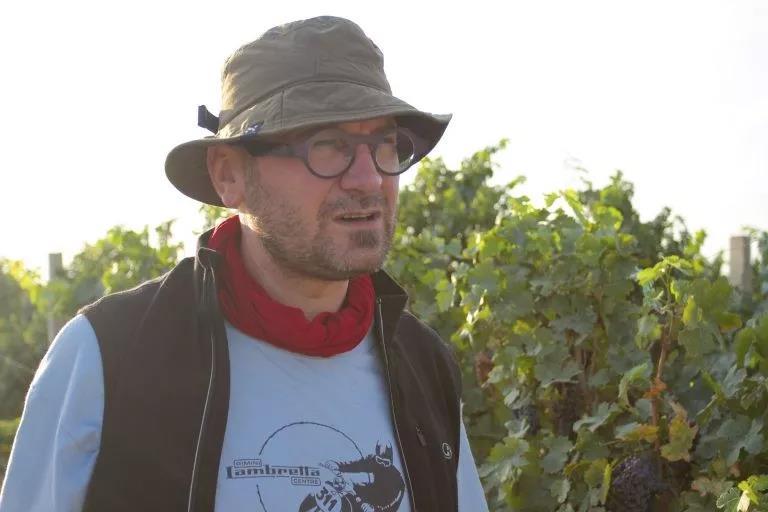 Loris Tartaglia, winemaker at Puchang Vineyard
They are doing a marvelous and challenging work, using native Chinese and Georgian grapes, while managing to make the best out of this fabulous soil, which is Turpan Valley.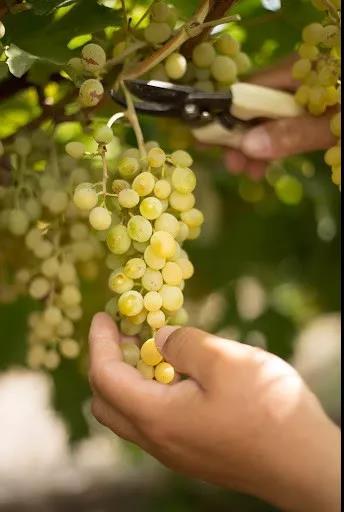 Puchang Muscat Clovine is a sweet wine first made in 2014. The grape used is a clone of Muscat, a hybrid between Muscat and anon-Vitis Vinfera grape. There is only less than a hectare of it. The yearly production is around 1000L liters (5*225L barrels) !

The winemaking team decided to make a sweet wine out of it due to its very strong aromatic character with typical notes of exotic fruits. Harvest is done at the beginning of August, after which the grapes are dried under the sun for around one week. This process concentrates the sugar by water evaporation.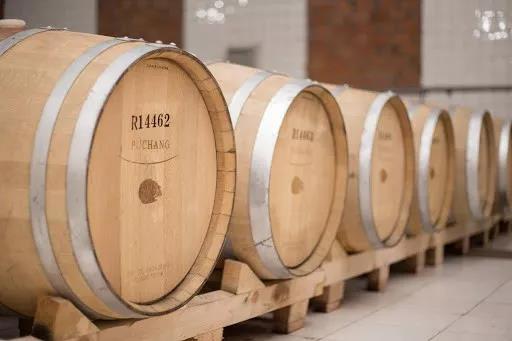 After gentle pressing, the must gets into new Italian oak barrels for fermentation. Fermentation is slow due to the high sugar level. The wine stays 2 more years in barrels for a total of 3 years aging. Finally, the wine is bottled in 375ml bottles and aged one more year before market release. With 4 years of aging in total, we will soon see the 2016 vintage out on the market. But right now, let's enjoy the 2015 one, exceptional by all means.
Suggested retail price : 600RMB
WeChat official account : 蒲昌酒业
LapuValley Winery, D1957 60th Anniversary Edition, Lapu Valley, Yunnan,2014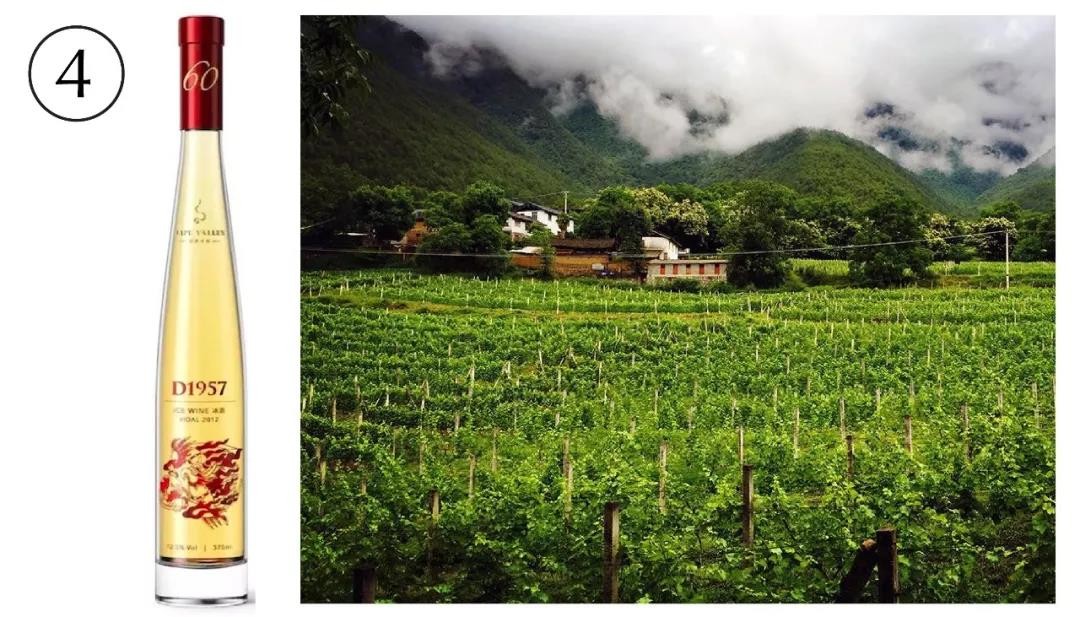 Lapu Valley Winery is located on the Qinghai Tibetan plateau, Northwest of Yunnan Province at 2,000 meters of altitude. This unique terroir is watered by three rivers, Jinsha River, Lancang River and Nujiang River hinterland, which gathers the cultures of many ethnic minorities and is also known as the heart of Shangri La.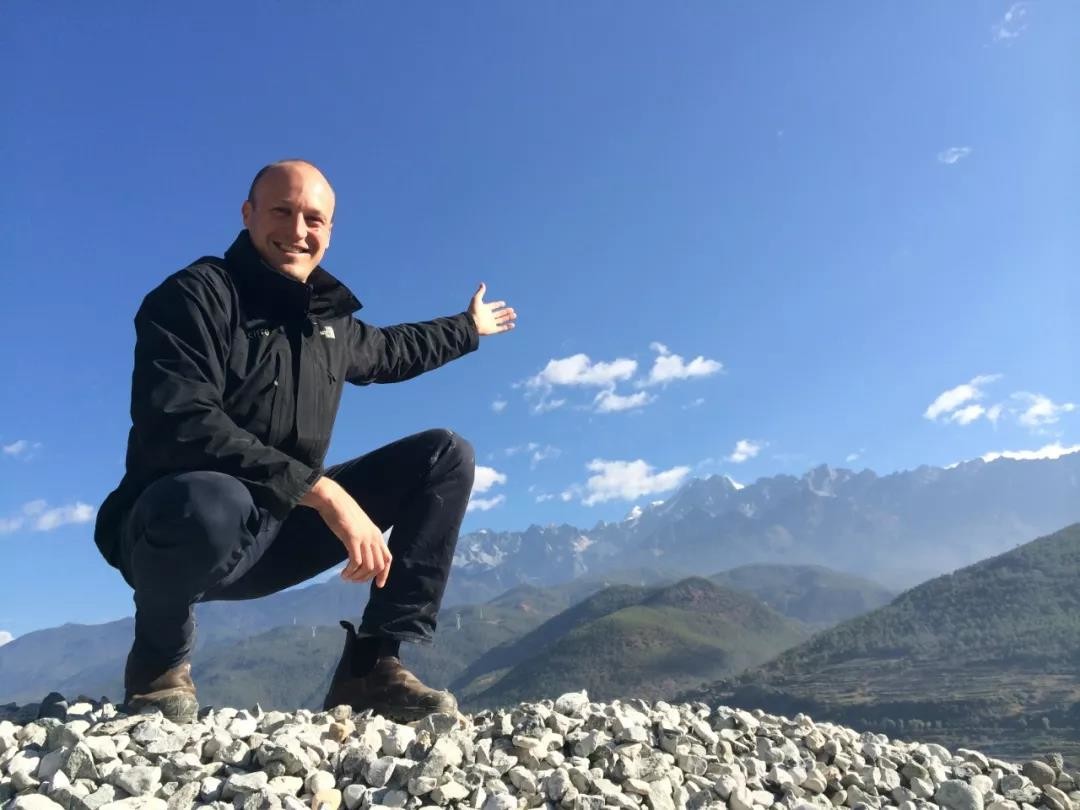 David Tyney, winemaking consultant since 2012
Vidal has been introduced in the region in 2008. Lapu Valley Winery's first vintage was commercially released in 2010. The new visual identity of the winery's labels and rebranding occurred in 2017, which coincides with the 60th anniversary of the Tibet autonomous status, hence the name of this specialcuvée !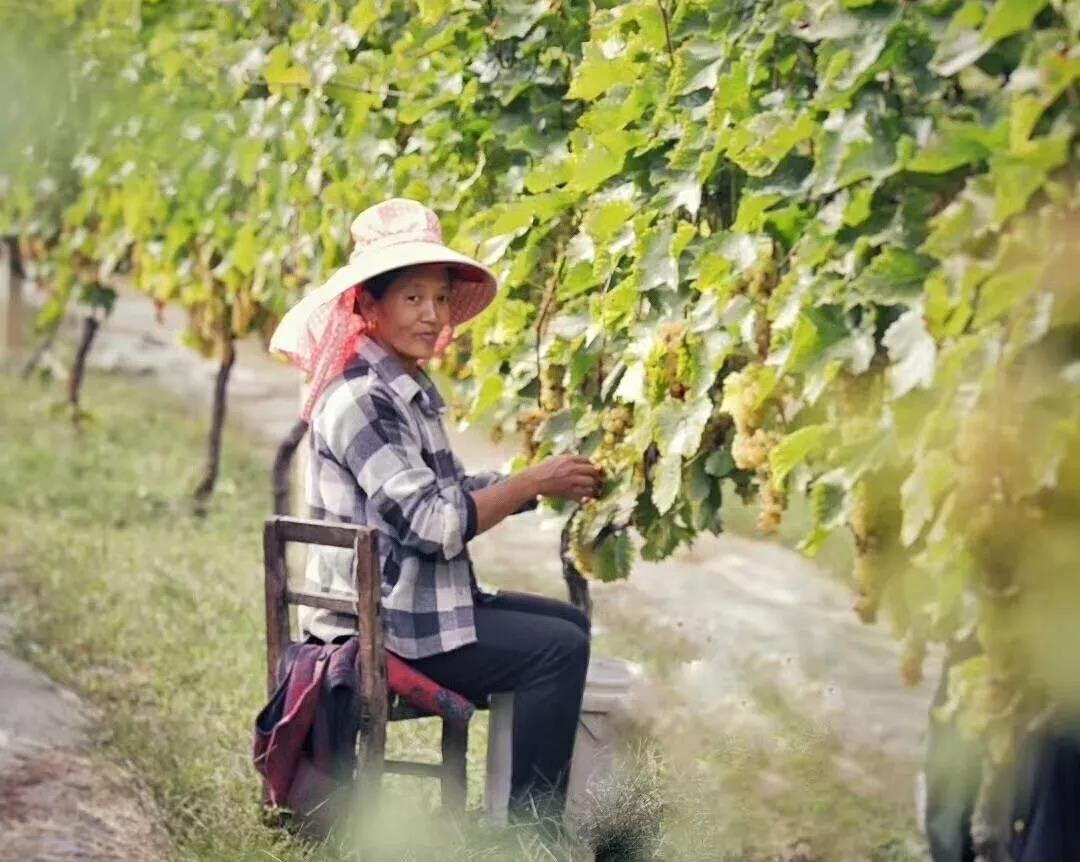 A local worker taking good care of the grapes
To produce this wine, grapes are harvested when frozen, which will release an extremely concentrated juice. It takes about 3 kilograms of grapes to produce enough juice for a 375ml half-bottle of wine (6 times more grapes than for a normal dry white wine), which helps to explain the high price of such wines.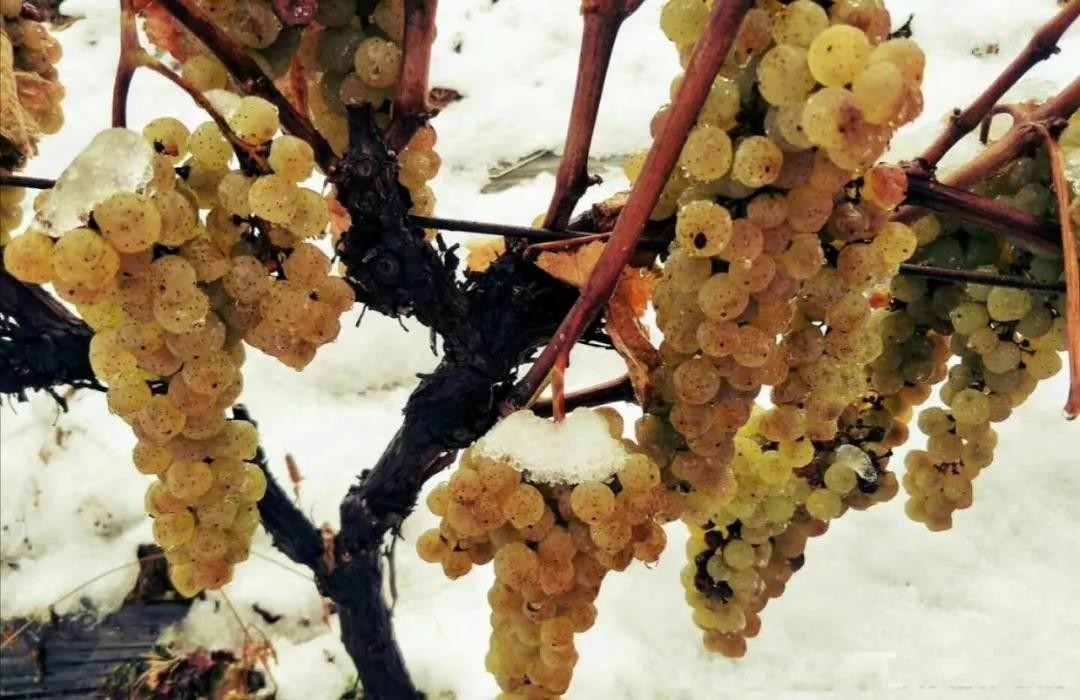 Frozen Vidal grapes at Lapu Valley Winery
This very special ice wine displays a nose of ripe apricot and ripe peach. Flavours of nectarine and passion fruit burst out on the palate. The aftertaste is long, with very bright and pure aromas of stone fruits, making it suitable to enjoy on its own or with dessert.
Suggested retail price : 1957RMB
Where to buy : Contact us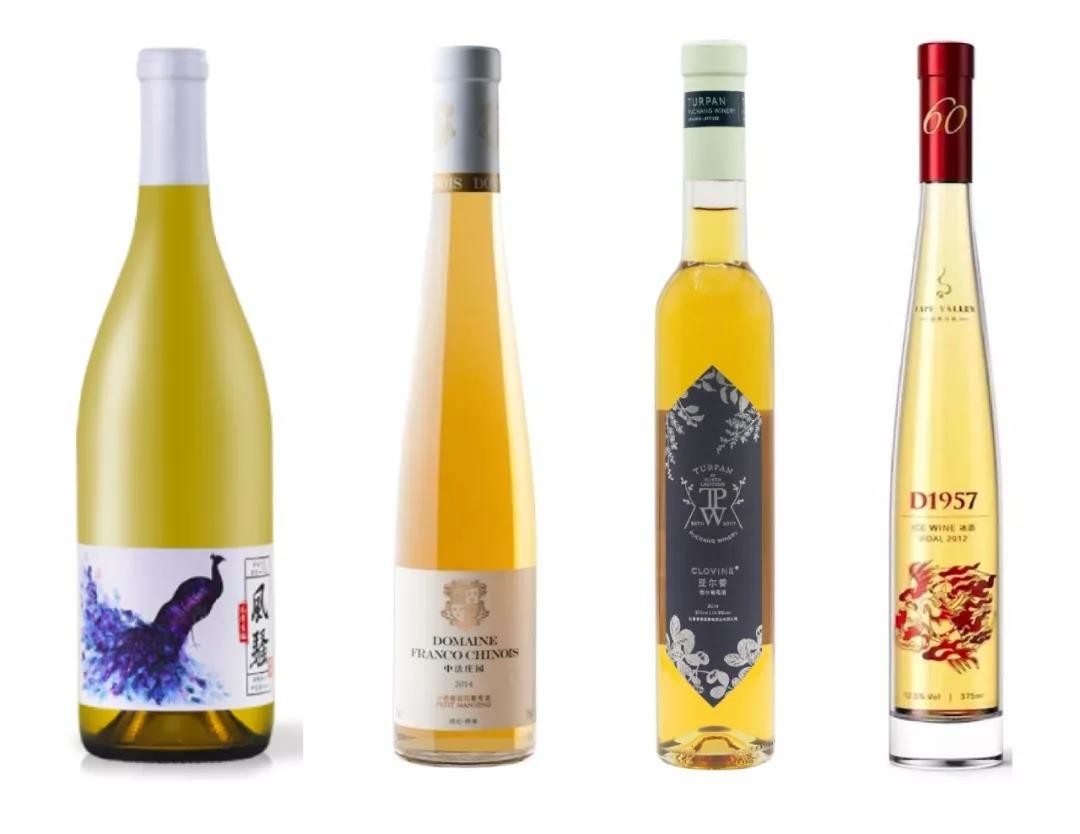 Once again, China proves to produce extremely diverse wines of outstanding quality. Although it is quite confidential at the moment, the sweet wine domestic market is full of promises.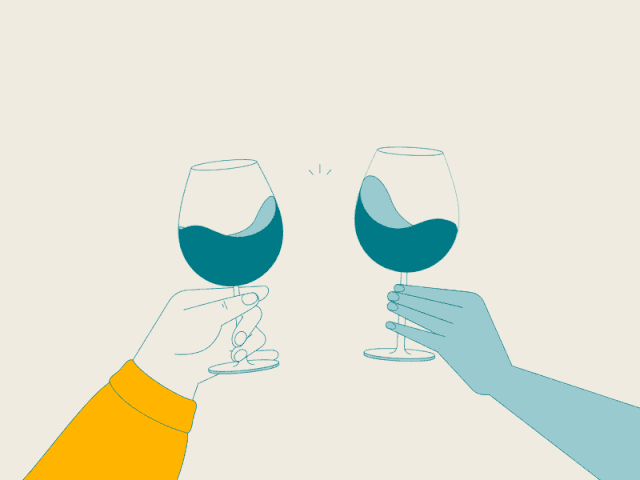 Let us now wish you to stay safe, healthy and discover many new wines this year !
Stay tuned for the next episode of "Chinese Fine Wines" !🍷


Founded in 2018 by Matthieu Ventelon, Hedonia is the first institution in China combining professional Wine and Etiquette expertise in the same training offer.
Find more information on our website : http://en.hedonia.cn